U.N.'s Ban discusses protests with regional leaders
STORY HIGHLIGHTS
Ban releases statement on events in North Africa and the Middle East
Ban Ki-Moon spoke Sunday with Bahrain's King and urged him to exercise restraint
Secretary-General has spoken with Egypt's new leadership and is sending U.N. officials
Ban calls for genuine social and political reform as well as freedom of media
(CNN) -- U.N. Secretary-General Ban Ki-moon has been in "continuous contact" with regional leaders in northern Africa and the Middle East, his office said.
Ban has been deeply concerned by escalating violence and bloodshed during pro-reform demonstrations, according to a statement from his office released Sunday night.
"This is the time for broad-based dialogue and for genuine social and political reform," the office said.
Ban has also spoken with world leaders such as U.S. Secretary of State Hillary Clinton; Secretary-General of the League of Arab States, Amr Moussa; and Catherine Ashton, the representative for foreign affairs and security for the European Union.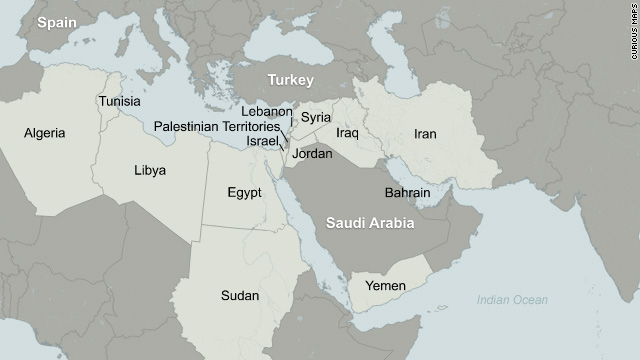 Gallery: Nations facing unrest
But his most extensive contacts have been with leaders in northern Africa and the Middle East, the statement said.
Ban has been encouraging leaders to listen and respond to the desires of their people, and to refrain from violence. He has also advocated for freedom of the media and uninterrupted communication services, according to the news release.
The statement also said that the Secretary-General spoke Sunday with Bahrain's King Hamad bin Isa Al Khalifa. Ban expressed his concern about recent protests and urged the government to both exercise restraint and to try to calm the situation. He also said the United Nations is prepared to support such a process.
Ban has decided to send senior U.N. officials to Egypt, after discussions with the new leadership in the country.
He also plans to discuss reports of violence coming from Libya with current government officials.
FOLLOW THIS TOPIC


Part of complete coverage on

Pro-Mubarak supporters believe Egypt's former president is innocent of charges of corruption and killing protesters.

Fighting in Libya started with anti-government demonstrations in February and escalated into a nationwide civil war.

After months of seeming stalemate, Libyan rebels declared they were moving in on Tripoli. But who are they?

Six months and more than 17,000 air sorties after it began, NATO's Operation Unified Protector in the skies over Libya grinds on.

Click on countries in CNN's interactive map to see the roots of their unrest and where things stand today.

Are you in the Middle East or North Africa? Send iReport your images. Don't do anything that could put you at risk.

Behind the official smiles for the cameras some people in Libya's capital are waiting for the rebels, reports CNN's Ivan Watson.

Tunisia's Mohamed Bouazizi not only ignited a series of revolts but heralded the first appearance of Arab youth on the stage of modern history.


Today's five most popular stories