EU imposes Syrian oil import ban
STORY HIGHLIGHTS
The state-run news agency reports security, gunmen deaths
Deaths are mounting in Friday demos
The EU is a top market for Syrian oil
The unrest has persisted for about six months
(CNN) -- The European Union imposed a ban Friday on the import of Syrian oil, the latest diplomatic move against Bashar al-Assad's embattled regime.
"The prohibition concerns purchase, import and transport of oil and other petroleum products from Syria. No financial or insurance services may be provided for such transactions," the European Council said in a statement issued in Brussels, Belgium.
The action was expected. The EU has been a top market for Syrian oil, and the group said it intended to make the move which will have a detrimental impact on the Syrian government's oil revenues.
The organization also added four more Syrians and three entities to a list of those targeted by an asset freeze and a travel ban. But there is an exemption to the asset freeze for humanitarian purposes.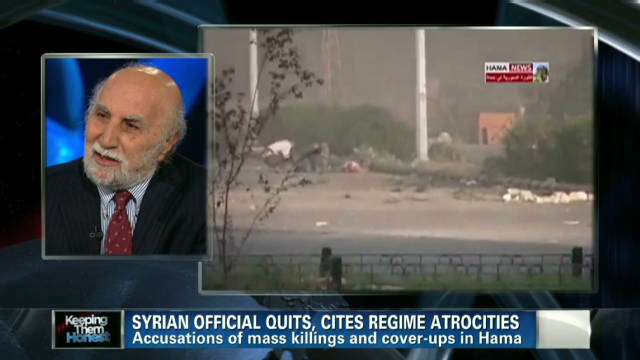 Syrian official quits, claims atrocities

Report details 'hell on earth' in Syria

Syrian government caught in a lie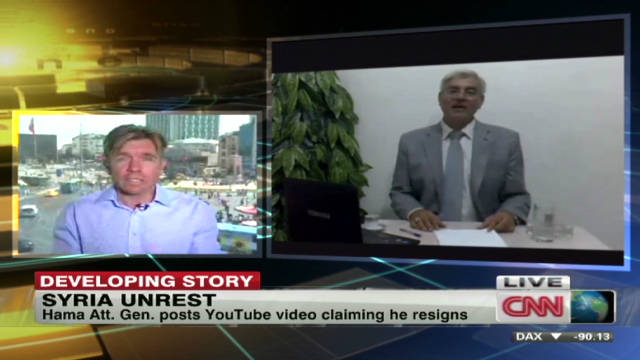 What happened to Syrian official?
World powers have been bearing down on the al-Assad regime because of the government's ferocious crackdown against peaceful protesters for nearly six months.
Security forces opened fire on demonstrators on Friday and activist groups reported deaths.
The Local Coordination Committees of Syria counted 18 deaths.
Demonstrations occurred in Daraa, Damascus and Homs provinces.
The state-run Syrian Arab News Agency said three law-enforcement members and four gunmen were killed in clashes.
SANA said "armed terrorist groups" killed the security forces in the Damascus and Homs countryside. The gunmen also died in those areas, it said.
The government says the armed groups are responsible for the bloodshed, while demonstrators blame the deaths on military and security forces.
CNN is not able to independently verify the accounts because of Syrian limitations on reporting.
FOLLOW THIS TOPIC


Part of complete coverage on

Syria's ambassador to the United States says reports of a crackdown are false and the result of a conspiracy

Click on countries in CNN's interactive map to see the roots of their unrest and where things stand today.

He grew up as the second son of late Syrian President Hafez al-Assad, deep in the shadow of his father.

CNN's Arwa Damon reports on two Hama, Syria, residents who saw a military assault in the embattled town.

Are you in Syria? Send iReport your images, videos, and stories -- but don't do anything that could put you at risk.

Recent deadly violence the Syrian city of Hama has revived memories of its history as a hotbed of unrest and brutal government crackdown.

A graphic YouTube video purportedly shows men hurling bodies off of a bridge into a river below in conflict-torn Hama.

For full coverage in Arabic of events in North Africa and the Middle East, head to CNN Arabic.


Today's five most popular stories