STORY HIGHLIGHTS
Iraqi activists Noof Assi looks at how her country has changed since 9/11

She says she wishes it had been Iraqis, not Americans, who deposed Saddam Hussein

Two car bombs that exploded near her home in 2010 made her feel "betrayed by Baghdad"

Now she is looking at leaving the country

Baghdad, Iraq (CNN) -- The heading on 21-year-old Noof Assi's blog page is the classic Gandhi quote: "Be the change you want to see in the world."
She is often at the forefront of demonstrations in Iraq demanding basic services and reforms -- but her road from child to activist has been dogged by bloodshed and violence.
She said: "I have to be the change, not to change people and stay the same. So I did it, I am trying to do it. I am not the girl that goes to the protests from the beginning with the boys, all this stuff."
Noof is a fabric design major turned activist and blogger, working at the human rights group, al-Amal, which means hope.
She shows us what she wrote a few years ago. "I dream to sleep without painkillers. I dream to wake up in a home that gives me love and hope, not to end up in a grave."
Noof says she sometimes still feels the same misery.
Although the security situation has improved, there are, according to a senior U.S. military figure in Iraq, at least 14 attacks a day across the country. And despite the lower death tolls, they continue to instill gut wrenching fear for Iraqis continuously exposed to violence.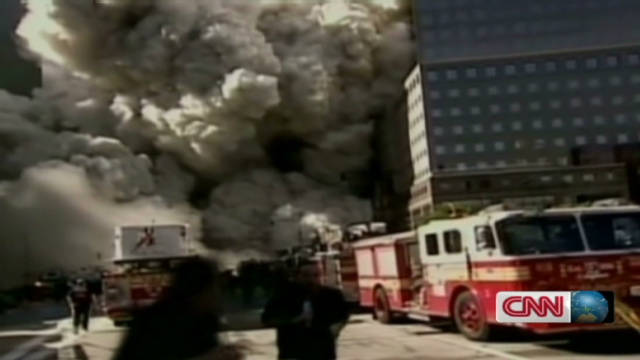 The Middle East after 9/11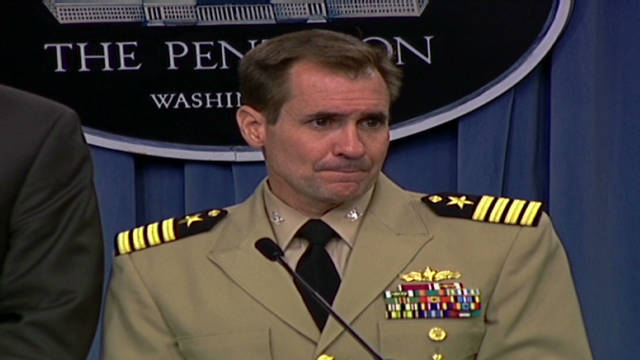 Is withdrawal from Iraq still on track?
"Sometimes I try to be optimistic about the future, but sometimes when we try to do something new, to change what's happening here, we find a concrete wall in front of us," she says. "So that makes me stop my dreams... Sometimes the reality just tells me "wake up, I can't do it here.""
Noof's older sister fled the country in 2007. An outspoken woman, she was threatened numerous times, and threats were directed at her son. She is now in Sweden. Her brother is in Syria. Noof said it was too difficult for his family to live in Iraq.
Noof's father was detained during Saddam Hussein's regime. She says he was a school headmaster who refused to privatize his institution and was briefly jailed in 1997. When he was released he fled, only returning to Iraq after the fall of the dictator.
Still, the young woman says she regrets the U.S.-led invasion of Iraq.
"We should be the one who change Saddam's regime, not let the Americans do it for us. I remember one day when I was in Syria for summer vacation and this policeman said to me, "you are Iraqi, good for you, you let the others do your job."
"And it hurt me. I was 14 at the time and it hurt me because I didn't do the change."
It is pain that digs deeper for her, and all the others we spoke to, as they watch the changes brought about by the Arab spring.
Maybe, she speculates, if change in Iraq had come from within, it would have resulted in the right people coming to power, led to a functioning government and society -- and maybe so much bloodshed could have been avoided.
If not, these Iraqis say, at least the nation would be paying the price for its own mistakes, not for American mistakes.
And perhaps she wouldn't feel like a stranger in her own country.
"I always tell my sister when I talk to her, that I am homesick. I am home, but I am homesick."
Noof took us to see the streets around her old high school. In 2007 they were lined with corpses, the area a dumping ground for bodies as al Qaeda and the Mehdi militia turned it into a battleground. She pointed to where she saw a man shot at point blank range, and another area where two people were left -- one still alive but she was too scared to help him.
"In the beginning, when I saw the first corpse of my life, I got back to my mom, I was shaking, crying," she said. "Everyday I would ask my mom, did he have a wife maybe, was there a mother searching for him?"
She was just 17 at the time, but soon such terror became normality.
"The last time I cried was when I saw a body faceless, they shot his face. After that I lost my humanity. When I saw bodies, it was like OK, that's a dead body. I would walk behind him, just finish what I am doing, sometimes I am eating and I do nothing.
"One day I remember my sister hit me and she told me "come on, cry" because I couldn't drop any tears. I see dead people, I see people killed in front of me, so life at the time, it doesn't matter for me."
Her work gives her hope, channeling her energy into various peace initiatives, organizing demonstrations, training other your bloggers.
Baghdad today is slowly coming back but it is also a city that betrayed her, she says.
Last year, two car bombs targeting the Trade Bank of Iraq exploded right next to her home, destroying much her only real sanctuary, the only place she felt really safe and free.
"I was believing in Iraq, believing I own something. I have something in Iraq. Even if it's my room, it's my kingdom," she said.
"When I lost my kingdom, when I lost everything, I start to think I have nothing in my own country. I love Baghdad, but Baghdad doesn't love me."
Her emotions are an intense mosaic of despair and fear, but also laced with laughter and optimism, though that tends to quickly fade. Noof is now thinking of going abroad, leaving her homeland.
FOLLOW THIS TOPIC