STORY HIGHLIGHTS
NEW: "The regime is saying they will not spare anyone," an activist friend says
Ghiyath Mattar died last week after being arrested outside Damascus
A friend and a colleague remember him as promoting peaceful change
Security forces allegedly open fire on mourners at his funeral
(CNN) -- Friends and fellow activists are mourning Ghiyath Mattar, a man described as a key organizer of protests against Syrian President Bashar al-Assad, who was killed after being arrested in a Damascus suburb, according to the U.S. State Department.
Mattar was "a symbol of what the Syrian revolution should be -- peaceful and nonviolent," said one of Mattar's friends. "His death is an attack by the regime on peace. His attack is saying, 'We want to destroy the messengers of peace in Syria and the ideals and values they hold.'"
"His personality was perfectly built to take the role of a leader," said another man, a colleague of Mattar. "Everyone loved him, and he had so many close friends and relatives."
Both men asked not to be named for fear of retribution.
Mattar died last week after his arrest, State Department spokeswoman Victoria Nuland said in a statement released Sunday. He was arrested with others, including leading opposition activist Yahya Sharbaji, Nuland said.
Afra Jalabi, an activist and journalist who lives in Canada and got to know Mattar through mutual friends and online activism, said that with the arrests, "the regime is saying they will not spare anyone, or perhaps especially the nonviolent movement."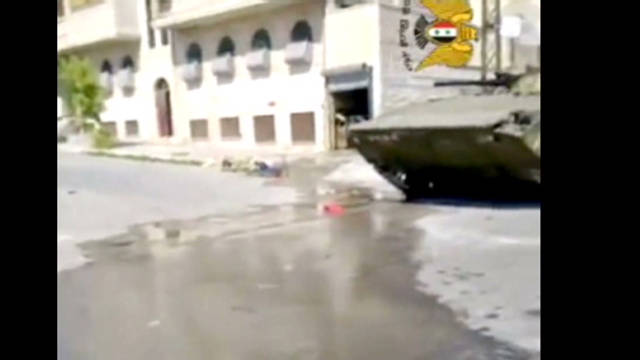 Violence reported in Homs, Syria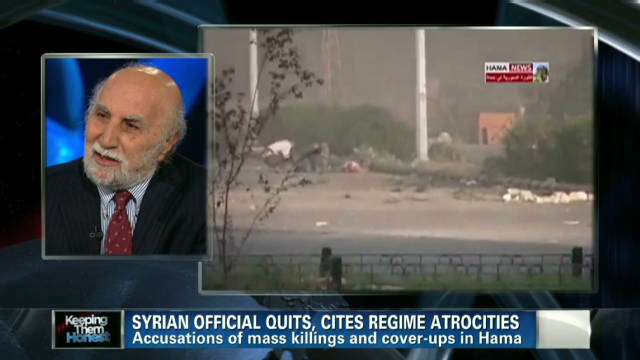 Syrian official quits, claims atrocities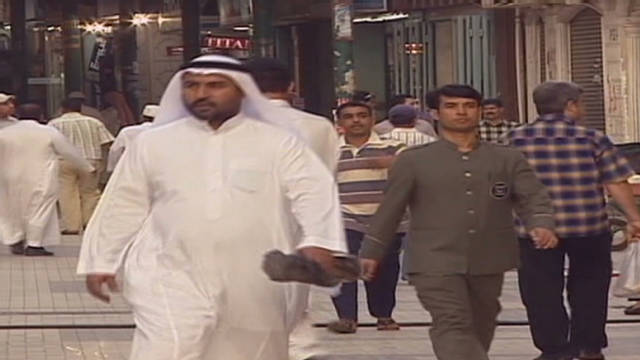 U.S. outreach to the Muslim world
Jalabi called Mattar's death a big loss "not just for Syria, but for humanity."
"Yahya and Ghiyath (and Yahya's brother Ma'en) and their friends represent one of the brightest and most compassionate faces in Syria," Jalabi said, "But what they've done to Ghiyath -- given his values of forgiveness and the insistence on awakening of the humanity in those who persecute us -- is something that attests to what's taking place in Syria, where you now have the logic of peace and reason facing the logic of bullets."
Mattar, 26, leaves behind a wife who is seven months pregnant, the colleague said Sunday. He was a laborer with no college education.
He was on the run for three months before being taken into custody, according to the London-based Syrian Observatory for Human Rights, an opposition activist group. The group, citing reports from Mattar's fellow opposition members, said he was tortured to death.
On September 6, Mattar was with Sharbaji when he received a call from Sharbaji's brother, saying he was injured and needed help, according to the friend. In reality, security forces had forced the brother to call Sharbaji. The operation led to the arrests, the friend said.
"The head of police in Daraya called his family and taunted them," the colleague said. "They said they had Ghiyath and they would do horrible thing(s) and make him pay for everything he has done."
On Friday, Mattar's family received a call asking them to pick up his body from security forces. Not only were the callers unsympathetic, they used rude language to the family, the colleague said.
The day before they received the body, Mattar's father was taken to Syrian security forces and asked to sign a document saying that Mattar was attacked by "armed gangs," the friend said. The father was told that his son would be freed if he signed that document.
When Mattar heard about the revolution in Egypt that toppled longtime leader Hosni Mubarak, he began asking, "Why can't something like this happen in Syria?" the colleague recalled.
Mattar, the colleague said, was one of the main organizers for the first Syrian demonstration in Daraya, along with many after that. He was known for formulating unique ideas for peaceful rallies; in one, demonstrators carried a flower in one hand and a Syrian flag in the other. "It was beautiful," the colleague said.
Unrest has plagued Syria for more than six months, as protesters demanding more freedom, democratic elections and an end to al-Assad's regime have been met by brute force.
The government has maintained a consistent narrative: It is going after armed terrorists. But opposition activists say the regime is behind a systematic, sustained slaughter.
Mattar organized funerals for those who died in the demonstrations, the colleague said. "He would also go up and speak during the ceremony and tell everyone not to be afraid, that we must be brave and must continue resisting so those who were killed will not die in vain," he said.
Mattar had moved out of his home in April and began hiding in safe houses, the colleague said. Police had raided Mattar's home on multiple occasions in an effort to find him, and several of his relatives were briefly arrested. An older brother was arrested days earlier and released after the family claimed Mattar's body, he said. "I suppose they were trying to show mercy, but it was just another insult."
The people of Daraya attempted to gather for Mattar's funeral Saturday, but security forces fired on the crowd and used tear gas to disperse it, the colleague said. One man was shot and later died. Security forces surrounded Mattar's home and his family, so ultimately, only 100 to 200 people could attend his burial, according to the colleague.
"He was a kind, smart and ambitious youth," the friend said. "He was always speaking about how we should be peaceful and we should not let any violence destroy our cause."
The colleague noted, "He always said, 'The revolution must remain peaceful, because this is not just about changing Syria, it is about building Syria. And how can we build a Syria destroyed by war?' "
CNN's Mohammad Jamjoom contributed to this report.
FOLLOW THIS TOPIC