Some protesters safe from Syrian snipers
January 2, 2012 -- Updated 1215 GMT (2015 HKT)
STORY HIGHLIGHTS
People can take to streets in one area of Syrian city of Homs safe from government snipers
Baba Amr neighborhood became one of first to be free of Bashar al-Assad's forces
One foreign journalist recently in Homs described situation in Syria in exclusive reports
He said women, children now joined protesters in Baba Amr protected by fighters
(CNN) -- In the early days of the uprising against Syrian President Bashar al-Assad, large protests in Homs would often drew the fire of government forces.
But in the Baba Amr area of the restive city, people can take to the streets without fear of government snipers after the neighborhood became one of the first to be completely free of al-Assad's forces.
One foreign journalist and film-maker who was recently in Homs said the demonstrations were smaller in size, but more frequent, in places that government troops cannot reach. CNN has agreed not to name the journalist for his own security.
Women and children now joined the protesters in Baba Amr, he said, where the right to protest is protected by fighters from the Free Syrian Army. Also present at the gatherings were poets, who were popular with protesters, and among the most hated by the regime. One poet told the protesters: "Ben Ali flew from Tunis, Ali Saleh is burned by fire. Mubarak is in court, and Muammar killed by the revolutionaries. Your day is coming soon Bashar."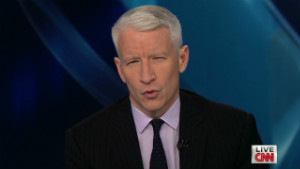 Suffering in Syria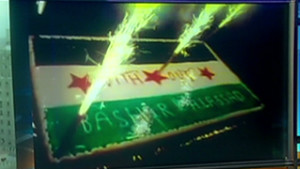 Syria: New Year's protests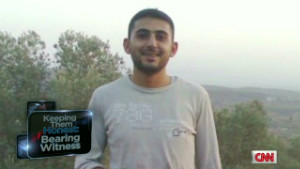 Syria man records his own death
In between performances, the poet said he was inspired by the atrocities committed by al-Assad's forces. "I write about the destruction that Bashar has inflicted on us. About the tanks that strike us on Bashar's orders. About the warplanes that he sent to us, while he claims there are no warplanes. I write on everything. Everything that Bashar denies happening, I write about it."
Outside Homs, the journalist said activists took him to a funeral in the village of Dab al Kabir. A man named Malik, who had been shot dead by government militia at a checkpoint, was being laid to rest, and almost the whole village had turned out.
One mourner was venting his anger. "By God, we will hold anyone accountable who is oppressing us. All of them. We know the officers who are giving the orders. We know all the people who are killing our children. We are the sons of this country. We are not leaving this country."
Malik's little brother could not hide his despair from the journalist's camera. More than 5,000 people have died in Syria since mid-March, when the crackdown on anti-government protesters began, according to the United Nations. With every civilian killed, hatred for the regime grows and any chance of a peaceful end to the bloodshed in Homs seems to fade a little more.

Part of complete coverage on
Horror in besieged Homs
February 7, 2012 -- Updated 2029 GMT (0429 HKT)

Activistsin Homs plea for help as the Syrian government boosts an assault on the opposition.
February 7, 2012 -- Updated 1657 GMT (0057 HKT)

Homs is a warzone as President Bashar al-Assad's army strikes fiercely at the heart of Syria's 11-month-old anti-government uprising.

Graphic images of the devastation wrought in clashes between Syrian forces and the opposition in Homs.
February 7, 2012 -- Updated 1434 GMT (2234 HKT)

Syrian activist Danny Abdul-Dayem tells the story of what it's like to live in Homs amid the increasing violence.
January 11, 2012 -- Updated 2213 GMT (0613 HKT)

Anti-government protesters in Syrian city of Homs say they prefer death to humiliation, says one filmmaker.
January 11, 2012 -- Updated 2213 GMT (0613 HKT)

A filmmaker who just returned from Syrian city of Homs describes fight for survival that citizens in restive city face.

A journalist's photos show the daily life-and-death struggle in Homs, as government forces increase their strangehold on the city.
January 11, 2012 -- Updated 2212 GMT (0612 HKT)

Activists in Syria feel it is a part of al-Assad regime's policy to deny dignity to the dead, says one filmmaker.

Click on countries in CNN's interactive map to see the roots of their unrest and where things stand today.

Are you in Syria? Send iReport your images, videos, and stories -- but don't do anything that could put you at risk.
Today's five most popular stories