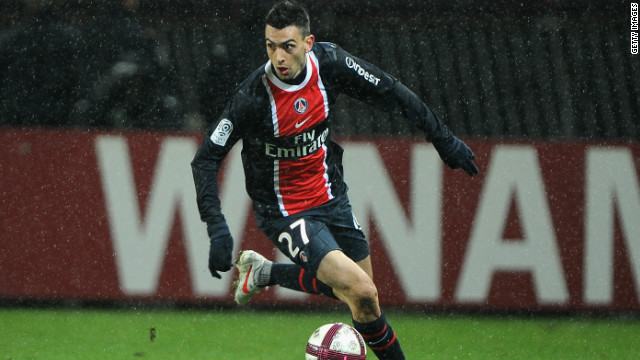 Javier Pastore is the most expensive player in French football history after he cost Paris Saint-Germain a fee believed to be $56 million. But Pastore is not the first footballer to have swapped clubs for a hefty price tag.
Fernando Torres swapped Chelsea for Liverpool on the final day of the January 2011 transfer window. After moving for a British-record transfer fee, believed to be in the region of $80 million, Torres has scored just five goals in a little over 12 months with the club.
In 2001, Real Madrid broke the world transfer record to bring FIFA World Player of the Year Zinedine Zidane to Spain from Italian club Juventus. The fee for the French World Cup winner was reported to be €86.5 million ($115 million).
Real broke world transfer record again in June 2009, paying a reported $100 million to lure Brazil's Kaka away from Italian club AC Milan.
Zlatan Ibrahimovic moved to Real's archrivals Barcelona during the same transfer window. Barca paid Inter Milan a reported $65 million for the Sweden striker, but he lasted only one season before returning to Italy with AC Milan.
Kaka's time as the world's most expensive player was short, with Real smashing the transfer record once again to sign Cristiano Ronaldo from Manchester United for a reported $130 million.
Football's most expensive players
Fernando Torres: Liverpool to Chelsea
Zinedine Zidane: Juventus to Real Madrid
Kaka: AC Milan to Real Madrid
Zlatan Ibrahimovic: Inter Milan to Barcelona
Cristiano Ronaldo: Manchester United to Real Madrid
STORY HIGHLIGHTS
PSG's Javier Pastore says he no longer feels the pressure of his record price tag
The Argentina international is the most expensive player in French history
The 22-year-old would like to be joined at PSG by Real Madrid's Gonzalo Higuain
Pastore reveals Brazilian World Cup winner Leonardo was key to him joining PSG
(CNN) -- Footballers can often crumble under the weight of a hefty price tag. Just ask Fernando Torres, the once-prolific Spain striker who has scored a miserly five goals since joining Chelsea from Liverpool for a British record $80 million in January 2011.
But not all of soccer's high-priced stars struggle with their lofty valuations. Javier Pastore has adapted quickly to life as the poster boy of Qatar Sports Investment's spending spree at French club Paris Saint-Germain.
The Argentina playmaker has found the net 10 times in 25 games since moving to the French capital from Italian club Palermo for a French record transfer fee of €42 million ($56 million) in August 2011.
Pastore's form has been a key factor in PSG's rise to second in the French First Division, with the team currently sat in the final qualifying spot for the European Champions League and on track to return to the competition for the first time since 2004.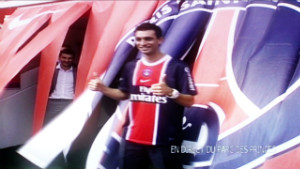 Javier Pastore predicts PSG success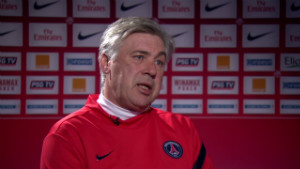 Ancelotti eyes PSG success
"There was only pressure at the beginning," the 22-year-old told CNN when asked about the pressure of his transfer fee. "Then the pressure goes away and I didn't feel it anymore.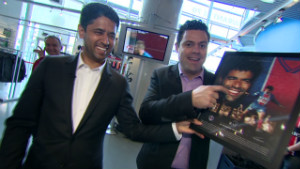 Paris St-Germain's ambitious president
Ancelotti: PSG can rival Europe's best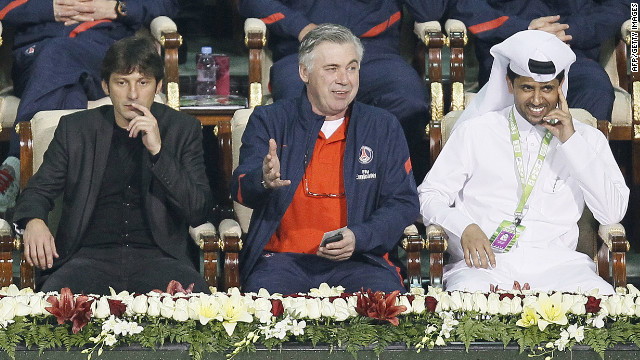 Paris Saint-Germain's main players: From left to right, general manager Leonardo, coach Carlo Ancelotti and president Nasser Al-Khelaifi.
PSG owner Sheikh Tamim Bin Hamad Al Thani (c) takes in a PSG training session in the Qatari capital Doha prior to the 2011/12 season.
The signing of Argentina midfielder Javier Pastore for a reported fee of $57 million in June 2011 demonstrated the new wealth at PSG's disposal.
PSG appointed former Juventus and Chelsea coach Carlo Ancelotti in December in a bid to secure the club's first French league title since 1994. The vastly experienced Italian has won the presitgious European Champions League twice with AC Milan.
PSG are battling at the top of the table for their first Ligue 1 title in 18-years. Here, the players celebrate a late equaliser against 2008 French champions Lyon which secured a point in an enthralling 4-4 draw.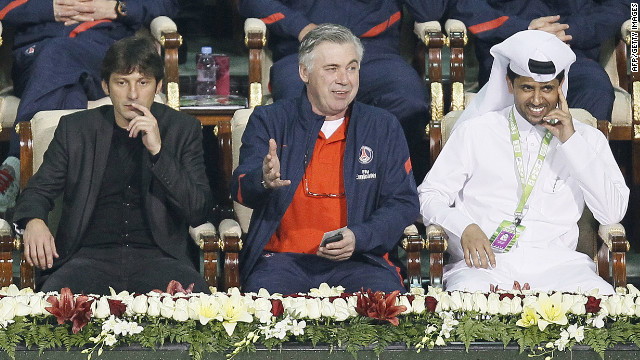 Putting the pride back into PSG
"The first few games, yeah, because people talked about it a lot. And if you don't score a goal, you think, 'Oh, they made the wrong decision and should have bought another player,' but it happens. That's football."
Pastore is one part of a trio with Italian connections who have become the face of PSG under new Qatari chairman Nasser Al-Khelaifi
Carlo Ancelotti, who won the Champions League as a player and a coach with AC Milan, replaced sacked manager Antoine Kombouare in December.
PSG's director of football Leonardo also has ties to the San Siro. Like former Italy international Ancelotti, the Brazilian World Cup winner has been a player and coach at Milan.
Cash for cups? Qatar's influence spreads
Pastore said the influence of Leonardo, also a midfielder in his playing days, was key to his decision to head to the Parc des Princes, despite reported interest from more prestigious clubs.
"The person who convinced me the most was Leonardo," he said. "He always showed interest in me and was always in touch.
"When the club's project emerged, he was the one who told me about it and encouraged me to come over.
If you don't score a goal, you think, 'Oh, they made the wrong decision and should have bought another player'
Javier Pastore
"There were a lot of good reasons to come in PSG's project and I was a part of them. Luckily, I can tell you that I made the right choice."
Can Qatari cash make PSG a football force?
Pastore has been impressed with the impact former Chelsea manager Ancelotti has had during his first few months with the club.
"Carlo is a big-name manager with lots of experience and was a big change from the previous manager. Tactically, he does things differently since he has been in other countries," said Pastore, who played for Atletico Huracan in his homeland.
"He knows a lot about how they play in each league and that definitely gives us something we didn't have before."
PSG have made no secret of their attempts to attract football's biggest stars, with ambitious bids for Manchester City's Carlos Tevez and Los Angeles Galaxy's David Beckham falling through in January.
AC Milan's Alexandre Pato and Real Madrid's Kaka have also been linked with PSG, and Pastore admitted he would love his fellow Argentina international Gonzalo Higuain to join him too.
I'd like to bring over a player like Higuain, he would be a very important part of our team
Javier Pastore
"I'd like to bring over a player like Higuain," he said of the Real Madrid striker. "He would be a very important part of our team and could make a big difference in France.
"I have a good relationship with him, but we haven't talked. He's on Real Madrid... it's not like he's on a club that's smaller than Paris Saint-Germain."
The two-time French champions are six points ahead ahead of third-placed Lille and one point behind surprise leaders Montpellier following last weekend's dramatic 4-4 draw with Lyon.
Like everyone else involved with the 1996 Cup Winners' Cup holders, Pastore knows that the ultimate aim is for PSG to compete at the top of European football.
"We wanted to be in the qualifying spots and go to the Champions League, so the team could grow and play another competition.
"We obviously want to be French champions because it's within our grasp. But our main goal was always to get to the Champions League."