Drivers
Lewis Hamilton
Jenson Button

Team principal
Martin Whitmarsh

Constructors' titles
8

Drivers' titles
12

Base
Woking, Britain

First year in Formula One
1966


(CNN) -- British team McLaren are the third most successful team in Formula One history, with their total of eight constructors' championships only bettered by Williams and Ferrari.
McLaren have been Red Bull's closest rivals for the past two seasons, although the Woking-based marque finished last year 153 points behind the title-winning team.
New regulations have meant most teams have gone with a steeped-nose design for their 2012 cars, but technical innovation has meant McLaren were able to maintain a much more familiar look for their new machine.
Only time will tell whether McLaren's design differences give them a vital advantage over Red Bull and the other major teams in the hunt for a 13th drivers' crown.
Lewis Hamilton
Hamilton's fifth season in Formula One was a turbulent one, with retirements and post-race trips to the stewards' office dominating a disappointing 2011.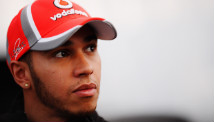 The 2008 world champion finished the year fifth, equaling his worst performance since entering F1 in 2007. His only other year outside of the top four was in 2009, when current teammate Jenson Button won the title with Brawn.
Of Hamilton's three race retirements in 2011, two were due to accidents and one came after a collision with Button in Canada.
Hamilton's superiors will want to see him curb his reckless driving style and avoid a repeat of last year's row with Ferrari's Felipe Massa in 2012.
Jenson Button
While Hamilton dominated the headlines at McLaren in 2011, Button quietly set about committing his future to the team by signing a multi-year contract in October.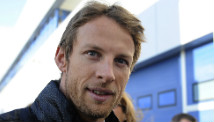 A second-place finish in the drivers' championship represented a respectable year for Button -- who displayed a mastery of wet driving conditions by snatching a dramatic victory at the Canadian Grand Prix.
The 32-year-old registered three race wins last season, the same amount as Hamilton. But Button suffered only two retirements compared to Hamilton's three and finished the year 43 points ahead of his teammate.
Red Bull boss Christian Horner predicted that Button will be Sebastian Vettel's closest rival this season.
Results
Australia: Button 1st, Hamilton 3rd
Malaysia: Hamilton 3rd, Button 14th
China: Button 2nd, Hamilton 3rd
Bahrain: Hamilton 8th, Button 18th
Spain: Hamilton 8th, Button 9th
Monaco: Hamilton 5th, Button 16th
Canada: Hamilton 1st, Button 16th
Europe: Button 8th, Hamilton DNF
Britain: Hamilton 8th, Button 10th
Germany: Button 2nd, Hamilton DNF
Hungary: Hamilton 1st, Button 6th
Belgium: Button 1st, Hamilton DNF
Italy: Hamilton 1st, Button DNF
Singapore: Button 2nd, Hamilton DNF
Japan: Button 4th, Hamilton 5th
Korea: Hamilton 10th, Button DNF
India: Hamilton 4th, Button 5th
Abu Dhabi: Button 4th, Hamilton DNF
Brazil: Button 1st, Hamilton DNF