Drivers
Michael Schumacher
Nico Rosberg

Team principal
Ross Brawn

Constructors' titles
0

Drivers' titles
2

Base
Brackley, Britain

First year in Formula One
1954


(CNN) -- Having taken over the world champion Brawn GP team ahead of the 2010 season, Mercedes have struggled to be serious title contenders in the past two years.
Despite a driver line-up including legendary German Michael Schumacher and his promising compatriot Nico Rosberg, the team again placed fourth last year and have earned only three podium finishes in that period.
The German manufacturer previously left F1 in 1955 after a two-year stint which earned two drivers' titles, but has not placed in the top three since Rosberg did so at the 2010 British Grand Prix.
Team principal Ross Brawn is no stranger to success, however, having also overseen six constructors' titles and five drivers' championships during a decade with Ferrari when Schumacher dominated F1.
Michael Schumacher
The seven-time world champion has been short of his peerless best since coming out of retirement in 2010, being outperformed by Rosberg for the last two years.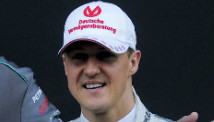 F1's most decorated driver showed glimpses of his old self at last year's Canadian Grand Prix, where he coped admirably with treacherous conditions to finish fourth.
The 43-year-old is entering the final year of his contract and will not want to tarnish his formidable reputation with a third indifferent season in a row.
If 2012 is Schumacher's final year in F1, he will want to add to his record haul of 91 grand prix wins before bowing out once and for all.
Nico Rosberg
Rosberg finished seventh in the drivers' standings for the second year in a row in 2011 as he again outshone his illustrious teammate.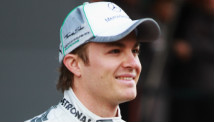 The 26-year-old's best finishes were in China and Turkey, where he crossed the line in fifth.
Rosberg, the son of 1982 world champion Keke Rosberg, will want to return to -- and improve upon -- the form which saw him clinch three podium placings in 2010.
The former Williams driver committed his future to Mercedes in October 2011, and will be determined to achieve the first grand prix win of his career after 108 F1 starts so far.
Results
Australia: Rosberg 12th, Schumacher DNF
Malaysia: Schumacher 10th, Rosberg 13th
China: Rosberg 1st, Schumacher DNF
Bahrain: Rosberg 5th, Schumacher 10th
Spain: Rosberg 7th, Schumacher DNF
Monaco: Rosberg 2nd, Schumacher DNF
Canada: Rosberg 6th, Schumacher DNF
Europe: Schumacher 3rd, Rosberg 6th
Britain: Schumacher 7th, Rosberg 15th
Germany: Schumacher 7th, Rosberg 10th
Hungary: Rosberg 10th, Schumacher 10th
Belgium: Schumacher 7th, Rosberg 11th
Italy: Schumacher 6th, Rosberg 7th
Singapore: Rosberg 5th, Schumacher DNF
Japan: Schumacher 11th, Rosberg DNF
Korea: Schumacher 13th, Rosberg DNF
India: Rosberg 11th, Schumacher 22nd
Abu Dhabi: Schumacher 11th, Rosberg DNF
Brazil: Schumacher 7th, Rosberg 15th