Drivers
Sebastian Vettel
Mark Webber

Team principal
Christian Horner

Constructors' titles
Two

Drivers' titles
Two

Base
Milton Keynes, Britain

First year in Formula One 2005
(CNN) -- If the last two years are anything to go by, 2012 will once again see every other team and driver in Formula One desperately trying to keep pace with Red Bull.
The Austrian-owned marque have clinched back-to-back drivers' and constructors' titles, and in German superstar Sebastian Vettel they boast the sport's youngest double world champion.
Alongside Vettel will be experienced Australian driver Mark Webber, in addition to the genius of technical chief Adrian Newey -- the brains behind the all-conquering RB7 car.
Out of 19 grands prix last season, Red Bull started 18 on pole and took the checkered flag in 12.
After finishing 153 points ahead of second-placed McLaren in the constructors' standings, it is clear the 11 other teams have a huge gap to bridge if 2012 is going to be any different -- despite both Vettel and Webber claiming that this year the title race will be a lot closer.
Sebastian Vettel
The former Toro Rosso driver enters his fourth season with Red Bull seeking to become only the eighth driver to win three world championships. Only Michael Schumacher and 1950s legend Juan Manuel Fangio have won three in a row.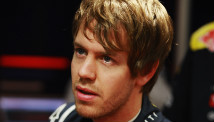 Vettel secured his first title after a nailbiting five-driver shootout at the final grand prix of 2010, but his triumph last year was far more comprehensive.
He was a huge 122 points ahead of McLaren's second-placed Jenson Button in last year's drivers' standings after claiming 11 grands prix victories.
The 24-year-old has already racked up 22 race wins in his career, all but one of which have come in the last three seasons.
Mark Webber
The 35-year-old spent last season in Vettel's shadow, having to wait until the season-ending Brazilian Grand Prix for his first and only win of the year.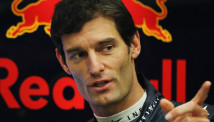 Webber did qualify fastest on three occasions, but that figure compares poorly to Vettel's imperious record of 15 pole positions.
The former Williams driver signed a contract extension with Red Bull in August 2011, but the deal expires at the end of the forthcoming season.
Closing the 134-point gap which existed between him and Vettel in 2011 would help Webber earn a new contract with the Britain-based team.
Results
Australia: Vettel 2nd, Webber 4th
Malaysia: Webber 4th, Vettel 11th
China: Webber 4th, Vettel 5th
Bahrain: Vettel 1st, Webber 4th
Spain: Vettel 6th, Webber 11th
Monaco: Webber 1st, Vettel 4th
Canada: Vettel 4th, Webber 7th
Europe: Webber 4th, Vettel DNF
Britain: Webber 1st, Vettel 3rd
Germany: Vettel 5th, Webber 8th
Hungary: Vettel 4th, Webber 8th
Belgium: Vettel 2nd, Webber 6th
Italy: Vettel 5th, Webber 20th
Singapore: Vettel 1st, Webber 11th
Japan: Vettel 1st, Webber 9th
Korea: Vettel 1st, Webber 2nd
India: Vettel 1st, Webber 3rd
Abu Dhabi: Vettel 3rd, Webber DNF
Brazil: Webber 4th, Vettel 6th