Drivers
Kamui Kobayashi
Sergio Perez

Team principal
Peter Sauber

Constructors' titles
None

Drivers' titles
None

Base
Hinwil, Switzerland

First year in Formula One
1993


(CNN) -- Sauber have been involved in Formula One since 1993, but arguably the team's greatest contribution to the sport has been handing a debut to double world champion Sebastian Vettel at the 2007 U.S. Grand Prix.
In addition to Vettel, world champions Jacques Villeneuve and Kimi Raikkonen -- who is returning to F1 this year with Lotus -- have also had stints with Sauber.
The Swiss team scored the same number of points in 2011 as in the previous campaign -- 44 -- but that still represented an improvement from eighth to seventh in the overall standings.
Sauber suffered a disappointing disqualification from last season's opening race in Australia after breaching regulations relating to the maximum size of a car's rear wing.
Kamui Kobayashi
The 25-year-old is Japan's sole representative in F1 and is entering his third year with Sauber.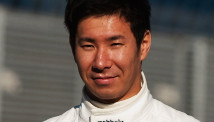 After his rookie season was blighted by eight retirements, Kobayashi enjoyed better luck in 2011 and crossed the finishing line in all but three of the year's 19 races.
Kobayashi finished 12th in the drivers' standings for the second year in a row with 30 points, two below his 2010 total.
The 2009 GP2 Asia Series champion recorded the best finish of his career at last season's Monaco Grand Prix, where he came fifth.
Sergio Perez
The Mexican saw his F1 debut ruined by Sauber's disqualification from the Australian Grand Prix, after he had impressed many by crossing the line seventh despite taking just one pit stop.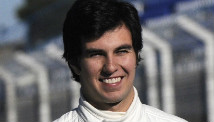 Perez was involved in a sickening high-speed crash in Monaco, when his car skidded sideways into a barrier during qualifying. The incident left the 22-year-old concussed and forced him to miss the marquee race as well as the following Canadian Grand Prix.
Perez finished last season 16 points adrift of Kobayashi, with the highlight of his year being a seventh-place finish at July's British Grand Prix.
Results
Australia: Kobayashi 6th, Perez 8th
Malaysia: Perez 2nd, Kobayashi DNF
China: Kobayashi 10th, Perez 11th
Bahrain: Perez 11th, Kobayahi 13th
Spain: Kobayashi 5th, Perez DNF
Monaco: Perez 11th, Kobayashi DNF
Canada: Perez 3rd, Kobayashi 9th
Europe: Perez 8th, Kobayashi DNF
Britain: Kobayashi 11th, Perez DNF
Germany: Kobayashi 4th, Perez 6th
Hungary: Perez 14th, Kobayashi 18th
Belgium: Kobayashi 13th, Perez DNF
Italy: Perez 2nd, Kobayashi 9th
Singapore: Perez 10th, Kobayashi 13th
Japan: Kobayashi 3rd, Perez DNF
Korea: Perez 11th, Kobayashi DNF
India: Kobayashi 14th, Perez DNF
Abu Dhabi: Kobayashi 6th, Perez 15th
Brazil: Kobayashi 9th, Perez DNF