Drivers
Daniel Ricciardo
Jean-Eric Vergne

Team principal
Franz Tost

Constructors' titles
None

Drivers' titles
None

Base
Faenza, Italy

First year in Formula One
2006


(CNN) -- Last year Toro Rosso continued to emerge from Red Bull Racing's shadow in only their second season as an independent constructor.
Based in Italy after being formed as a feeder outfit for Red Bull from the ashes of the former Minardi team, Toro Rosso's main aim has been developing young drivers.
Having aided the early career of Red Bull's double world champion Sebastian Vettel, the team will this year again promote young talent, lining up with two drivers starting their first full seasons in the sport.
That means no race seats in 2012 for 21-year-old Spaniard Jaime Alguersuari and 23-year-old Swiss Sebastien Buemi, who were both dropped after more than two seasons at the helm.
After finishing last year well clear of the strugglers, Toro Rosso will want to make up further ground on the mid-ranked teams this time.
Daniel Ricciardo
The Australian made his F1 breakthrough in 2011, spending the second half of the season racing for HRT after making his debut at July's British Grand Prix.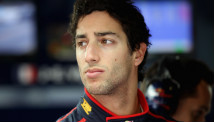 The 22-year-old's highest finish during his 11 races with the Spanish team was 18th, achieved in Hungary and India, while he was forced to retire in Belgium and Abu Dhabi.
Ricciardo won the Formula Renault series in 2008 and the British Formula Three title in 2009, but he will find the competition tougher at the highest level.
Jean-Eric Vergne
The young Frenchman was given the chance to drive Red Bull's championship-winning RB7 car during November's young drivers test, and he will have a car of his own for the 2012 season.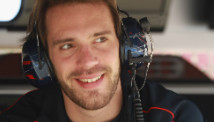 Vergne finished second in last season's Formula Renault 3.5 series, three places ahead of his new teammate Ricciardo.
The 21-year-old clinched the British Formula Three title the year after Ricciardo, and took part in several F1 practice sessions at the end of 2011.
Results
Australia: Ricciardo 9th, Vergne 11th
Malaysia: Vergne 8th, Ricciardo 12th
China: Vergne 16th, Ricciardo 17th
Bahrain: Vergne 14th, Ricciardo 15th
Spain: Vergne 12th, Ricciardo 13th
Monaco: Vergne 12th, Ricciardo DNF
Canada: Ricciardo 14th, Vergne 15th
Europe: Ricciardo 11th, Vergne DNF
Britain: Ricciardo 13th, Vergne 14th
Germany: Ricciardo 13th, Vergne 14th
Hungary: Ricciardo 15th, Vergne 16th
Belgium: Vergne 8th, Ricciardo 9th
Italy: Ricciardo 12th, Vergne DNF
Singapore: Ricciardo 9th, Vergne DNF
Japan: Ricciardo 10th, Vergne 13th
Korea: Vergne 8th, Ricciardo 9th
India: Ricciardo 13th, Vergne 15th
Abu Dhabi: Ricciardo 10th, Vergne 12th
Brazil: Vergne 8th, Ricciardo 13th