2 Turkish journalists missing in Syria
March 15, 2012 -- Updated 0921 GMT (1721 HKT)
STORY HIGHLIGHTS
Adem Ozkose and Hamit Coskun were last heard from Saturday
Turkey is seeking information from Syrian authorities
The Syrians "have not been able to confirm anything," a Turkish official says
Istanbul (CNN) -- Two Turkish journalists who were covering news and shooting a documentary in Syria are missing, Turkey's Milat newspaper said Wednesday.
Adem Ozkose, a columnist and war reporter for Milat and the Middle East correspondent for Gercek Hayat magazine, was working for both publications in Syria, the newspaper said in a statement.
He and freelance cameraman Hamit Coskun were last heard from on Saturday, said Turgut Alp Boyraz, a member of the newspaper's foreign editorial board. The two, who went to Syria about 11 days ago, notified the paper on Saturday they had arrived in Idlib in northern Syria, the paper said.
"Their relatives have not heard from them," Boyraz said. "We are all worried about them."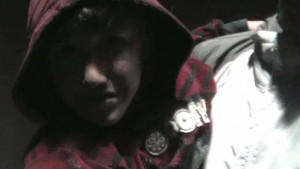 Child survives family's slaughter in Syria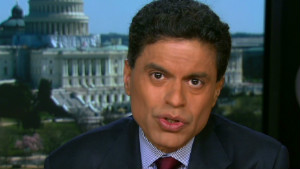 Zakaria: Syria more complex than Libya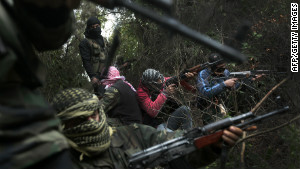 Syrian rebel stronghold of Idlib seized
Turkey's Foreign Ministry said it immediately instructed its offices to contact Syrian authorities "to formally ask about the whereabouts or any kind of information they might have about these two journalists," spokesman Selcuk Unal said.
"We are in touch with both the journal and the families. So far, Syrian authorities in Damascus have not been able to confirm anything," he said.
Turkey's consulate general contacted the governor's office in Aleppo on Tuesday night, he said, but "we have not heard anything concrete back."

Part of complete coverage on
Syrian crisis

There's more to the Syrian civil war than rebels versus the regime. Syria's neighbors in the Middle East also have a stake in the conflict.
May 9, 2013 -- Updated 2113 GMT (0513 HKT)

Israel is taking steps to defend itself against threatened retaliation from Syria after claims it launched airstrikes on Damascus.
May 14, 2013 -- Updated 1636 GMT (0036 HKT)

Domestic political will is a necessary for intervention and polls show Americans are reluctant to support military interventions in Syria.
May 6, 2013 -- Updated 1738 GMT (0138 HKT)

Syria's claim that Israel launched airstrikes presents a dangerous escalation of Israel's involvement in Syria's war, writes Fawaz Gerges.
May 7, 2013 -- Updated 0941 GMT (1741 HKT)

The U.N. says a Syrian rebel group may have used a nerve agent -- it would not be the first time the al-Qaeda-affiliated group used chemical weapons.
May 1, 2013 -- Updated 1800 GMT (0200 HKT)

Having willfully avoided direct military involvement in Syria for the past two years, Obama may not be so lucky anymore, writes Aaron David Miller.
May 10, 2013 -- Updated 0944 GMT (1744 HKT)

What began as a protest movement became an uprising that metastasized into a war, a vicious whirlpool dragging a whole region toward it.

A devout man prays. A fighter weeps over a slain comrade. These are a few faces of the Syrian conflict captured by photographer LeeHarper.
April 25, 2013 -- Updated 0859 GMT (1659 HKT)

A group of pro-Syrian regime hackers that has targeted major news organizations but its cyber attacks can have real-life impact.
March 7, 2013 -- Updated 2324 GMT (0724 HKT)

The role of women in Syrian uprising is little reported, but many have played a key part as activists and medics since the bloodshed began.

Are you in Syria? Share your stories, videos and photos with the world on CNN iReport, but please stay safe.
Today's five most popular stories