Schumacher: Malaysia will be acid test for F1 title hopefuls
March 21, 2012 -- Updated 1731 GMT (0131 HKT)
STORY HIGHLIGHTS
Michael Schumacher says Malaysian GP will show true quality of 2012 teams
The Mercedes driver qualified fourth for Australian GP, but retired after just 10 laps
Reigning champion Sebastian Vettel warns the track is more difficult than first appears
Ferrari's Fernando Alonso says drivers and teams need to be aware of changeable weather
(CNN) -- By qualifying fourth for the season-opening Australian Grand Prix, Michael Schumacher offered a tantalising hint he was ready to shake off the indifferent form he has displayed since returning to Formula One in 2010.
The seven-time world champion's challenge in Melbourne was cut short by a 10th-lap gearbox failure, but the German insists the true strength of this year's cars and drivers will not be known until after this weekend's race in Malaysia.
"The circuit in Melbourne is not really representative of the true competitive picture," the Mercedes driver told the sport's official website. "But nevertheless the car gives me a good feeling for the season ahead.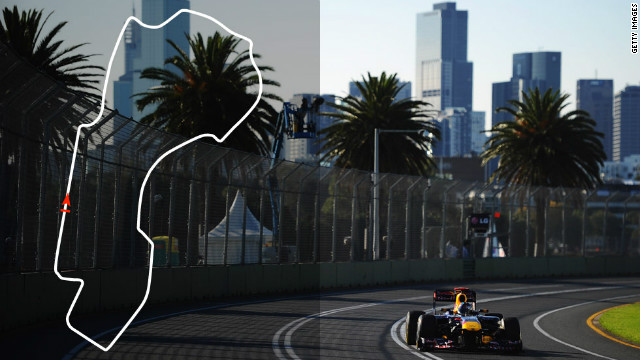 Australian Grand Prix: March 18, Melbourne
2012 champion: Jenson Button, McLaren


2012 champion: Fernando Alonso, Ferrari
Malaysian Grand Prix: March 25, Kuala Lumpur


Defending champion: Lewis Hamilton, McLaren
Chinese Grand Prix: April 15, Shanghai


2012 champion: Sebastian Vettel, Red Bull
Bahrain Grand Prix: April 22, Sakhir


2012 champion: Pastor Maldonado, Williams
Spanish Grand Prix: May 13, Catalunya


2012 champion: Mark Webber, Red Bull
Monaco Grand Prix: May 27, Monte Carlo


2012 champion: Lewis Hamilton, McLaren
Canadian Grand Prix: June 10, Montreal


2012 champion: Fernando Alonso, Ferrari
European Grand Prix: June 24, Valencia


2012 champion: Mark Webber, Red Bull
British Grand Prix: July 8, Silverstone


Defending champion: Lewis Hamilton, McLaren
German Grand Prix: July 22, Hockenheim


2012 champion: Lewis Hamilton, McLaren
Hungarian Grand Prix: July 29, Budapest


2012 champion: Jenson Button, McLaren
Belgian Grand Prix: September 2, Spa


2012 champion: Lewis Hamilton, McLaren
Italian Grand Prix: September 9, Monza


2012 champion: Sebastian Vettel, Red Bull
Singapore Grand Prix: September 23, Singapore


2012 champion: Sebastian Vettel, Red Bull
Japanese Grand Prix: October 7, Suzuka


2012 champion: Sebastian Vettel, Red Bull
Korean Grand Prix: October 14, Yeongam


2012 champion: Sebastian Vettel, Red Bull
Indian Grand Prix: October 28, New Delhi


2012 champion: Kimi Raikkonen, Lotus


Abu Dhabi Grand Prix: November 4, Yas Marina


2012 champion: Lewis Hamilton, McLaren
United States Grand Prix: November 18, Austin


2012 champion: Jenson Button, McLaren
Brazilian Grand Prix: Sao Paulo, November 25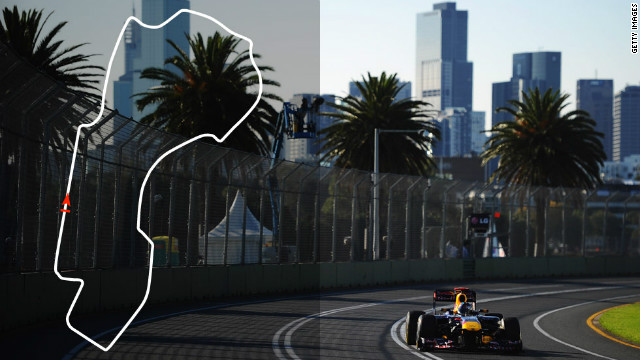 Formula One 2012: The circuits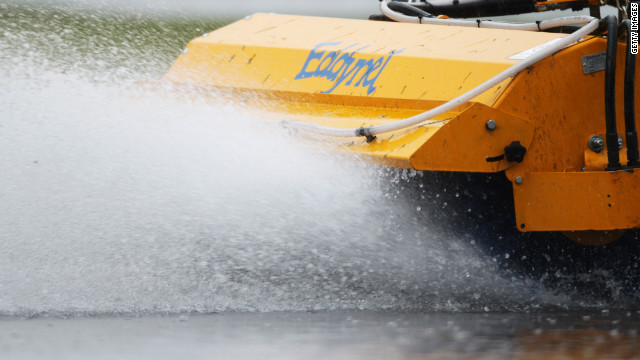 The 2012 Formula One season sees the introduction of a four-hour limit for races, following last year's rain-delayed marathon in Canada. Charlie Whiting, the FIA's race director, explained the decision, telling the sport's official website: "Should four hours elapse during a future race, drivers will receive a signal telling them they have one more lap before the checkered flag."
Teams can no longer use engine exhaust to produce large amounts of downforce -- a practice which has been prevalent for the last two years in the form of blown diffusers. Now exhaust pipes must exit in a defined area at the back of the car, not run along its underbelly.
Many of this year's cars feature a dramatic stepped-nose design. Whiting said this is to make sure the height of the nose was lower than the sides of the cockpit, therefore reducing the risk to the driver in the event of a collision.
In previous seasons, cars had to pass crash tests in order to compete in races. Now, cars must pass the FIA's 18 mandatory tests before the official preseason test events. "It is indefensible to have drivers testing cars in the winter that haven't met the safety standards we demand for a race," said Whiting.
As bizarre as it may sound, drivers have been told not to drive off the race track without good reason. "We've seen drivers taking shortcuts on in and out laps, either to save time or fuel," explained Whiting.
Pit stops are a crucial part of F1, and a race can be won or lost depending on how quickly the crew are able to replace a car's tires. In an attempt to save valuable time, teams have been known to power their wheel guns with compressed helium instead of air. But not anymore. "It saved fractions of a second," Whiting said. "It would have been a very expensive method of gaining no advantage."
The gulf in class between some cars means that the leading drivers often lap back-markers during a race. The safety car is deployed if there has been an accident on track or if conditions become dangerous. Drivers are not allowed to overtake each other under such conditions, but in 2012 strugglers will be able to un-lap themselves by going past the safety car and reforming at the back of the field.
Each driver is allowed 11 sets of tires to use over the course of a race weekend, but they must last through practice, Saturday qualifying and Sunday's race. Previously teams could only use three of their sets during Friday practice, but they will now be able to use as many as they like.
The highlight of any grand prix is seeing drivers attempt daring, fast-paced overtaking maneuvers. But now, when a driver has someone behind them, they are allowed to make only one defensive move to protect their position. This rule is to prevent potentially dangerous blocking strategies.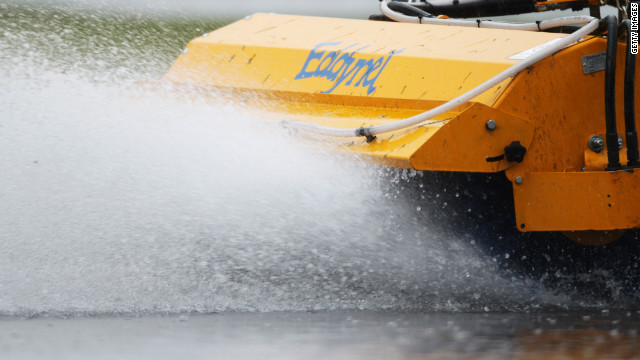 Formula One rule changes for 2012
"Sepang will be interesting for everybody because it will be the first clue to the real relative strengths of all the cars."
Sunday's race was won by McLaren's 2009 world champion Jenson Button, with Red Bull's back-to-back title winner Sebastian Vettel claiming second place.
Schumacher is convinced Mercedes' F1 W03 car -- which features a controversial DRS-activated F-duct device that has attracted scrutiny from other teams -- is capable of helping him and teammate Nico Rosberg challenge for honors in 2012.
"After the disappointment of how the first race in Melbourne turned out, I am flying to Malaysia with a big sense of anticipation," the 43-year-old said. "We saw in Australia that our car is capable of putting us in the mix."
Schumacher's compatriot Vettel expressed that the Sepang Circuit, where he was victorious in 2011, is a more difficult challenge than it first appears.
"It has big run-off areas and a broad track, meaning it appears easy, but it's not," the sport's youngest double world champion said.
"The heat, high humidity and weather aren't the only challenges, as the main thing is to find the ideal car set up. It's good to go there off the back of Australia and I hope we get another strong result."
It will be the first clue to the real relative strengths of all the cars
Michael Schumacher
Ferrari came into the new campaign off the back of a disappointing preseason, with the F2012 car struggling for pace.
Spanish driver Fernando Alonso, who lost his title as F1's youngest two-time champion to Vettel, put in an admirable drive last weekend to finish fifth after starting the race in 12th.
The 30-year-old said changeable weather conditions in Malaysia would test the competitors.
"There is no other place in the world, the Formula One world that is, where it can go from sunshine to torrential rain in the space of a few minutes," he said.
"Those on the pit wall will have to keep their eyes peeled and look at the radar carefully to be ready for any possible change in the weather."

Part of complete coverage on
March 15, 2014 -- Updated 0108 GMT (0908 HKT)

The big winners of this Formula One season could be road drivers rather than F1 racers, according to one former world champion.
March 14, 2014 -- Updated 1730 GMT (0130 HKT)

The Williams team welcomes the biggest rule changes to Formula One cars for a generation.
March 13, 2014 -- Updated 1916 GMT (0316 HKT)

Mercedes driver Lewis Hamilton sums up the dawn of a new Formula One era in three juicy words -- weird, mind-blowing and challenging.
March 12, 2014 -- Updated 1216 GMT (2016 HKT)

Formula One is taking another step in its techno evolution this season, which could be more unpredictable than it has been for a long time.
February 24, 2014 -- Updated 2255 GMT (0655 HKT)

Despite being a sport well into its seventh decade, only two women have ever driven in Formula 1 but Susie Wolff hopes to become the third.
February 24, 2014 -- Updated 1736 GMT (0136 HKT)

Jann Mardenborough on the similarities and differences between driving a race on a video game and driving a real F1 car.
February 22, 2014 -- Updated 1226 GMT (2026 HKT)

How Russian president Vladimir Putin helped turn a muddy hole in the ground into a $400 million futuristic grand prix track in Sochi.
February 21, 2014 -- Updated 0013 GMT (0813 HKT)

Vilified by the the international community for his government's attitude on gay rights, Russian president Vladimir Putin has found an ally.
January 22, 2014 -- Updated 1217 GMT (2017 HKT)

CNN's Rosie Tomkins speaks to Caterham F1 owner Tony Fernandes on the team's driver line-up for 2014.
March 13, 2014 -- Updated 1613 GMT (0013 HKT)

He is Formula One's undisputed No. 1, and next season Sebastian Vettel will have proof of that fact emblazoned on his Red Bull.
December 4, 2013 -- Updated 1633 GMT (0033 HKT)

A new era of F1 looms large on the horizon in 2014, but what do the new rules mean for how we watch the sport? Get up to speed here.
October 17, 2013 -- Updated 1056 GMT (1856 HKT)

Explore our interactive of one of F1's most important and complicated pieces of kit.

Today's five most popular stories