Lotus v Lotus: What's in a name?
March 29, 2012 -- Updated 1643 GMT (0043 HKT)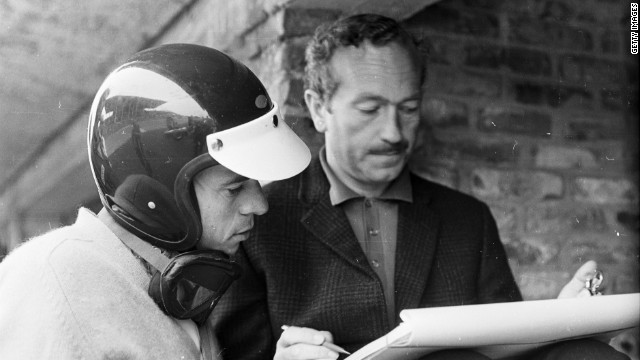 Briton Colin Chapman founded Lotus in 1948. He is pictured here alongside driver Jim Clark, who would go on to win a drivers' championship for the team.
British racer Clark won Lotus' first championship in 1963. He clinched the drivers' crown again 1965, but sadly died after a fatal crash at Hockenheim in Germany in 1968.
Germany-born Austrian driver Jochen Rindt holds a unique position within Formula One history. He won the drivers' championship in 1970, despite passing away after a crash at Monza midway through the season.
Brazil's Emerson Fittipaldi won another drivers' title for Lotus in 1972. He went on to claim glory once more in 1974.
Lotus were on top once again in 1978, when American Mario Andretti grabbed the title. Andretti enjoyed a glittering motorsport career, which saw him also race in IndyCar and NASCAR.
After withdrawing from the sport in 1994, the Lotus name returned to Formula One in 2010. Malaysian businessman Tony Fernandes bought the rights to the "Team Lotus" name.
After Renault announced a sponsorship deal with the Lotus car manufacturer in 2011, a situation emerged where two teams were competing under the Lotus name. A court case ensued, after which Renault emerged with the rights to the Lotus name for 2012.
As a result of the court case, Fernandes' CNN-sponsored team were rebranded as the Caterham team for 2012.
Founding father
First steps to greatness
Austrian ace
Flying Fittipaldi
Awesome Andretti
Lotus lives again
Lotus v Lotus
Caterham calling
STORY HIGHLIGHTS
Two Formula One teams have fought over the Lotus name in recent years
Lotus won seven constructors' titles and six drivers' crowns before withdrawing in 1994
Malaysian Tony Fernandes reintroduced the Lotus name with 'Team Lotus' in 2010
Renault have been rebranded as Lotus for 2012, while Team Lotus are now Caterham
(CNN) -- In the glitz and glamor world of Formula One, image is everything.
The leading teams such as Ferrari and McLaren have built formidable reputations off the back of on-track excellence.
Another constructor with a similarly lofty reputation is Lotus, a team which has origins dating back to a car made by Briton Colin Chapman which first raced in 1948.
Lotus went on to win six drivers' championships and seven constructors' titles before withdrawing from the elite division of motorsport in 1994 after entering administration.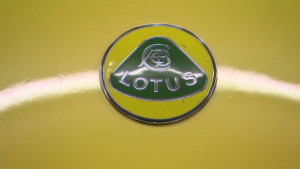 The value of the 'Lotus' name
The opportunity to reintroduce such an historic name into F1 was one not be missed for a businessman looking to put a car on the track.
And so it proved. Malaysian Tony Fernandes, the owner of Air Asia and English football team Queens Park Rangers, resurrected the name for the 2010 season with the CNN-sponsored Team Lotus.
But the issue was complicated in 2011, when the Renault team announced a sponsorship deal which would see them renamed as Lotus. So how could a situation arise where two teams were competing under the same name?
"Last year we had the weird situation where two teams were calling themselves Lotus," associate editor of MotorSport magazine Ed Foster told CNN.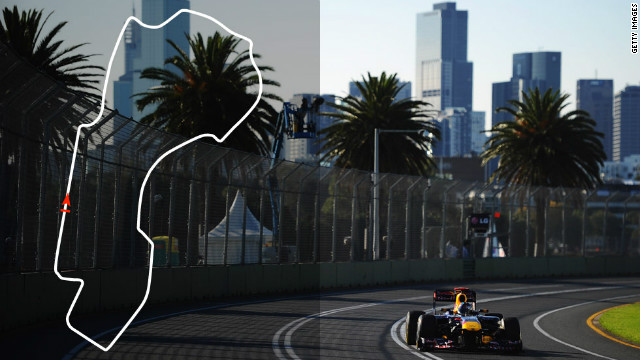 Australian Grand Prix: March 18, Melbourne
2012 champion: Jenson Button, McLaren


2012 champion: Fernando Alonso, Ferrari
Malaysian Grand Prix: March 25, Kuala Lumpur


Defending champion: Lewis Hamilton, McLaren
Chinese Grand Prix: April 15, Shanghai


2012 champion: Sebastian Vettel, Red Bull
Bahrain Grand Prix: April 22, Sakhir


2012 champion: Pastor Maldonado, Williams
Spanish Grand Prix: May 13, Catalunya


2012 champion: Mark Webber, Red Bull
Monaco Grand Prix: May 27, Monte Carlo


2012 champion: Lewis Hamilton, McLaren
Canadian Grand Prix: June 10, Montreal


2012 champion: Fernando Alonso, Ferrari
European Grand Prix: June 24, Valencia


2012 champion: Mark Webber, Red Bull
British Grand Prix: July 8, Silverstone


Defending champion: Lewis Hamilton, McLaren
German Grand Prix: July 22, Hockenheim


2012 champion: Lewis Hamilton, McLaren
Hungarian Grand Prix: July 29, Budapest


2012 champion: Jenson Button, McLaren
Belgian Grand Prix: September 2, Spa


2012 champion: Lewis Hamilton, McLaren
Italian Grand Prix: September 9, Monza


2012 champion: Sebastian Vettel, Red Bull
Singapore Grand Prix: September 23, Singapore


2012 champion: Sebastian Vettel, Red Bull
Japanese Grand Prix: October 7, Suzuka


2012 champion: Sebastian Vettel, Red Bull
Korean Grand Prix: October 14, Yeongam


2012 champion: Sebastian Vettel, Red Bull
Indian Grand Prix: October 28, New Delhi


2012 champion: Kimi Raikkonen, Lotus


Abu Dhabi Grand Prix: November 4, Yas Marina


2012 champion: Lewis Hamilton, McLaren
United States Grand Prix: November 18, Austin


2012 champion: Jenson Button, McLaren
Brazilian Grand Prix: Sao Paulo, November 25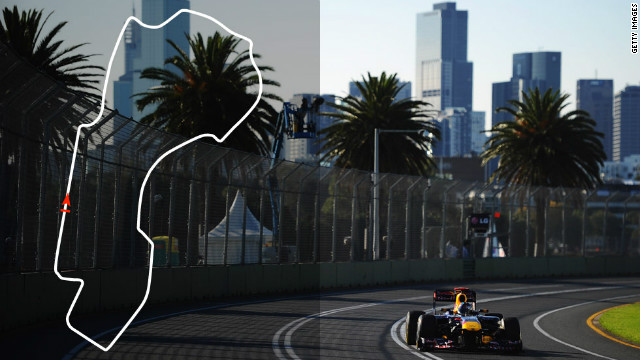 Formula One 2012: The circuits
"Team Lotus had the naming rights to use the name 'Team Lotus'. And of course there was Lotus Renault which was the Renault team that was sponsored by Lotus the car company."
A lengthy legal battle ensued, the result of which saw Renault buy the Lotus name from Team Lotus who were subsequently rebranded as Caterham F1. But why did both constructors go to such extreme lengths to secure the Lotus name?
"It's a huge name in the history of the sport and they wanted to heighten their profile," explained Foster. "If you've got a big name you'll attract the big sponsors.
"Even if Lotus wasn't at the front of the grid last year, they are still going to attract more sponsors than for example HRT.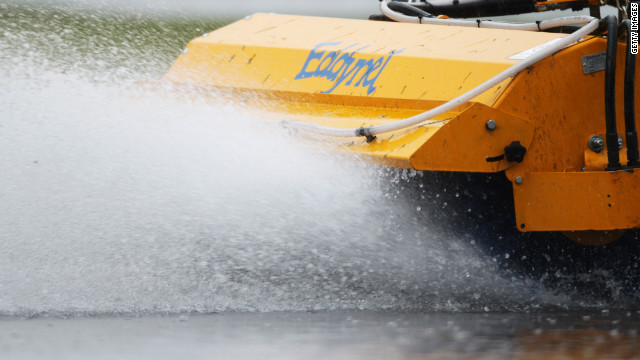 The 2012 Formula One season sees the introduction of a four-hour limit for races, following last year's rain-delayed marathon in Canada. Charlie Whiting, the FIA's race director, explained the decision, telling the sport's official website: "Should four hours elapse during a future race, drivers will receive a signal telling them they have one more lap before the checkered flag."
Teams can no longer use engine exhaust to produce large amounts of downforce -- a practice which has been prevalent for the last two years in the form of blown diffusers. Now exhaust pipes must exit in a defined area at the back of the car, not run along its underbelly.
Many of this year's cars feature a dramatic stepped-nose design. Whiting said this is to make sure the height of the nose was lower than the sides of the cockpit, therefore reducing the risk to the driver in the event of a collision.
In previous seasons, cars had to pass crash tests in order to compete in races. Now, cars must pass the FIA's 18 mandatory tests before the official preseason test events. "It is indefensible to have drivers testing cars in the winter that haven't met the safety standards we demand for a race," said Whiting.
As bizarre as it may sound, drivers have been told not to drive off the race track without good reason. "We've seen drivers taking shortcuts on in and out laps, either to save time or fuel," explained Whiting.
Pit stops are a crucial part of F1, and a race can be won or lost depending on how quickly the crew are able to replace a car's tires. In an attempt to save valuable time, teams have been known to power their wheel guns with compressed helium instead of air. But not anymore. "It saved fractions of a second," Whiting said. "It would have been a very expensive method of gaining no advantage."
The gulf in class between some cars means that the leading drivers often lap back-markers during a race. The safety car is deployed if there has been an accident on track or if conditions become dangerous. Drivers are not allowed to overtake each other under such conditions, but in 2012 strugglers will be able to un-lap themselves by going past the safety car and reforming at the back of the field.
Each driver is allowed 11 sets of tires to use over the course of a race weekend, but they must last through practice, Saturday qualifying and Sunday's race. Previously teams could only use three of their sets during Friday practice, but they will now be able to use as many as they like.
The highlight of any grand prix is seeing drivers attempt daring, fast-paced overtaking maneuvers. But now, when a driver has someone behind them, they are allowed to make only one defensive move to protect their position. This rule is to prevent potentially dangerous blocking strategies.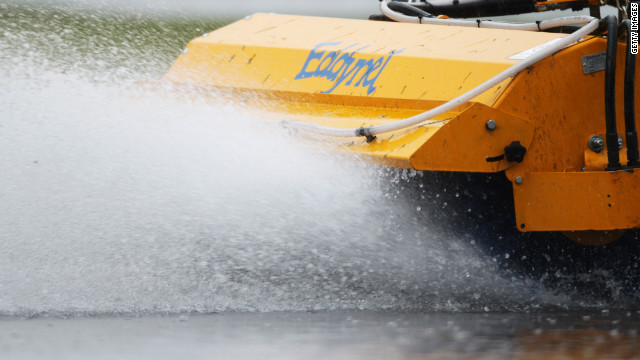 Formula One rule changes for 2012
"Nobody knows who HRT are outside of F1, however I can ask my mother and she knows who Lotus is and that's the big difference. They can attract the sponsors, they get the money in and from that they can build a stronger team."
Lotus have a rich history in F1, with a list of former drivers which includes British double world champion Jim Clark, Austrian 1970 title winner Jochen Rindt and legendary Brazilian racer Ayrton Senna.
"Certainly Lotus dominated F1 to such an extent in the 60s that it became recognised as the place to go to get a quick car," explained Chapman's son, Clive. "My father had the reputation for designing fast cars."
Understandably, Renault, now Lotus, are delighted to have acquired their illustrious name. The two men who will be behind the wheel for Lotus in 2012 are 2007 world champion Kimi Raikkonen and Frenchman Romain Grosjean.
"We found a great partnership with a brand like Lotus which has a huge history in Formula 1," Lotus chairman Gerard Lopez said. "It made a lot of sense for us to take advantage of that."

Today's five most popular stories
Part of complete coverage on
November 26, 2012 -- Updated 1118 GMT (1918 HKT)

If the last two years are anything to go by, 2012 will once again see every other team and driver trying to keep pace with Red Bull.
November 26, 2012 -- Updated 1119 GMT (1919 HKT)

Britain's McLaren are the third most successful team in F1 history, with their eight constructors' titles only bettered by Williams and Ferrari.
November 26, 2012 -- Updated 1121 GMT (1921 HKT)

Ferrari are the most successful team in Formula One history, with the legendary Italian marque boasting a record 31 world titles.
November 26, 2012 -- Updated 1122 GMT (1922 HKT)

Having taken over the world champion Brawn GP team ahead of the 2010 season, Mercedes have struggled to be serious title contenders.
November 26, 2012 -- Updated 1124 GMT (1924 HKT)

Having competed under the Renault name in 2011, the rebranded Lotus team enter the new season hoping to avoid last year's off-track issues.
November 26, 2012 -- Updated 1125 GMT (1925 HKT)

Williams' form in recent years has not been befitting of a team boasting one of Formula One's richest legacies.
November 26, 2012 -- Updated 1126 GMT (1926 HKT)

Sauber have been involved in F1 since 1993, but arguably the team's greatest contribution to the sport has been handing a debut to Sebastian Vettel.
November 26, 2012 -- Updated 1127 GMT (1927 HKT)

Force India entered the elite division of motorsport when Vijay Mallya and Michiel Mol purchased the now-defunct Spyker team in 2007.
November 26, 2012 -- Updated 1128 GMT (1928 HKT)

Last year Toro Rosso continued to emerge from Red Bull Racing's shadow in only their second season as an independent constructor.
November 26, 2012 -- Updated 1130 GMT (1930 HKT)

It's been a preseason of change at CNN-sponsored Caterham, having been rebranded after competing under the Lotus name for the past two years.
November 26, 2012 -- Updated 1132 GMT (1932 HKT)

Initially known as Campos Meta 1 and then Hispania Racing, the HRT team are still seeking stability after a less than spectacular entrance into F1 in 2010.
November 26, 2012 -- Updated 1133 GMT (1933 HKT)

The rebranded Marussia team were plagued with problems in the buildup to the 2012 season as the MR01 failed the final official crash test.