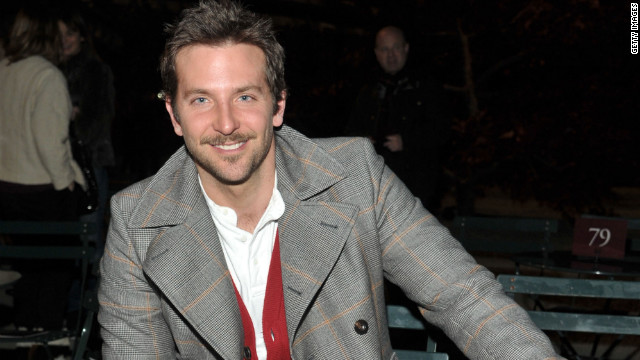 There's a good chance Bradley Cooper's Sexiest Man Alive title didn't win the actor his upcoming role in Williamstown Theatre Festival's production of "The Elephant Man." Patricia Clarkson will star alongside Cooper in Bernard Pomerance's play, which will run in Massachusetts from July 25 through August 5. In 2006, the "Hangover" star appeared on Broadway in "Three Days of Rain" with Julia Roberts and Paul Rudd. Here are some other stars who've hit the stage:
Ricky Martin plays Che in the 2012 Broadway revival of "Evita."
In his Broadway debut, Chris Rock starred as Ralph D., in "The Motherf----- With the Hat." The 2011 play by Stephen Adly Guirgis was nominated for six Tony Awards.
Robin Williams plays the title role in Rajiv Joseph's "Bengal Tiger at the Baghdad Zoo." The play, which takes place in Baghdad, opened in March 2011.
In February 2011, "Harry Potter's" Daniel Radcliffe took on the role of J. Pierrepont Finch in the Broadway revival of "How to Succeed in Business Without Really Trying." "Glee's" Darren Criss succeeded Radcliffe for a short time in January 2012. Jonas Brothers' Nick Jonas currently plays the part.
Chris Noth and Kiefer Sutherland starred in Jason Miller's 1972 play, "That Championship Season," in 2011.
Al Pacino took the stage in 2010 in "The Merchant of Venice" on Broadway. Pacino first played Shylock in the 2004 film adaptation of Shakespeare's play.
Denzel Washington and Viola Davis starred in the 2010 Broadway revival of August Wilson's 1983 play, "Fences."
Christopher Walken played Carmichael, a man searching for his missing left hand, in Broadway's "Behanding In Spokane" in 2010.
Scarlett Johansson and Liev Schreiber starred in "A View from the Bridge" on Broadway in 2009. Johansson won a Tony Award for playing Catherine, while Schreiber was nominated for his performance.
Bradley Cooper hits the stage ... again
'Evita'
'The Motherf----- With the Hat'
'Bengal Tiger at the Baghdad Zoo'
'How to Succeed in Business Without Really Trying'
'That Championship Season'
'The Merchant of Venice'
'Fences'
'Behanding In Spokane'
'A View from the Bridge'