'Sex' and 'romance' inspire Richard Gere's boutique hotel
April 17, 2012 -- Updated 1053 GMT (1853 HKT)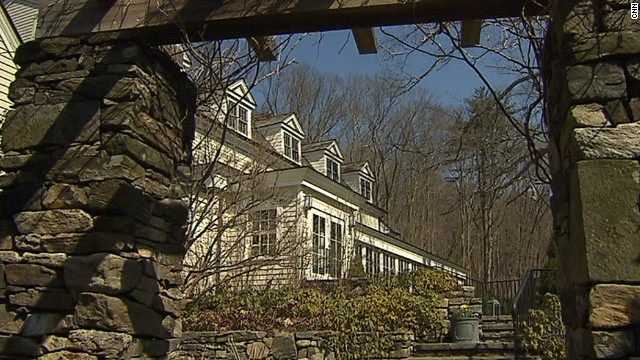 The Bedford Post is a luxury inn designed and owned by actor couple Richard Gere and Carey Lowell.
"It's just a relaxed place," said Lowell of the eight-bedroom hotel.
The homey reception sets the relaxed tone found throughout.
The inn includes a bar, cafe and a restaurant, all of which are open to guests and visitors from the nearby town of Bedford.
The facility has a yoga room which Gere hopes will enable people to gather and meditate together.
Wood beams from the building's original structure, dating back to the 18th century, have been retained.
The bathrooms of the Bedford Post have been designed to reflect respect and intimacy, says Lowell.
A variety of goodies adorn the counter of the Bedford Post's cafe.
The Bedford Post
The Bedford Post
The Bedford Post
The Bedford Post
The Bedford Post
The Bedford Post
The Bedford Post
The Bedford Post
STORY HIGHLIGHTS
Richard Gere and Carey Lowell have a boutique hotel in upstate New York.
The movie star couple's 'luxury inn' includes a yoga studio, bar, restaurant and cafe
Lowell says the hotel was designed to create an intimate, relaxed experience
(CNN) -- When Hollywood star Richard Gere selected the decor for the Bedford Post -- the boutique hotel he co-owns with his wife and fellow actor Carey Lowell -- there was one thing above all else that he wanted to embody in the design.
"Sex -- every choice in here was about sex," joked Gere, as he took CNN's Richard Quest on a tour of the eight-bedroom luxury inn.
This amorous sentiment was echoed in a slightly less forward fashion by Lowell, who said "romance" and "intimacy" were key inspirations behind the hotel's design. She said they had tried to create an open atmosphere where guests feel at home and comfortable to be themselves.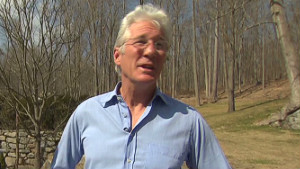 Richard Gere's boutique hotel
"It's just a relaxed place," she said, adding that each room had been designed to exude a "serene" aura -- reflected in the muted palette and earthy tones used throughout the inn.
See also: Marriott mogul's 55 years of hotels
Situated on the outskirts of the sleepy town of Bedford, in upstate New York, the Bedford Post is a renovated old country home that dates back to the 18th century. The movie-star couple bought the house after spotting it whilst horse riding in the area. At the time it was derelict, on the point of collapse, but they have renovated it to meet the specifications of a luxury retreat.
Both were keen to highlight, however, that they have been careful to remain true to the site's rustic charms.
"All the stone walls are from rocks that were here," Lowell told Quest, with Gere adding that many of its wood beams date back to the original building.
See also: World's most outrageous hotel amenities
Among its amenities, a yoga room provides communal space for exercise and meditation, while a restaurant, bar and cafe serve up gourmet food for hotel guests and Bedford residents alike.
It was this opportunity to create a gathering point for the residents of Bedford that Gere, the star of hit films Pretty Woman and An Officer and a Gentleman, says inspired him to open the hotel.
"This is an area with some extremely successful people and many different (types) of human experience," said Gere.
"I thought this could be the center of this village ... (a) place where people could come and discuss the world and how we can affect it in a positive way," he added.

Today's five most popular stories
November 26, 2014 -- Updated 1110 GMT (1910 HKT)

Don't surprise Germans and stick to the agenda in Japan. What international road warriors need to know.
November 14, 2014 -- Updated 0633 GMT (1433 HKT)

Eurostar, the high-speed train company connecting London with Brussels and Paris, has just upped its game.
October 20, 2014 -- Updated 1407 GMT (2207 HKT)

Japan is set to make its mark in the skies with its first new commercial jet for over 50 years, the Mitsubishi Regional Jet, aka the MRJ.
October 4, 2014 -- Updated 0516 GMT (1316 HKT)

Think hotels are deliberately blocking your personal Wi-Fi networks so you'll buy theirs?
October 31, 2014 -- Updated 1749 GMT (0149 HKT)

How would you like to trim three hours off the current commercial jet flight time between Paris and Washington, D.C.?
October 3, 2014 -- Updated 1443 GMT (2243 HKT)

It's been a big week for makeovers in the world of aviation.
August 29, 2014 -- Updated 1525 GMT (2325 HKT)

Aviation isn't known as the most eco-friendly industry; running an airline produces an incredible amount of waste. But some are doing something about it.
August 19, 2014 -- Updated 1514 GMT (2314 HKT)

Airports aren't exactly stress-free zones, but drones, tracking and virtual reality could help make them better places.
August 12, 2014 -- Updated 0906 GMT (1706 HKT)

In many ways, airplanes are a retailer's dream come true. They serve a captive -- often bored -- audience with a disposable income.
July 30, 2014 -- Updated 1835 GMT (0235 HKT)

Takeoff on one of Airbus' new A350WXB test planes is a strangely quiet experience.