Brother of Bo Xilai resigns from Hong Kong firm
April 26, 2012 -- Updated 1400 GMT (2200 HKT)
STORY HIGHLIGHTS
Brother of Bo Xilai resigned from a state-controlled alternative energy firm
Steps down amid mounting media attention on Bo's family and finances
Bo's wife is being held on suspicion of murdering a UK businessman
Hong Kong (CNN) -- In a sign of the widening investigation into Bo Xilai's family and finances, his older brother resigned from the board of a state-controlled alternative energy company Wednesday.
Bo Xiyong -- who also uses the name Li Xueming -- resigned from China Everbright International "for the best interest of the Company and the shareholders," the company said in a statement. He had been a board member of the Hong Kong-listed company since 2003.
"The Board has been advised by Mr. Li that he ... has decided to resign from the Board and its Executive Committee in order to minimize any possible adverse impact on the Company of certain reports recently published by the media on his family background," the company said. Everbright focuses on wastewater treatment, waste-to-energy projects and alternative energy.
He also is a deputy general manager with China Everbright Group, the state-owned parent company in Beijing, but it is unclear whether he has also resigned from that position.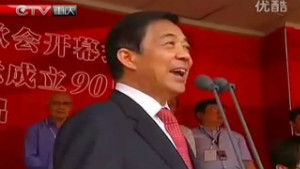 Bo Xilai insider goes public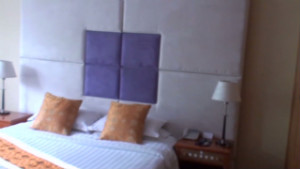 Inside hotel of murder mystery in China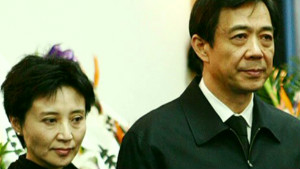 Will scandal bring change to China?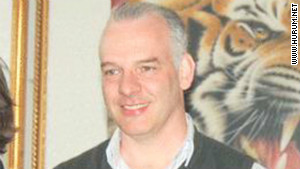 Dead UK businessman and the 'princeling'
Media attention has spiraled from Bo Xilai -- the former party chief of Chongqing widely believed in line for a national party leadership role before his March dismissal -- to his family members after his wife, Gu Kailai, was detained on suspicion of having murdered British businessman Neil Heywood in November.
For a Communist Party official who is supposed to earn a modest salary, there are reports he and immediate relatives are worth tens of millions of dollars through business dealings and powerful political connections.
Professor Ding Xueliang of Hong Kong's University of Science and Technology, who knows some of Bo Xilai's family members, said Bo's former position could have given him unique flexibility to skirt China's tight capital control rules.
"He was not an ordinary member of the Politburo. He was one of the earliest PRC officials who had established wide overseas protection," Ding said. "That gave him enormous advantage to accumulate wealth. Once you've established overseas companies outside of China, it's very easy to shift money around."
Bo gained national prominence when he moved in to Chongqing in 2007 and began his "strike black" crackdown on corruption and gangster activities. The campaign implicated millionaires, local officials, police officers and gangsters involved in bribery, prostitution, gambling, drugs and guns.
Since his dismissal, allegations have come to light that suggest the crackdown was as ruthless as the criminals targeted.
"A Chongqing business man told me once 'This is not a legitimate government that hates the mafia. This local government acts like a big mafia boss that hates the small mafia'," Ding said.

Part of complete coverage on
Bo Xilai scandal
September 20, 2012 -- Updated 1034 GMT (1834 HKT)

For the first time since leaving office, Bo Xilai has been implicated in his wife's murder of British businessman Neil Heywood in Chongqing.
September 24, 2012 -- Updated 0254 GMT (1054 HKT)

The trigger of China's biggest political scandal in a generation, Wang Lijun was once a feared police chief whose crime fighting exploits inspired a TV series.
August 31, 2012 -- Updated 0412 GMT (1212 HKT)

As China looks to usher in its next generation of leaders, one of the messiest political scandals to hit the ruling Communist Party in years continues to fester.
August 8, 2012 -- Updated 0532 GMT (1332 HKT)

How a rising star within the Chinese communist party was brought down by a murder scandal involving his wife.
August 17, 2012 -- Updated 0521 GMT (1321 HKT)

The prosecution of a politician's wife on murder charges has rocked China's Communist Party ahead of a once-in-a-decade leadership change.
August 20, 2012 -- Updated 1545 GMT (2345 HKT)

The one-day trial of Gu Kailai in China on August 9th was, quite literally, a spectacle: something meant to be watched.
August 9, 2012 -- Updated 0648 GMT (1448 HKT)

In the high-stakes world of Communist Party politics, it sometimes takes a politician only one wrong move to slide from fame to shame.
August 20, 2012 -- Updated 0222 GMT (1022 HKT)

The wife of a high-profile Chinese politician found guilty of murder has been described as funny, personable, attractive and charismatic.
August 9, 2012 -- Updated 0657 GMT (1457 HKT)

A charismatic politician, Bo Xilai is said to have made high-profile enemies after launching a crackdown on law and order in Chongqing.
April 27, 2012 -- Updated 1237 GMT (2037 HKT)

In an unusual move, the British government issues a statement saying the businessman allegedly murdered in China was not a spy.
April 23, 2012 -- Updated 0322 GMT (1122 HKT)

A run-down hotel on the outskirts of Chongqing is the unlikely setting for a murder mystery. CNN's Stan Grant looks inside.
Today's five most popular stories