Former Chinese official's son received tickets in Porsche
April 28, 2012 -- Updated 0150 GMT (0950 HKT)
STORY HIGHLIGHTS
Former Chinese official's son denies reports that he used to drive a Ferrari
But Harvard student was in Porsche when he received three tickets
Rumors of flamboyant lifestyle have been poorly received in China
(CNN) -- Taking on allegations that he leads a playboy lifestyle, the son of embattled former Chinese Communist leader Bo Xilai denied rumors Tuesday that he used to drive a Ferrari. But he was driving a Porsche when he received three traffic tickets over the past two years, according to an official with the Massachusetts Department of Transportation.
Bo Guagua, a graduate student at Harvard Kennedy School in Cambridge, Massachusetts, received two citations for failure to stop at a stop sign, records from the Massachusetts Department of Transportation show.
He also received a speeding ticket for going 58 mph in a 30-mph zone in February 2011.
The car he was driving when he received all three tickets was a 2011 Porsche Panamera, according to the official, who declined to be named due to the intense media coverage of the story.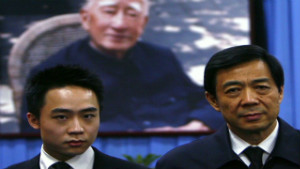 Bo Xilai's son responds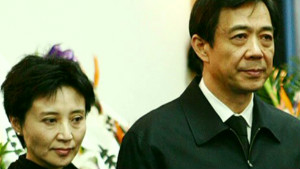 Will scandal bring change to China?
"I have never driven a Ferrari," Bo said this week in a statement to the Harvard Crimson, the university's newspaper, denying a report that he picked up a date in the car in Beijing.
In the letter, which was laid out in a series of bullet points, Bo also addressed allegations that he did poorly academically and spent much of his time partying.
The Porsche is not registered to Bo, according to the Massachusetts Department of Transportation official.
The car is instead registered to James Jun Cui, whose relationship to Bo was not immediately clear. Efforts to reach Cui were unsuccessful.
Rumors of Bo's allegedly flamboyant college lifestyle have played poorly in China, where his father, a former kingpin in the metropolis of Chongqing, promoted a revival of Maoist-style "red culture" while pursuing a widely publicized -- but brutal -- crackdown on organized crime in the city.
One family associate said there was little sympathy in China for what many regard as the typically spoiled offspring of the Communist Party elite.
CNN's Peter Shadbolt contributed to this report.

Part of complete coverage on
Bo Xilai scandal
September 22, 2013 -- Updated 1950 GMT (0350 HKT)

Political science professor Yuhua Wang says he's surprised by the severity of the life sentence given to Chinese politician Bo Xilai.
September 23, 2013 -- Updated 0611 GMT (1411 HKT)

A charismatic politician, Bo Xilai is said to have made high-profile enemies after launching a crackdown on law and order in Chongqing.
September 23, 2013 -- Updated 0546 GMT (1346 HKT)

In a letter to his family, the disgraced Communist Party leader reiterated his innocence but said he expected a lengthy prison sentence.
August 28, 2013 -- Updated 1124 GMT (1924 HKT)

CNN Beijing bureau chief Jaime Florcruz compares his experience covering Bo's trial with a similarly explosive story in the early 1980s -- the "Gang of Four" trial.
August 27, 2013 -- Updated 1328 GMT (2128 HKT)

While Chinese state media hailed the Bo Xilai trial as a show of "historic transparency," analysts saw its theatrics as part of a high-profile show trial.
October 25, 2013 -- Updated 0829 GMT (1629 HKT)

How did the story of one of China's powerhouse political couples descend into a veritable soap opera of sex, lies, murder, and corruption?
August 27, 2013 -- Updated 1056 GMT (1856 HKT)

The trial of Bo Xilai concluded with claims from Bo that his former police chief had a crush on his wife, Gu Kailai, who is serving time for murder.
August 26, 2013 -- Updated 0634 GMT (1434 HKT)

Few political trials can boast the intoxicating mix of sex, murder and exotic meat but Bo Xilai's trial did just that.
August 19, 2013 -- Updated 0455 GMT (1255 HKT)

The wife of a high-profile Chinese politician found guilty of murder has been described as funny, personable, attractive and charismatic.
August 19, 2013 -- Updated 0455 GMT (1255 HKT)

The trigger of China's biggest political scandal in a generation, Wang Lijun was once a feared police chief whose crime fighting exploits inspired a TV series.
April 23, 2012 -- Updated 0322 GMT (1122 HKT)

A run-down hotel on the outskirts of Chongqing is the unlikely setting for a murder mystery. CNN's Stan Grant looks inside.
Today's five most popular stories