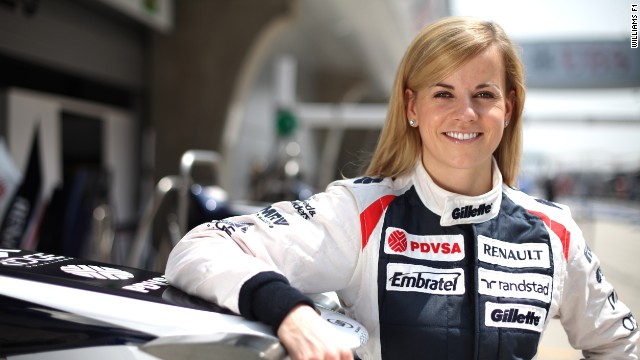 Susie Wolff, 29, joined Williams F1 as a development driver in April.
In Shanghai for the 2012 Chinese Grand Prix in April, Wolff with the Williams F1 team (L-R): Pastor Maldonado, Wolff, Bruno Senna and fellow development driver Valtteri Bottas.
At a DTM touring car presentation in Wiesbaden, Germany.
Signing autographs for fans -- in 2010, Wolff finished ahead of David Coulthard and Ralph Schumacher in the DTM championship.
With husband Toto Wolff, a Williams F1 board member.
In the driver's seat: Wolff with tennis player Mansour Bahrami at the 2010 Laureus Sports Awards in Abu Dhabi.
At the 2006 DTM championship in Germany. In motorsport, Wolff says, you have to put up an emotional wall. "My family say when they see me on a race weekend, I'm a different person."
Start your engines
STORY HIGHLIGHTS
Susie Wolff was hired as a development driver for Williams F1 in April
She has raced in six DTM championships, finishing ahead of David Coulthard and Ralph Schumacher in 2010
She is bidding to become one of only a handful of female drivers in motorsports top division
London (CNN) -- Female drivers in Formula One are few and far between, but one woman aiming to change this is Susie Wolff. The 29-year-old is a development driver for Williams F1, where she works with engineers in a simulator and on track tests. She is about to compete in her seventh DTM racing car season for Mercedes Benz. She tells CNN about her journey so far.
Beginnings: I grew up in the west of Scotland. My dad had a motorbike dealership and my mother met my father when she went to buy her first bike. I have an older brother and we got little karts. That's how it all started. He spurred me on. It was never about him wanting to beat his little sister. He's a film director and he's just been commissioned to make a documentary on my job in Formula One.
When I was 13, the engineer that ran me in karts took me to a Formula Three race at Donington Park. A very young Jenson Button ended up winning that day and that's when I said to myself 'Okay: This is what I want to do when I'm older.' I went to Edinburgh University to study international business but gave it up after two years to follow my dream.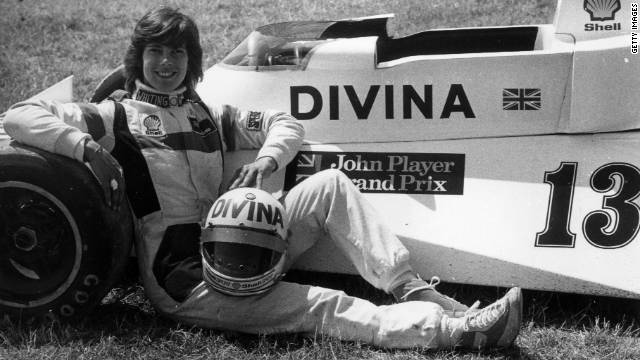 Divina Galica made her Formula One debut at the 1976 British Grand Prix. Despite entering three grands prix, the British driver did not qualify for a race.
Before discovering motorsport, Galica (far right) was an Olympic skier. She was captain of the British ski team and competed at the Winter Olympics in 1964, 1968 and 1972. Until March 2007, Galica held the female British speed skating record, clocking 125 miles per hour in 1994.
Maria Teresa de Filippis was a true pioneer, becoming the first woman to enter a grand prix at Monaco in 1958. One month later, the Italian was the first female driver to finish a race, coming last at the Belgian Grand Prix.
Filippis was succeeded by compatriot Lella Lombardi, who made her own piece of F1 history in 1975. While driving for March at that year's Spanish Grand Prix, Lombardi became the first, and only, woman to register a point-scoring finish in a grand prix.
South African driver Desire Wilson failed to qualify for the 1980 British Grand Prix while competing for Brands Hatch Racing. She did take part in the 1981 South African Grand Prix, but the race was later stricken from F1 records for political reasons.
Giovanna Amati was the last female driver to enter a grand prix. The Italian failed to qualify for the first three races of 1992 season while representing the Brabham team.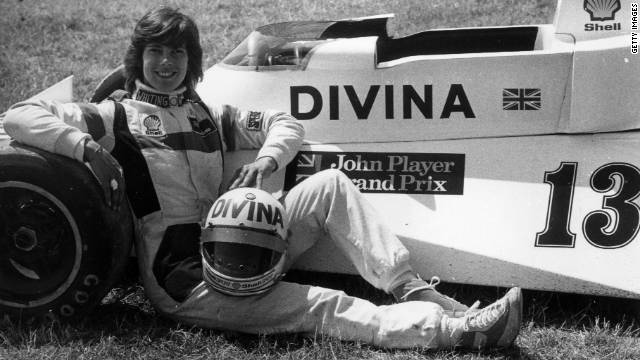 Women in Formula One
Big break: The Young Driver of The Year award is a very prestigious award in Great Britain and I was the first ever female to make the final six. That got me noticed by Mercedes Benz. I joined their German touring car (DTM) program as a factory driver. (Team founder) Frank Williams was always very interested in the fact that one of his board members (Wolff's husband, Toto Wolff) had a wife who raced. Two years ago he visited and was interested to see what I could do. I'd had opportunities to be in a Formula One car but only as a publicity stunt -- three laps, end of story. Now, they are giving me the chance to be a development driver -- not just a one year deal, a proper chance to show what I can do.
See also: Where do the world's most entrepreneurial women live?
Physicality: It's incredibly physical. I drive up to 280km/h. The hardest thing is the g-force on your body under braking and the high speed cornering. I do a lot of back and stomach exercises and for the braking I need to have quite strong legs as well. Some drivers are very aggressive. I'm a smooth driver. I have very little movement on the steering wheel, which is why I'm sometimes better at conserving my tires than my teammates. Drivers try to stay as slim as they can and that's where I have a massive advantage -- I'm 20 to 30 kg less than the guys.
I don't race to prove how good women can be against men. I race because I love racing.
Susie Wolff
Blazing a trail: I don't race to prove how good women can be against men. I race because I love racing. Don't get me wrong, I see these little girls all dressed in pink with Susie t-shirts on, and that's fantastic. Many girls who are really interested in motorsport watch Formula One and see no females there, so maybe they don't understand what they could do. I appreciate that I can have a positive influence in some kind of way. But I feel I still have a lot more to achieve before I can turn around and say I did something special, as a female in a man's world.
Bikinis: It's a very fine line: I'm representing a car manufacturer and all the sponsors so of course you have to make an effort to look nice at the racetrack. On the other hand, you have these promo girls walking around in tiny bikinis. I have a lot of respect for them, because I could never walk in a paddock of men in a bikini. Everyone does what they can and what they're good at.
See also: new wave of activists challenge notions of beauty
Role models: My role models are my mother and grandmother. They never said to me, 'You're doing something unusual.' I don't think my mother's ever watched the start of any of my races -- she gets nervous because that's when big accidents can happen -- but she's very supportive.
My grandmother was incredibly strong. When my grandfather was 39, he ended up paralyzed from the waist down in a diving accident. She cared for him until she died last year. They never had any outside help. She never complained. She was never negative. She devoted herself to him and I think she had an incredible strength.
I'm a smooth driver. I have very little movement on the steering wheel.
Susie Wolff
Hardest lesson: In 2005, I couldn't get enough sponsorship to do Formula Three. I broke my ankle, so I missed some races. I was trying to get a drive in with Renault and got dropped by them at the last minute. I phoned my dad and said 'I've been dropped -- what am I going to do now?' As I put down the phone, it rang and it was Mercedes Benz. One week later I had a contract.
It was quite a journey to get to where I am today and that was a point when I thought it was all going to fall apart. Sometimes there's not a lot of people around who believe in you, but you must always be willing to strive for your goals and never give up, even when things get really tough.
See also: 10 most powerful women in tech
Trust your instincts: What I've learned in life is, you must follow your gut feeling. If you wake up every morning and are motivated and ambitious to achieve your goals, that gives you the best feeling in life. That brings you a happiness you can't get from anything else.
Relaxation: I like to just chill out with my husband and go for nice dinners. I'm not a great cook and I hate the thought of spending an hour in the kitchen to make dinner, then spend 10 minutes eating and then tidy it all up again.
Game face: My family say when they see me on a race weekend, I'm a different person. I'm much harder. I'm more focused on what I'm doing. Away from the racetrack, I'm a normal wife.