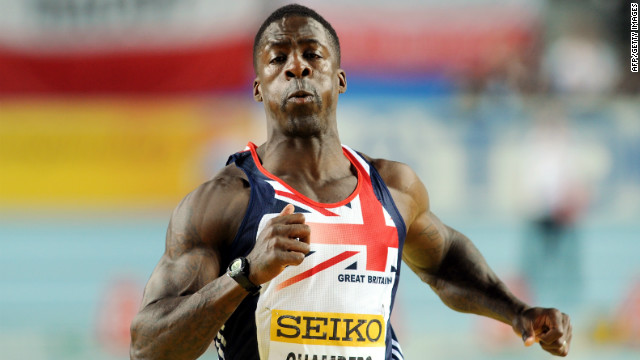 Sprinter Dwain Chambers, 34, tested positive for the designer drug THG in 2003. he was given a two-year ban from athletics and a lifetime Olympic ban. He was stripped of his silver medal won in the 100m relay at the 2003 World Championships. The bust also cost team mates Darren Campbell, Marlon Devonish and Christian Malcolm their medals. Chambers returned to competing in June 2006, winning gold in the 100m relay at the European Championships.
Cyclist David Millar, 35, was banned after testing positive for the blood-booster EPO in 2004. In 2010 Millar won gold for Scotland in the Commonwealth Games. Fellow cyclist Sir Chris Hoy has spoken against lifetime Olympic bans being lifted. However, champion Mark Cavendish says he would have no problem with Millar in the team.
Known as the 'Blackpool Tower' because of his giant frame, Carl Myerscough, 32, tested positive for anabolic steroids in 1999. The shot putter and discus thrower has always denied taking the drugs. He won bronze for shot put at the 2002 Commonwealth Games. Prior to the 2004 Athens Olympics, Myerscough appealed against his lifetime Olympic ban but was unsuccessful.
Hurdler Callum Priestly, 23, won bronze at the 2009 European Athletics U23 Championships and at the end of the year was awarded lottery funding. This was pulled after he tested positive for the asthma drug clenbuterol in 2010. The ban expired in February this year.
Shot putter Kieren Kelly, 25, was third in the British rankings when he refused to take a drugs test in January 2010. The Olympic hopeful, from Newham in east London where the Games will be held, was banned along with fellow shot putter Jamie Stevenson, 22. Neither has returned to the sport since their ban expired in February.
Wrestler Rakhra Jatinder Singh Rakhra, 22, tested positive for anabolic steroids in 2010. The ban expired in February this year and he is believed to have returned to training. As a junior wrestler he was seen as Britain's great wrestling hope at the 2012 Olympics. However he was later beaten in the first round at the World Championships in 2009.
Comeback for Chambers?
Millar divides team mates
Blackpool Tower 'innocent'
Priestly's drugs hurdle
Shot putters refuse test
Rakhra wrestles with return
STORY HIGHLIGHTS
Court rules that Britain's lifetime Olympic ban on drug cheats is wrong
CAS says that BOA's stance incompatible with that of WADA
Ruling opens the door for disgraced athletes Dwain Chambers and David Millar
Sprinter Chambers may now compete in 100 meters alongside Usain Bolt
(CNN) -- The British Olympic Association (BOA) has lost a court ruling that could lead to several high-profile athletes -- previously banned for doping offenses -- competing at London 2012.
The Court for Arbitration in Sport (CAS), a body based in Switzerland that adjudicates on grievances within the sporting world, ruled that the BOA's policy of issuing a lifetime Olympic ban for anyone who fails a drug test was incompatible with the rules set down by the World Anti-Doping Agency (WADA).
"(The BOA's policy) is a doping sanction and is therefore not in compliance with the WADA Code," CAS said in a statement confirming its ruling on Monday.
"CAS confirms the view of WADA ... Therefore, the appeal of BOA is rejected, and the decision of WADA is confirmed."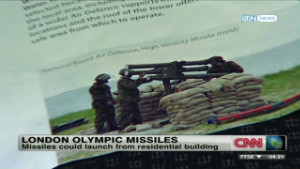 Missiles at London Olympics?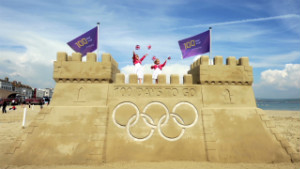 Is the UK ready for the Olympics?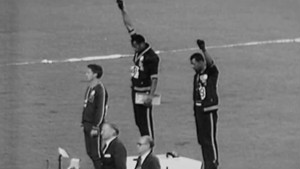 The salute that changed the world
The BOA's stance on drug cheats was far harsher than that of WADA.
The world anti-doping organization's rules only allow for a two-year ban from international competition if an athlete is found guilty of taking performance-enchanting drugs, but the BOA has insisted on banning drug cheats from the Olympics for life.
CNN talks to British sprinter Dwain Chambers
"The BOA is clearly very disappointed," said an unhappy Colin Moynihan, chair of the BOA. "This can be seen as a hollow victory for WADA."
Although Moynihan stressed that the BOC will now change its rules to comply with WADA's code, he also vowed to "lead in a global campaign to see fundamental and far-reaching reform of WADA."
The judgment has opened the door for the likes of sprinter Dwain Chambers and cyclist David Millar to join Team GB ahead of the July 27-August 12 Olympic Games.
Chambers was once the golden boy of British sprinting, with high hopes of emulating Linford Christie in winning an Olympic medal at the 100 meters.
But Chambers, who was working with the disgraced nutritionist Victor Conte, failed a routine drug test for the banned substance THG in 2003 and was banned from competing in the Olympics for life by the BOA.
After abortive attempts at finding a new career in both American football and rugby league, Chambers returned to the track but was seen as a pariah figure, dividing opinions among fellow athletes.
I didn't want to show my face anymore. I thought be brave and carry on or end it
Dwain Chambers
"He (Conte) led me to believe that they (other athletes) had an unfair advantage," he told CNN in 2009 when asked about how his drug taking had begun.
"I did notice the ability to keep on training like a machine. I wasn't tired. Although I ran a tenth of a second quicker, in my eyes, what I did on the program I could have done naturally anyway. I don't honestly believe it (THG) helped me in any way, shape or form."
Chambers revealed that Conte had prescribed a cocktail of up to 300 drugs and that, by the time he had gone through the shame of having his medals stripped from him, he had contemplated suicide.
"I thought about it," he said. "I was never bold enough to do it. I was embarrassed. I didn't want to show my face anymore .... I thought be brave and carry on or end it."
Millar is another who may now qualify for London 2012. Considered by many within the sport to be one of the finest road cyclists Britain has ever produced, Millar was found guilty in 2004 of using the banned substance EPO.
He was handed a two-year ban but has come back strongly, captaining Team GB to gold in last year's UCI Road World Championships.
"I am a professional cyclist, and Olympic athlete, a Tour de France star, a world champion -- and a drugs cheat," Millar wrote in his award-winning autobiography "Racing Through The Dark," before admitting: "And I want to start again."
This can be seen as a hollow victory for WADA
Colin Moynihan, chair of the BOA
While both men have yet to qualify for either of their disciplines, the BOA confirmed that they would now be eligible for London 2012 if they make the grade.
"Athletes such as Millar and Chambers will be eligible for formal selection for Team GB at the Olympic Games as long as they meet that eligibility criteria," said Moynihan.
"They will be treated just the same as any other athlete ... There will be no two-tier team."
However it will be several weeks before it's known if Millar or Chambers, not to mention six other British athletes found guilty of doping offenses in recent years, will be picked for Team GB.
"Our team for the Games is being selected in June and across all disciplines we'll pick the team based on which riders are fit and available, and who we believe have the best chance to deliver medals," said a spokesperson for British Cycling.
"Ahead of that we won't be speculating on who may or may not be selected."