STORY HIGHLIGHTS
Nearly all the GOP primary rivals are now lining up behind Mitt Romney
Gloria Borger says their contortions are agonizing to watch
She says people who lambasted Romney are now claiming he's their choice
Borger: Conservatives still doubt he can win, though many won't say it now
Editor's note: Gloria Borger is CNN's chief political analyst, appearing regularly on shows such as "AC360˚", "The Situation Room," "John King, USA" and "State of the Union."
(CNN) -- As the saying goes about political parties and their candidates: Democrats fall in love and Republicans fall in line.
And that's exactly what Republicans are doing, or trying to do.
But after this combative primary season, watching Mitt Romney's former GOP rivals struggle with ways to endorse their onetime nemesis is painful. It's like they're trying to find ways to snuggle with Darth Vader. At the very least, the contortions are a tad awkward and unseemly. And in the real world (as opposed to the political world), the result is completely unbelievable.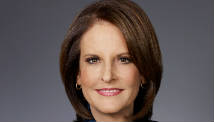 Gloria Borger
It's also a perfect example of why voters don't trust politicians.
Consider this: Newt Gingrich finally announced his support of Mitt Romney this week. Yet in his obvious struggle to find the right words to embrace a man he once called a liar, Gingrich came up with this tortured equation: "I am asked sometimes is Mitt Romney conservative enough? And my answer is simple — compared to Barack Obama? This is not a choice between Mitt Romney and Ronald Reagan. This is a choice between Mitt Romney and the most radical leftist president in American history."
Not exactly effusive, but certainly supportive, at least compared to these Gingrich words about Romney last winter: "Why should we expect him to level about anything if he is president?" Or the time he called Romney "the most anti-immigrant candidate." Or, at a CNN debate, when he helpfully pointed out that "I don't know of any president who has had a Swiss bank account."
Well, never mind.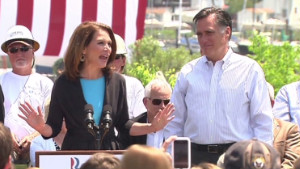 Bachmann throws support behind Romney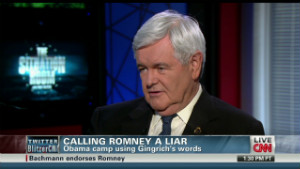 Gingrich calling Romney a liar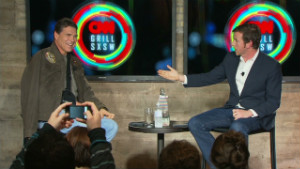 CNN at SXSW: Perry's advice for Romney
Ditto for Michele Bachmann. Granted, she dropped out in January and waited a long time to endorse -- until Romney was the last man standing. And she had him standing right beside her as she finally gave the nod, describing Romney as "the last chance we have to keep America ... from going over the cliff."
But wait. Is that really what Bachmann believes? As ABC's Jonathan Karl points out, Bachmann told him before the Iowa caucuses that "He (Romney) cannot beat Obama. It's not going to happen." The reason: Romney's Massachusetts health care plan, which she called "the blueprint for Obamacare."
That's exactly what Rick Santorum had been saying throughout the campaign. He's meeting with Romney Friday, but cautions against expectations of an endorsement. It will come, but probably not until Santorum extracts some policy concessions, such as a promise that Romney will never support health care mandates, according to one Santorum source. And it will be hard for Santorum to cozy up to the man whom he said would "give the issue of health care away in this election. It is too foundational for us to win the election."
Follow @CNNOpinion on Twitter
Of course, this is not the first time the vanquished have endorsed their previous opponents. (See: Hillary Clinton and Barack Obama. Also see: John McCain endorsing Mitt Romney circa 2012.) But this primary was so divisive — and so personal — the endorsements seem that much more hollow. There's a very good reason: They are.
Conservatives still have a hard time believing Mitt Romney can beat President Obama. They may be wrong, but it's what they really believe even if many of them won't say it anymore.
And one more thing: Now that all these Republicans are getting in line to endorse Romney, it only serves as a reminder that they didn't endorse him before he had become the presumptive nominee. I mean, what was Rudy Giuliani waiting for? Come to think of it, maybe distance.
After all, America's mayor took to America's airwaves to declare that Gingrich was "the most electable Republican" in December. That was when he also told MSNBC, referring to Romney, that "I've never seen a guy ... change his position on so many things so fast, on a dime."
In the same interview, Giuliani asked a rhetorical question about how President Obama might handle Romney. His prediction: Obama would say "This is a man without a core ... I think that is a great vulnerability."
As it turns out, there's plenty of that to go around.
Join us at Facebook/CNNOpinion
The opinions expressed in this commentary are solely those of Gloria Borger.