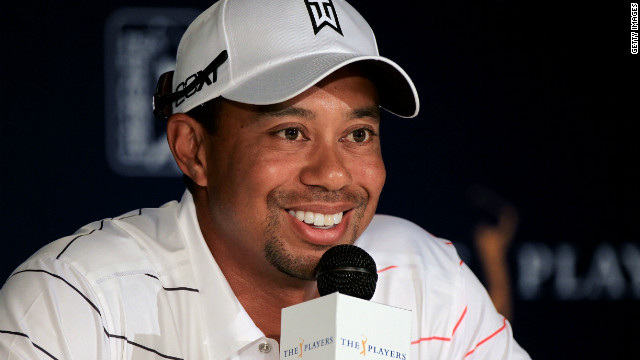 Tiger Woods had to defend himself at a press conference ahead of this week's $9.5 million Players Championship at TPC Sawgrass in Ponte Vedra Beach, Florida.
Woods missed the halfway cut at his last tournament, the Wells Fargo Championship at Quail Hollow, which was won by Rickie Fowler.
Quail Hollow was Woods' first outing since finishing 40th at the Masters, where he was watched by his mother Kultida (left) and Phil Knight, co-founder of one of his main sponsors, Nike.
Woods with rock star Jon Bon Jovi, who performed at Tiger Jam 2012 on April 28. The event raised almost $1 million for Woods' charity foundation.
Question time
Hollow feeling
Support group
Good cause
STORY HIGHLIGHTS
Tiger Woods is struggling for form ahead of this week's Players Championship
Former world No. 1 missed the cut at Quail Hollow on return to PGA Tour
He says the changes he is making to his swing will take time to bear fruit
Woods will play alongside Quail Hollow victor Rickie Fowler at TPC Sawgrass
(CNN) -- When Tiger Woods won the Players Championship for the first and only time, he was at the peak of his powers.
In 2001, the tournament known as golf's unofficial "fifth major" was held the week before the Masters -- and Woods won both events as he became the only modern-day player to hold all four major crowns at the same time, albeit not in a calendar year.
This week, at the age of 36 and struggling to rediscover his best form, the American will again line up at TPC Sawgrass -- but without the help of the man who helped him become the dominant force he was: coach Butch Harmon.
Already he has had to fend off questions about his painfully long process of swing changes, and a disappointing showing at Augusta last month and then again at Quail Hollow last week, where he missed the halfway cut.
Hopes had been raised by his pre-Masters victory at Bay Hill, his first on the PGA Tour in more than two years, but since then his work with current coach Sean Foley has been questioned by former players such as Nick Faldo and Brandel Chamblee, both now TV pundits.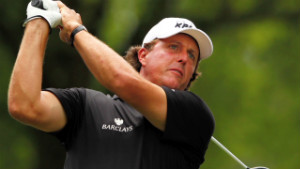 'Lefty' to enter golf's Hall of Fame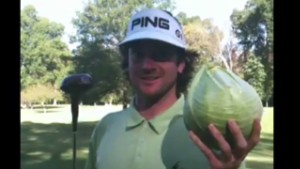 Wacky world of Bubba Watson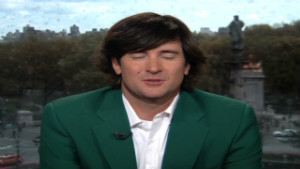 Bubba Watson: 'It's a whirlwind'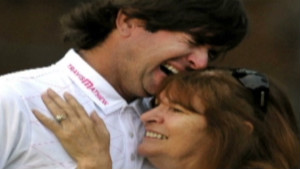 Bubba Watson talks faith and family
Chamblee offered: "He needs to fire Sean, call Butch. He's literally lost the art of the game, and I think Butch could help him."
Faldo, who unlike Chamblee can call himself a major champion -- six times over -- is troubled by Woods' apparent lack of confidence.
"He just doesn't have the self-belief, the self-confidence that he obviously had, the Tiger of old -- simple as that," the Englishman said.
Woods, for his part, insists that his work in progress is similar to previous frustrating periods rebuilding his swing with Harmon and then Hank Haney -- and he rebounded from those in a stellar career featuring 14 major titles and more than 80 professional victories.
"I went for probably almost two years without doing much with Butch before it kicked in, and about a year and a half with Hank," he told reporters ahead of Thursday's opening round.
"With Sean it's been almost two years. But I've been hurt for a majority of that, so I haven't been able to put in the time. In essence, it takes time.
"The fruits have been pretty good on the back side of it, and I think so far I've shown some nice consistency, and I'm still working. I just haven't had the time because obviously the injuries I've had."
Woods did admit that he might be thinking too much about his game, rather than just playing.
"Certainly it is (like that) when you're making changes," he said. "I've done this before. I've been through this. I went through those periods where I wasn't quite where I wanted to be. I had some pretty good runs after that, and this is no different.
"It takes a little bit of time, and I keep building, and things eventually come around to where they feel natural and efficient. I think that's probably the most important word, is that you get out there and you feel efficient in what you're doing."
Woods' recent performances have highlighted another part of his game that needs work: his putting -- having needed 33 in the second round at Quail Hollow, and also struggling in finishing 40th at Augusta.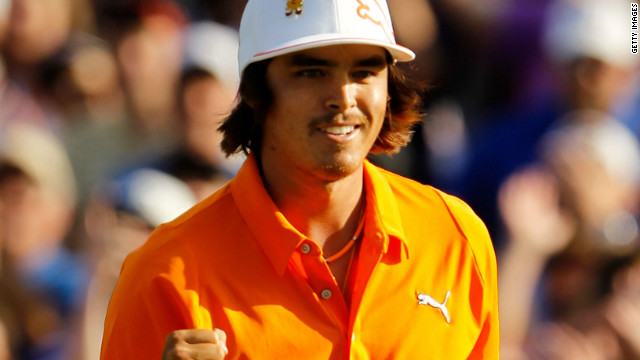 Rickie Fowler, one of golf's most colorful characters, celebrates his first PGA Tour title at Quail Hollow, where he won in a playoff against 2010 champion Rory McIlroy and D.A. Points.
Fowler holds the Wells Fargo Championship trophy alongside his mother Lynne (letf) and girlfriend Alexandra Brown.
The 23-year-old wished his close friend Bubba Watson had been there to help celebrate. Fowler was on the green when Watson won his first major at the Masters in April, but the left-hander has played only one tournament since then as he is spending time with his newly-adopted son.
McIlroy (left) won at Quail Hollow in 2010 for his first PGA Tour victory, but lost out to Fowler in the rookie of the year award.
They played together for the first two rounds at last year's Masters, where McIlroy suffered a final-day collapse before winning his first major at the U.S. Open two months later.
They were paired again at the next major, the British Open at Royal St. George's -- where Fowler tied for fifth and McIlroy was 25th.
The duo's rivalry goes back to their amateur days, with Fowler helping the U.S. to beat Great Britain and Ireland in the 2007 Walker Cup on McIlroy's home soil at the Royal County Down Golf Club.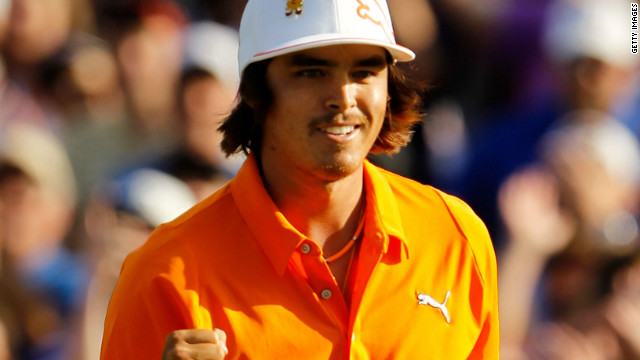 Fowler's first PGA Tour title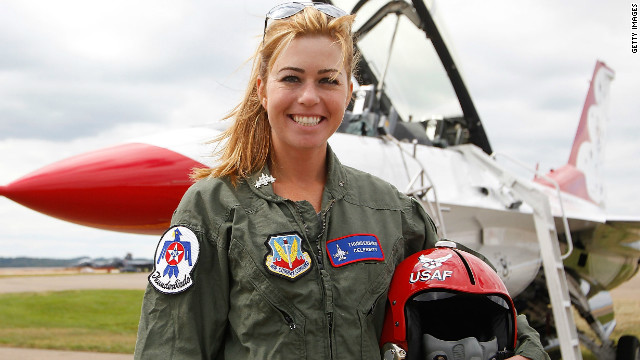 She is one of the best female golfers in the world and has one major title to her name, now Paula Creamer is keen to help the families of U.S. soldiers, being a military kid herself.
In 2010, just a couple of months after winning the U.S. Open, Creamer flew in an F-16 fighter jet with Kristin Hubbard of the U.S. Air Force Thunderbirds at the Air Force Reserve Base in Pittsburgh, Pennsylvania.
Creamer celebrates her 2010 U.S. Open win with her parents, Paul and Karen. Her dad was a Navy pilot for 22 years and will help in her new project to support the wives and families of soliders.
Creamer's favorite color is pink and she can often be seen sporting a U.S. flag on her shirt. She wore a pin on her lapel the entire time her cousin was on a tour of duty in Iraq.
Creamer also helps young kids develop their golfing skills through her foundation. She is pictured here with Ana Claudia Rodriguez from Mexico, and constantly offers the 11-year-old advice and support.
Creamer's fondness for her favorite color has earned her the moniker of "The Pink Panther."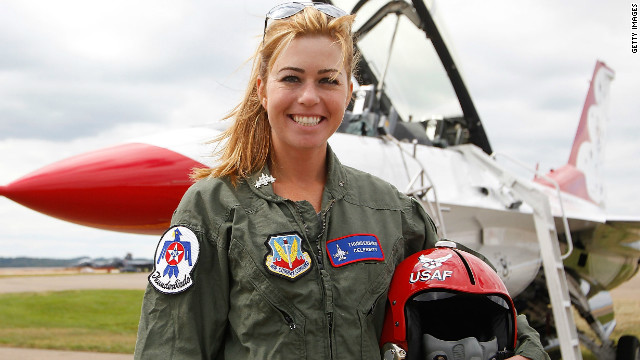 Creamer's salute to U.S soldiers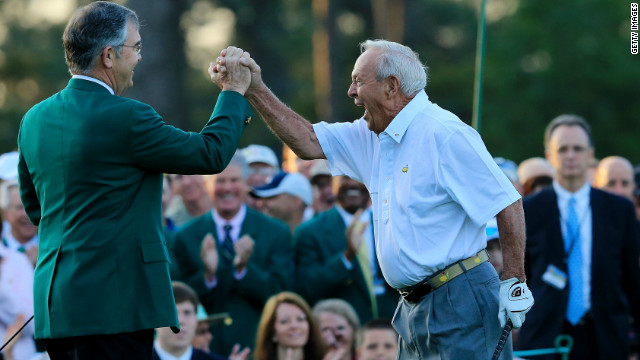 Arnold Palmer, right, celebrates with Augusta National president Billy Payne after launching the 2012 Masters with a ceremonial tee shot 50 years after his "Annus Mirabilis." Palmer was joined by fellow golf legends Jack Nicklaus and Gary Player in making the honorary drives down the fairway.
Palmer was the most recognizable sportsman of his generation and he would be followed by legions of fans who were known as "Arnie's Army." His greatest year was 1962, when he won the Masters and the British Open, as well as topping both the PGA Tour money and scoring lists.
Nobody has won more major tournaments than Nicklaus, with Tiger Woods the only player threatening to match the Golden Bear's record of 18 major titles. His greatest year was 1972, when he won both the Masters and U.S. Opens, before narrowly losing to Lee Trevino in the British Open.
Golf has been defined by several key players in the past 100 years or so, starting with Harry Vardon -- often referred to as "Mr. Golf." In 1900 the sport's first genuine legend added the U.S. Open title to the three British Opens he had already won. His total of six British Opens is a record that stands to this day.
Only Nicklaus and Woods have won more majors than Walter Hagen. His tally of 11 includes two in 1924, and the New Yorker is widely acknowledged as being the first player to earn $1 million. He was also a key figure as professional golfers became accepted in the amateur era.
Bobby Jones was a remarkable character. A lawyer by trade, he was the leading amateur of his generation and would regularly beat the top professionals. In 1930 he won both the British Open and U.S. Open, as well as their amateur equivalents, for a grand slam that was never repeated. He retired aged just 28, but later founded Augusta National.
Byron Nelson's golden era was during World War II but in its final year the Texan went on a winning run that has never been repeated. In 1945, he won 18 out of 35 tournaments, including an incredible 11 in a row. Only Woods can better Nelson's record of 113 consecutive cuts made.
Nobody has won all four majors in the same year, but Ben Hogan went close. In 1953, Hogan won the Masters, British Open and U.S. Open but could not compete in the U.S.PGA, which was a matchplay event at the time, because it clashed with the UK major. In 1949, he had nearly died in a car accident.
Nobody plays modern links golf like Tom Watson. Five-times a British Open champion, Watson nearly joined Vardon on six wins in 2009 when, at the age of 59, he missed out in a heartbreaking playoff. In 1982 he was at his height, winning both the British and U.S. Opens.
Nick Faldo won five majors in five years between 1987 and 1992, as well as finishing second in two others. His greatest year was 1990, with victories in both the Masters and British Open -- the latter by a dominant six strokes -- as well as being named player of the year on both the European and PGA Tours.
To many, Woods is the greatest player the world has seen. He had already won two of his 14 majors prior to 2000 but the new millennium saw him play golf from another planet. Aged 25, the American won three of the four majors and then the 2001 Masters to become the first man to hold all four titles at once.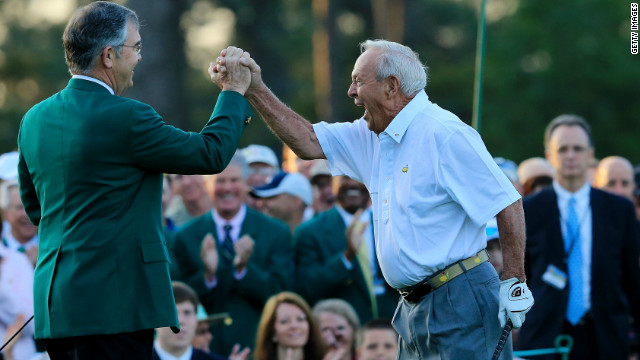 Greatest golfers' greatest years
"Absolutely. I'm not quite 100% comfortable with it. I've had to make some tweaks and some little bit of changes," he said.
"Augusta was nice to have happen, actually, in the big scheme of things. Just like it was at Dubai a couple of years ago when I couldn't cut the golf ball. I felt like I could have won that golf tournament, but not being able to cut it cost me eight or nine shots that week.
"Augusta was one of those things where it was just pretty glaring, some of the things I needed to work on. So get back to work and try and get ready for this week."
Woods will be in a high-profile grouping on Thursday and Friday as he lines up alongside FedEx Cup series leader Hunter Mahan and another "Golf Boy" in Rickie Fowler, who won his first PGA Tour title at Quail Hollow last weekend.
Rory McIlroy, who returned to world No. 1 by reaching the playoff on Sunday, will partner Steve Stricker and another veteran American, Phil Mickelson -- who was inducted into golf's Hall of Fame on Monday and was champion at Ponte Vedra Beach in 2007.
Luke Donald, who the lost the top ranking after skipping Quail Hollow, will play alongside fellow former No. 1 Lee Westwood and 2011 FedEx Cup champion Bill Haas in the $9.5 million Florida tournament.
Masters champion Bubba Watson has decided to stay home with his wife and newly-adopted baby son.