Egyptians abroad start voting in presidential election
May 22, 2012 -- Updated 2323 GMT (0723 HKT)
STORY HIGHLIGHTS
Voters have until May 17 to cast their ballots at the nearest consulate or embassy
About a dozen candidates are running in the presidential elections
Voting will be held in the country on May 23 and May 24
(CNN) -- Egyptians living abroad began voting at diplomatic missions worldwide Friday in what is considered the nation's first free and fair presidential election in modern history.
Voters in 166 nations have until May 17 to cast their ballots at the nearest consulate or embassy, according to the country's election committee.
There are 586,914 Egyptians living abroad eligible to participate in the elections, said Ahmed Ragheb, the deputy foreign minister.
About half of them live in Saudi Arabia, followed by Kuwait, the United Arab Emirates, Qatar, the United States and Canada.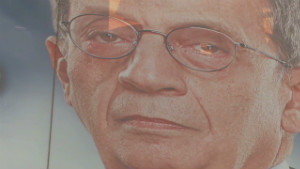 Egypt's historic presidential debate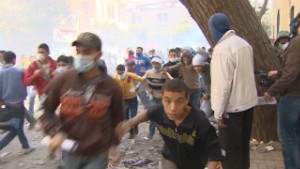 After 'Arab Spring', what now for Egypt?
Some consulates are using new technology to match registered voters' information.
"We are using barcodes on national identification cards to match up with lists we have," the Egyptian ambassador to the United States, Sameh Shokri, said in a statement to Egyptian media.
Twelve candidates are running in the presidential election, for which voting in Egypt will be held on May 23 and May 24. One candidate, who was officially listed, recently withdrew from the race.
This week, two of the main candidates met in a debate the first time in the country's history.
Moderate Abdelmonen Abol Fotoh and former Arab League chief Amre Moussa faced off, keeping millions nationwide glued to their TV screens for more than three hours.
"It was really exciting to see the debate. It only confirmed my thoughts that Amre Moussa is the one to vote for," said Ahmed Tayyeb, an Egyptian living in Atlanta.
Others wondered whether the former foreign affairs' minister is too close to the past regime.
"But he is associated with the Mubarak regime!" said Salim Karama, a supporter of Abol Fotoh who was watching the debate with Tayyeb late Thursday. "We need someone to unify Egyptians after so much division."
Protests erupted in Cairo earlier this month amid a backdrop of frustration about the pace of reform since Hosni Mubarak was ousted as president last year. There is concern that Egypt's military leadership is delaying the transition to civilian rule. More than a dozen people were killed in clashes between protesters and security forces in Cairo's central Abbasiya district, prompting authorities to impose an overnight curfew in an effort to restore order. An official military source announced Friday that the curfew would be lifted, state media reported.
If runoff elections are needed, Egyptians living abroad would cast their ballots in a second round of voting between June 3 and June 9, according to the election committee.

Today's five most popular stories
Part of complete coverage on
June 25, 2012 -- Updated 0140 GMT (0940 HKT)

The Muslim Brotherhood's Mohamed Morsi is Egypt's first Islamist head of state. What direction will he steer the country?
June 24, 2012 -- Updated 1509 GMT (2309 HKT)

CNN's Christiane Amanpour and Ben Wedeman comment on the significance of the Egyptian presidential election.
June 25, 2012 -- Updated 0933 GMT (1733 HKT)

The Muslim Brotherhood is a religious and political group founded on the belief that Islam is not simply a religion, but a way of life.

Visit CNN Arabic for the latest news on developments in the Egyptian presidential elections, in Arabic.
June 24, 2012 -- Updated 1634 GMT (0034 HKT)

CNN's Dan Rivers speaks to a disappointed supporter of defeated Egyptian presidential candidate Ahmed Shafik.

Already 2012 has seen a continuation of the violence experienced the previous year as protests swept the Arab world.
June 7, 2012 -- Updated 2333 GMT (0733 HKT)

CNN's Ben Wedeman reports on a disillusioned, diminutive street fighter in the Egyptian revolution.
June 7, 2012 -- Updated 1403 GMT (2203 HKT)

The revolution forced equality but no system is in place to support it, researcher says.
June 6, 2012 -- Updated 1535 GMT (2335 HKT)

In 2011 young Egyptians marched for charge. Now the nation's new leaders must tackle the nation's education.