Coca-Cola sets sight on Myanmar
June 15, 2012 -- Updated 0524 GMT (1324 HKT)
STORY HIGHLIGHTS
Coca-Cola announced plans to do business in Myanmar
Myanmar is only one of three countries in the world without Coca-Cola
U.S., European Union and others are easing sanctions
(CNN) -- Coca-Cola could be coming to Myanmar soon.
The world's largest beverage company has announced plans to return to the country for the first time in 60 years. Coke has applied for a general license to begin conducting business there, the company stated in a press release.
Myanmar, the once reclusive nation, is one of three countries in the world where Coca-Cola does not do business, according to the company. It does not have a presence in Cuba and North Korea.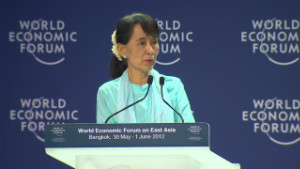 Suu Kyi asks people to invest in Myanmar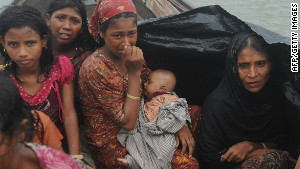 Sectarian violence testing Myanmar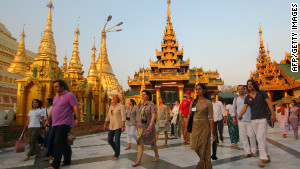 Myanmar: Open for business and tourism
Myanmar's government is opening up to international investors as it undergoes a series of reforms.
The United States, the European Union and others are easing sanctions, allowing their citizens and businesses to directly invest in Myanmar after the ruling junta returned to civilian rule and allowed free elections. A recent oil and gas conference was held in the city of Yangon to attract potential investors from around the world.
Nobel laureate Aung San Suu Kyi, the democracy advocate who had been under house arrest for nearly two decades, recently won a seat in the country's legislature. This week, she traveled to Europe for the first time since her detainment to accept the Nobel Peace Prize she was awarded in 1991.
Still, challenges lie ahead for Myanmar. The country's western state has been rocked recently by ethnic violence that prompted a state of emergency.
Coca-Cola, which sells sodas, bottled water, sports drinks as well as juices, described its investments in Myanmar as "significant" over the next three to five years. Initially, the products would be shipped into neighboring countries while local business ties are established. The company's international strategy is to operate as a local business in every market, with selling, distributing and manufacturing taking place locally, Coca-Cola stated in a release.
The company's charity arm also pledged a $3 million grant for women's economic programs in the country.

Today's five most popular stories
Part of complete coverage on
June 15, 2012 -- Updated 1213 GMT (2013 HKT)

Aung San Suu Kyi's rise to Myanmar's parliament caps a remarkable turn around for the pro-democracy campaigner, who was kept under house arrest for 15 years.
June 2, 2012 -- Updated 1858 GMT (0258 HKT)

Aung Sun Suu Kyi tells WEF delegates in Thailand some healthy skepticism is needed when it comes to the country's recent reforms.
May 31, 2012 -- Updated 0028 GMT (0828 HKT)

By the time we arrived, a couple of hours before Suu Kyi was due, the streets were already thick with thousands of Burmese waiting to see her.
April 2, 2012 -- Updated 0845 GMT (1645 HKT)

Two years ago, Myanmar's leaders were doing all they could to silence Aung San Suu Kyi. Now they're poised to welcome her into parliament.

From a bloodless coup in 1962 to Aung San Suu Kyi's win in 2012 elections, explore CNN's timeline of recent events in Myanmar.
April 13, 2012 -- Updated 2256 GMT (0656 HKT)

British Prime Minister David Cameron became the first western leader in decades to visit Myanmar, where he met pro-democracy leader Aung San Suu Kyi.
April 23, 2012 -- Updated 0923 GMT (1723 HKT)

Will the easing of sanctions lead to Myanmar's economic renewal? CNN's Paula Hancocks reports.
April 1, 2012 -- Updated 0824 GMT (1624 HKT)

If Sunday's by-election in Myanmar is deemed to be free and fair, it will cap off a startling about-turn by the former military men currently running the country.
March 29, 2012 -- Updated 1816 GMT (0216 HKT)

Five years after a brutal crackdown in Myanmar, CNN's Paula Hancocks asks monks if they trust the current changes.
March 31, 2012 -- Updated 2323 GMT (0723 HKT)

Paula Hancocks describes the rush to do business in Myanmar, as the country transforms it's economy.
December 6, 2011 -- Updated 0643 GMT (1443 HKT)

While Hillary Clinton's historic visit to Myanmar might well unnerve China, analysts believe the relationship between the two Asian neighbors remains strong.