On the front line of climate change: Five cities battling floods, heat and storms
updated 1:46 PM EDT, Fri June 15, 2012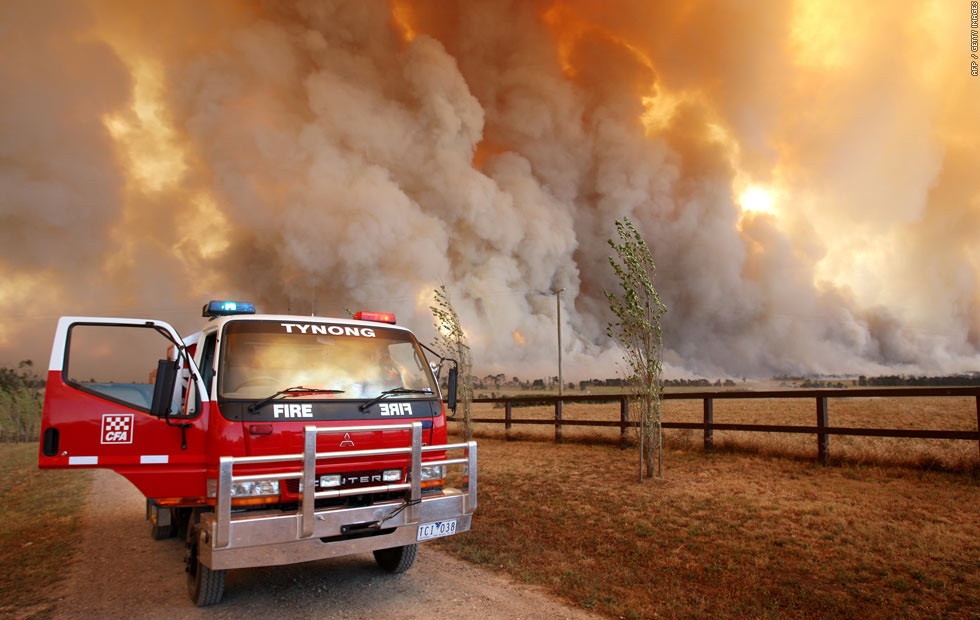 Melbourne:
Burning Up
In February 2009, Melbourne endured its hottest day on record. Temperatures soared to over 115F (46C). One hundred and seventy three people were killed in the fires that burned across the state of Victoria, dubbed the Black Saturday bushfires.
City stats

CITY
POPULATION
3.71 million

GROSS DOMESTIC
PRODUCT
$135 billion

GREENHOUSE GAS
EMISSIONS/CAPITA
25.8 METRIC TONNES (EST)

EXTREME WEATHER
THREAT
HEATWAVES
Source: World Bank and CDP Cities
Warm spells increasing

Warm spell: Four or more consecutive days when daily maximum temperature within 10% of seasonal high.
Source: Australian Government Bureau of Meteorology
---
Bushfires rage amid prolonged heat and drought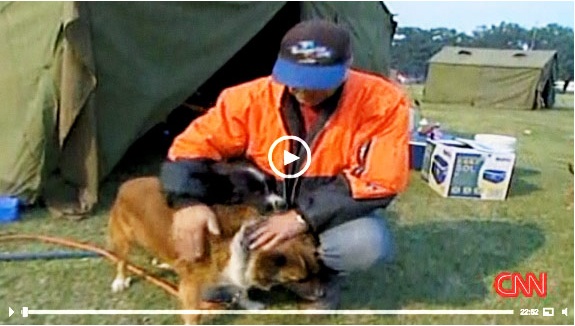 In the weeks leading up to the 2009 fires, high temperatures and low rainfall created tinderbox conditions in large parts of the state of Victoria and Melbourne was still in the grip of a drought that would last nearly 10 years, from 2001 until late 2010.

Melbourne's Climate Adaptation Strategy anticipates that by 2030 the city will be experiencing much warmer temperatures and heatwaves, intense storms and flash flooding, albeit lower overall rainfall. By 2070, it expects the average annual temperature to increase by 4.7 degrees Fahrenheit (2.6 degrees Celsius), while days above 86F (30C) could double.
---
Tornado, hail as storms lash Melbourne
Despite a decrease in average yearly rainfall, Melbourne reports that it has experienced an overall rise in the frequency of intense showers and floods.
---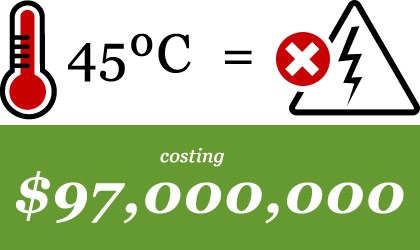 Multi-million-dollar
heat wave
When temperatures hit 113 degrees Fahrenheit (45 degrees Celsius) in 2009, electricity cables stopped working, cutting off power to half a million homes.

It drove the cost of the heatwave up to more than $97 million (AUS$100 million), according to the Victorian Employers Chamber of Commerce and Industry.
---
---
Melbourne fights back
Excessive heat exposure has contributed to more deaths than hurricanes, lightning, tornados, floods and earthquakes combined, according to government reports. After almost a decade of droughts, high temperatures and water restrictions -- Melbourne is facing the loss of one of its best defences against the heat: Its trees. From storm water capture systems to aggressive green-space expansion, a myriad of problems requires a novel set of solutions.
---