On the front line of climate change: Five cities battling floods, heat and storms
updated 1:45 PM EDT, Fri June 15, 2012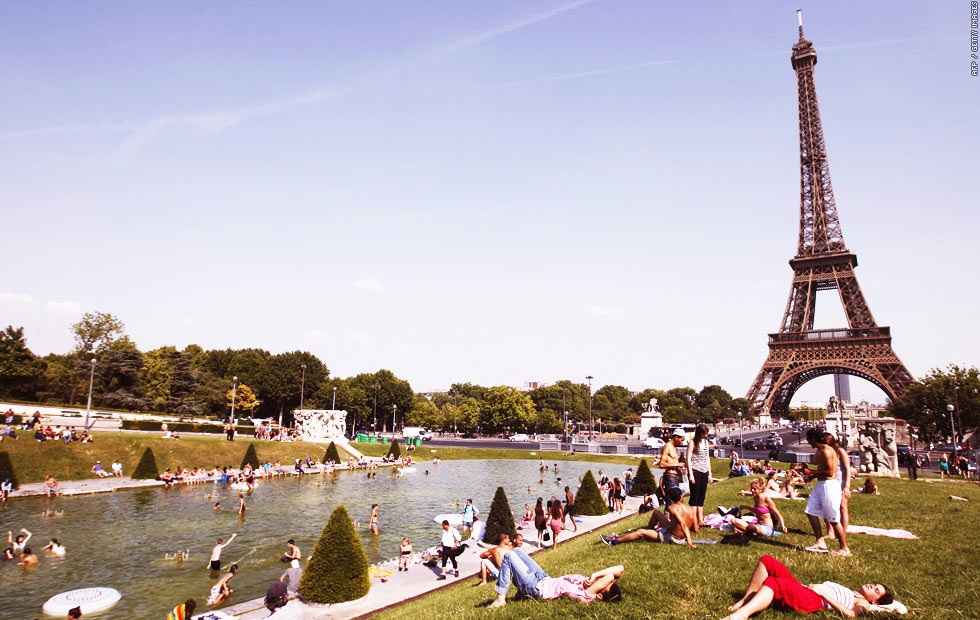 Paris:
Deadly heat
During the 2003 Paris heat wave, the temperature hovered around 104F (40C) for seven consecutive days. While many took advantage of the hot spell, some 5,700 people died, many of them elderly.
City stats

CITY
POPULATION
9.89 million

GROSS DOMESTIC
PRODUCT
$460 billion

GREENHOUSE GAS
EMISSIONS/CAPITA
5.2 METRIC TONS (EST)

EXTREME WEATHER
THREAT
HEATWAVES
Hot days increasing

Source: Météo-France : Livre Vert + EPICEA
Source: World Bank and CDP Cities
---
Death rate soars as heat wave scorches Paris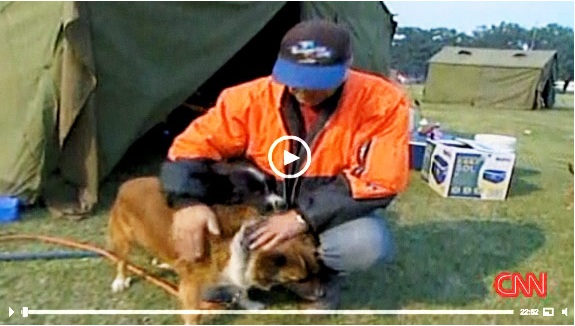 During the August 2003 heat wave, there was a 127% rise in death rates in Paris, according to City Hall. It also found that abnormally high death rates continued after the heat wave ended. This was in part due to increased levels of air pollution trapped by the heat.

The city projects that heat waves will become more frequent and more intense during the 21st century, in the 2012 CDP Cities report.
---
Urban heat island intensifies heat wave
During the 2003 heat wave, which affected the whole of France, Parisians were three times more vulnerable to heat-related deaths than people in the rest of the country.
---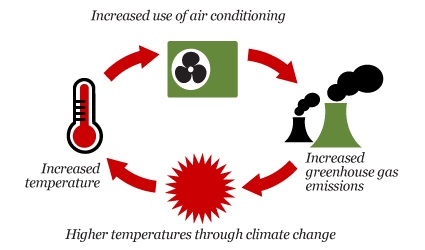 The vicious cycle of air conditioning
One indirect upshot of the 2003 heatwave was a surge in the use of air-conditioning units. But they cool buildings at the expense of considerable greenhouse gas emissions. The effect on the environment of the flourinated gases in air-conditioner cooling units can be much greater than that of carbon dioxide. What's more, ADEME, the French agency for environment and energy management, estimates that as much as 10% of those fluids are lost through leaks.
---
'We have a plan'

In the future, the climate of Paris will be more like that of a city in southern Spain -- like Cordoba ... (So) for the first time we are creating a complete adaptation strategy, beginning with a very important survey studying our weaknesses and strengths against climate change. 



Yann Francoise, Head of Energy and Climate Change, City of Paris
---
Urban forests and city farms:
Paris adapts to the heat
The number of deaths during the 2003 heat wave was a source of great controversy in France. Paris has since invested heavily in social measures to protect vulnerable citizens from unexpected spells of extremely hot weather. In addition, France's first city is planting thousands of trees, creating green rooftops, new parks and city farms to fix carbon and help keep the city cool.