Instagram wants photos to be seen beyond '10-hour' window
STORY HIGHLIGHTS
"We're going to see Instagram evolve in really interesting ways," co-founder says
CEO Kevin Systrom said Instagram will introduce "channels" to organize data flow
Instagram hopes to curate older content and become more timeless
Facebook acquired Instagram, a mobile photo-sharing app, for $1 billion in April
London (CNN) -- Instagram is hoping to extract more value from photos uploaded in the past, co-founder Kevin Systrom said Tuesday.
Systrom, making one of his first public appearances since Facebook acquired his photo-sharing app in April for $1 billion, said he wants to expand the software to go beyond the "10-hour" time frame viewed by most users.
"We're still really hard at work on our product ideas," he told attendees at Le Web London -- an offshoot of Europe's biggest internet conference, usually held each December in Paris. "We're going to see Instagram evolve in really interesting ways, and I'm really excited about it."
With the Facebook deal still under financial scrutiny in the United States, Systrom gave few other details about what changes its 50 million users can expect.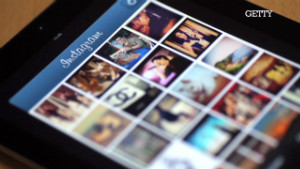 Instagram: Future of mobile photography?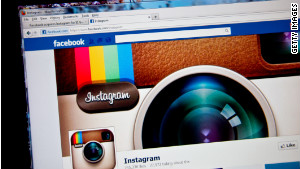 Three reasons Facebook bought Instagram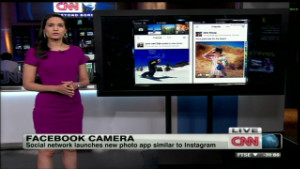 Instagram or Facebook Camera?
Seven tech-behavior faults that aren't so bad
Systrom said Instagram's success lay in its ability to help people communicate visually and express themselves to a wider audience in new, creative ways. "If it's an honest, genuine photo, it will go far," he said.
But he admitted there was considerable room for improvement. He said the company plans to introduce "channels" to organize the flow of images and help users find the best ones.
Instagram's passionate users wary of Facebook takeover
"I think we need to do a better job of creating these channels and silos that allow people to learn new things about the world," he said. "We have the content -- it's about exploring it."
To escape the sense that Instagram's feed is merely a snapshot of the past few hours, Systrom said his developers are working to find better ways to curate older content.
"We are trying really hard to take all the data that you've put into Instagram and let you see into the past," he said.
Systrom appeared alongside celebrity chef and British TV personality Jamie Oliver, an avid Instagram user. Oliver, who has led healthy-eating campaigns in the United Kingdom and the United States, spoke about the democratizing power of the Web, but was more blunt in his assessment of what images attracted the widest circulation: "boobs, pretty girls and dogs."
Systrom offered his own inspiration to other startup companies looking to follow in his footsteps.
"Entrepreneurs need to focus on solving problems," he said. "If you try to solve big problems, there will always be funding."

Today's five most popular stories
Part of complete coverage on
LeWeb'12 London
June 22, 2012 -- Updated 1720 GMT (0120 HKT)

LeWeb is an event that champions the next stage in our online evolution and yet there seems to be very little African presence.
June 19, 2012 -- Updated 1039 GMT (1839 HKT)

As tech meet LeWeb'12 opens in London, Andrew Keen warns how shifts in the digital world will impact our lives.
June 20, 2012 -- Updated 0932 GMT (1732 HKT)

CNN is with the web's top tech gurus and innovators at this week's LeWeb'12 gathering in London.
June 20, 2012 -- Updated 1637 GMT (0037 HKT)

Alec Ross, senior advisor for innovation to Secretary of State Hillary Clinton, breaks down the implications of connective technologies.
June 19, 2012 -- Updated 1000 GMT (1800 HKT)

Paul Davison, founder of Highlight, says we need to adapt to society-changing tech, despite our fears, and learn to embrace the future.
June 19, 2012 -- Updated 1500 GMT (2300 HKT)

Social networks continue to creep into workplaces, says Sandy Carter, but this new shift is also causing ripples in the business world.
June 20, 2012 -- Updated 1058 GMT (1858 HKT)

CEO Kevin Systrom explains what the mobile photo-sharing app has planned for the future.
June 20, 2012 -- Updated 0841 GMT (1641 HKT)

Relive all the action from day of the LeWeb conference in London looking at potential of future tech like predictive products.
July 30, 2012 -- Updated 1635 GMT (0035 HKT)

Renaud Laplanche, CEO of Lending Club, explains why new money models are shaping up business.

See what speakers and attendees at Europe's biggest tech conference are saying about how innovation will change your world.
June 18, 2012 -- Updated 1646 GMT (0046 HKT)

Jason Falls says that the rise of "faster than real time" tech may make government intervention inevitable -- and that's never a good idea.