Uganda bans 38 agencies it says are promoting gay rights
June 21, 2012 -- Updated 1256 GMT (2056 HKT)
STORY HIGHLIGHTS
The ban comes in the wake of a police raid on a gay rights activists' meeting
The ethics minister says the organizations were "pretending to work" in human rights
Homosexuality is illegal in Uganda, as it is in many other African countries
Nairobi, Kenya (CNN) -- The Ugandan government said Wednesday it will ban at least 38 nongovernmental agencies it says are promoting gay rights and recruiting children into homosexuality.
"We have investigated them thoroughly and we have found their sponsors," said Ethics Minister Simon Lokodo. "We will ask them to step aside and stop pretending to work in human rights."
"Some NGOs, under the pretext of providing social services, are receiving funds to promote homosexuality," he said.
The organizations -- both international and local -- will lose their registrations and no longer be able to operate in Uganda. He did not name the groups on the list.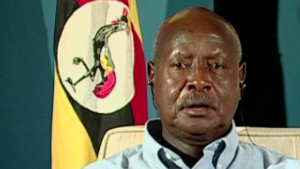 Why is Uganda attacking homosexuality?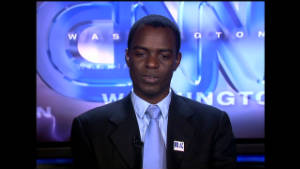 Uganda gay rights
"The sooner they are phased out, the better," he said.
Homosexuality is illegal in Uganda, as it is in many African countries, and legislation is pending in parliament that could bring even harsher penalties for gays.
At one point the bill included life imprisonment and even the death penalty. That provision was dropped, under intense pressure from donor countries, but several Ugandan politicians still plan to push it through parliament.
"We are resolutely opposed to the bill," said U.S. State Department spokeswoman Victoria Nuland on Tuesday. "We think it's inconsistent with Uganda's international human rights obligations, and this just sets a bad, bad precedent in the neighborhood."
The announcement of the ban comes in the wake of a police raid Monday that disrupted a gay rights activists' workshop in the Ugandan capital, Kampala.
Amnesty International and participating groups called the raid "illegal."
The police detained the participants for several hours, Amnesty said, cordoning off the hotel and questioning more than a dozen people. All were later released without charge.
"This continued harassment and intimidation of human rights activists must stop and the police need to start adhering to the laws they are supposed to protect and enforce," said Michelle Kagari, Amnesty's deputy director for Africa.
A police spokesperson would not comment on the matter.

Part of complete coverage on
African Voices
March 4, 2014 -- Updated 1346 GMT (2146 HKT)

As a child, Biyi Bandele immersed himself in a world of literature. Today he's taken that passion and turned it into a career as a celebrated writer, playwright and now director.
February 26, 2014 -- Updated 1126 GMT (1926 HKT)

Music video and film director Sanaa Hamri shares her story of how she made it from the streets of Tangier to the big film studios in the United States.
February 18, 2014 -- Updated 1449 GMT (2249 HKT)

IBM chief scientist Uyi Stewart is tackling Africa's so-called "brain drain" head on urging African diaspora to return and work on the continent.
February 17, 2014 -- Updated 1016 GMT (1816 HKT)

Kenyan actress Lupita Nyong'o has become a new critics' darling after her breakout role in last year's hit movie "12 Years A Slave."
February 7, 2014 -- Updated 1421 GMT (2221 HKT)

Principal Fannie Sebolela has turned a dilapidated school in South Africa into an institution that is now the pride of the region.
February 7, 2014 -- Updated 1045 GMT (1845 HKT)

A group of young students have taken stereotypes about the continent -- and destroyed them one by one.
January 27, 2014 -- Updated 1449 GMT (2249 HKT)

Beatrice Hamza Bassey is the first African partner at one of the most prestigious law firms in the U.S.
January 17, 2014 -- Updated 0941 GMT (1741 HKT)

Omotola Jalade-Ekeinde is known as the Queen of Nollywood, Nigeria's booming movie industry.
January 10, 2014 -- Updated 1251 GMT (2051 HKT)

'Bicycle Portraits' celebrates the intimate relationship between South Africans and the bikes they depend on.
November 22, 2013 -- Updated 1112 GMT (1912 HKT)

Tanzania has just one children's heart surgeon - and he must contend with crowded hospitals and power cuts during operations.
October 25, 2013 -- Updated 0851 GMT (1651 HKT)

Who are Africa's most exciting new photographers? Here are eight of the best.

Each week African Voices brings you inspiring and compelling profiles of Africans across the continent and around the world.
Today's five most popular stories