Uganda bans 38 agencies it says are promoting gay rights
June 21, 2012 -- Updated 1256 GMT (2056 HKT)
STORY HIGHLIGHTS
The ban comes in the wake of a police raid on a gay rights activists' meeting
The ethics minister says the organizations were "pretending to work" in human rights
Homosexuality is illegal in Uganda, as it is in many other African countries
Nairobi, Kenya (CNN) -- The Ugandan government said Wednesday it will ban at least 38 nongovernmental agencies it says are promoting gay rights and recruiting children into homosexuality.
"We have investigated them thoroughly and we have found their sponsors," said Ethics Minister Simon Lokodo. "We will ask them to step aside and stop pretending to work in human rights."
"Some NGOs, under the pretext of providing social services, are receiving funds to promote homosexuality," he said.
The organizations -- both international and local -- will lose their registrations and no longer be able to operate in Uganda. He did not name the groups on the list.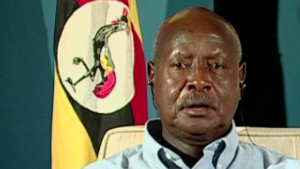 Why is Uganda attacking homosexuality?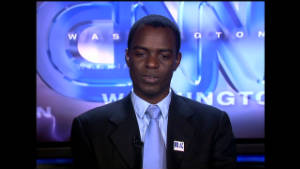 Uganda gay rights
"The sooner they are phased out, the better," he said.
Homosexuality is illegal in Uganda, as it is in many African countries, and legislation is pending in parliament that could bring even harsher penalties for gays.
At one point the bill included life imprisonment and even the death penalty. That provision was dropped, under intense pressure from donor countries, but several Ugandan politicians still plan to push it through parliament.
"We are resolutely opposed to the bill," said U.S. State Department spokeswoman Victoria Nuland on Tuesday. "We think it's inconsistent with Uganda's international human rights obligations, and this just sets a bad, bad precedent in the neighborhood."
The announcement of the ban comes in the wake of a police raid Monday that disrupted a gay rights activists' workshop in the Ugandan capital, Kampala.
Amnesty International and participating groups called the raid "illegal."
The police detained the participants for several hours, Amnesty said, cordoning off the hotel and questioning more than a dozen people. All were later released without charge.
"This continued harassment and intimidation of human rights activists must stop and the police need to start adhering to the laws they are supposed to protect and enforce," said Michelle Kagari, Amnesty's deputy director for Africa.
A police spokesperson would not comment on the matter.

Today's five most popular stories
Part of complete coverage on
African Voices
September 8, 2014 -- Updated 1322 GMT (2122 HKT)

Neurosurgeon Kachinga Sichizya talks about caring for newborns and mothers from underprivileged backgrounds.
September 17, 2014 -- Updated 1508 GMT (2308 HKT)

Mulatu Astake may be the father of a musical genre: Ethio-jazz. But when he talks about the art form, he tends to focus on its scientific merits.
July 7, 2014 -- Updated 1329 GMT (2129 HKT)

Kenya's national football team may not have made it to the World Cup Finals in Brazil -- but one man will be there for his African nation.
September 2, 2014 -- Updated 0953 GMT (1753 HKT)

Kenyan funny man Daniel "Churchill" Ndambuki chooses five emerging comics from the continent to keep an eye on -- they are going to be big!
July 16, 2014 -- Updated 1044 GMT (1844 HKT)

African contemporary art is thriving, says author Chibundu Onuzo.
September 15, 2014 -- Updated 1010 GMT (1810 HKT)

Photographer Ernest Cole made it his life mission to capture the injustice of apartheid in South Africa.
August 19, 2014 -- Updated 1239 GMT (2039 HKT)

Mulenga Kapwepwe has single-handedly created an explosion of arts in Zambia.
September 23, 2014 -- Updated 0936 GMT (1736 HKT)

In the largely male-dominated world of the motorsport, South African superbike racer Janine Davies is an anomaly.
July 21, 2014 -- Updated 1230 GMT (2030 HKT)

From Ghanaian rom-coms to documentaries celebrating 20 years of South African democracy, festival-goers are spoiled for choice at this year's Durban Film Fest.
July 18, 2014 -- Updated 1249 GMT (2049 HKT)

Adrian Steirn and the 21 ICONS team have captured intimate portraits of some of South Africa's most celebrated. Here he reveals the story behind the photographs.
July 24, 2014 -- Updated 0926 GMT (1726 HKT)

Explore a series of artistic street portraits designed to pay tribute to the people of the Sudanese capital.
August 5, 2014 -- Updated 1557 GMT (2357 HKT)

A growing list of popular African authors have been steadily picking up steam --and fans -- across the globe over the last several years.
August 29, 2014 -- Updated 1835 GMT (0235 HKT)

Artist Hendrik Gericke puts a spotlight on iconic musical legends from South Africa in these incredible monochrome illustrations.

Each week African Voices brings you inspiring and compelling profiles of Africans across the continent and around the world.