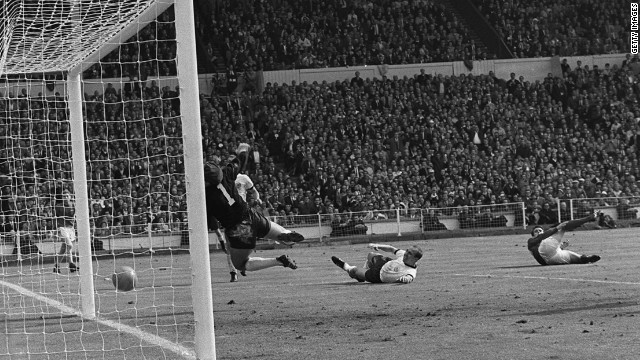 Deciding whether or not a shot has crossed the line has long been an issue in football. Arguably the most famous incident was in the 1966 World Cup final, when England's Geoff Hurst saw his shot in extra-time bounce down off the underside of the West Germany crossbar. A goal was awarded, giving England a 3-2 lead, with the hosts going on to win the match 4-2.
Hurst's goal was awarded after referee Gottfried Dienst consulted Azerbaijan linesman Tofik Bakhramov who judged the ball had bounced beyond the line. Azerbaijan's national stadium is named after folk hero Bakhramov, who even had a statue modelled in his honour.
England have been at the center of some of the most famous goal-line controversies. At the 2010 World Cup, England and Germany met again in the round of 16. With Germany leading 2-1, England's Frank Lampard hit a shot which struck the bar and landed well over the goal line, but no goal was awarded, and Germany won 4-1.
At the Euro 2012 tournament, England were involved in controversy for a third time. Co-hosts Ukraine needed to beat England to advance from the group stage, but fell behind to a Wayne Rooney header. Artim Milevskiy thought his shot had crossed the line before John Terry was able to hook it clear, but once again no goal was given and Ukraine crashed out.
Two months earlier Terry had been involved in another goal-line incident, this time for club team Chelsea. In an FA Cup semifinal with Tottenham Hotspur, Chelsea's Juan Mata hit a shot which was inadvertently blocked by Terry, but a goal was given and Chelsea won 5-1.
Hawkeye ball-tracking technology was first used in tennis in 2006, with players able to challenge calls by umpires and line judges. Each player is allowed three challenges in each set, but they do not lose a challenge if it the technology shows the umpire or line judge made the wrong call.
Other sports have embraced video technology. Cricket uses the Decision Referral System (DRS) to rule on leg before wicket (lbw) calls. Hawkeye ball-tracking software is used to see whether a delivery was in line to strike the stumps before hitting the batsman's leg.
Both rugby codes -- league and union -- use a video referee to rule on whether a try should be awarded. The video referee was first introduced at the rugby league Super League World Nines tournament in 1996 and the "Television Match Official" is widely used in possible point-scoring situations.
A legacy of controversies
Azerbaijan folk hero
History repeated
Ukraine unlucky
A Mata of inches
Hawkeye
Decision Referral System (DRS)
Television Match Official (TMO)
STORY HIGHLIGHTS
Goal-line technology approved for use in football on Thursday
Global governing body FIFA and IFAB unanimously agree on decision
FIFA intends for goal-line technology to be used at December's Club World Cup
Two systems, Hawk-Eye and GoalRef, approved by soccer's lawmakers
(CNN) -- Football's lawmakers have taken the historic step of unanimously approving goal-line technology systems for use in the sport.
World soccer's global governing body FIFA and the International Football Association Board (IFAB) made the announcement following a meeting in Zurich on Thursday.
FIFA intend for goal-line technology to be used at December's Club World Cup in Japan, and if successful it will also be implemented at the 2013 African Cup of Nations and the 2014 World Cup in Brazil.
Two systems, designed by technology companies GoalRef and Hawk-Eye, have been approved after going through two phases of FIFA testing.
UEFA chief opposed to goal-line technology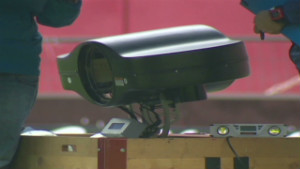 Goal-line technology approved by FIFA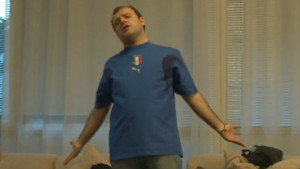 Euro 2012: Goodbye, Adiós and Ciao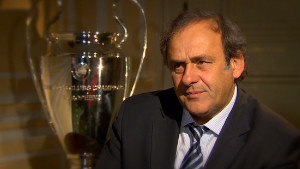 Platini: Bayern, Chelsea worthy of final
FIFA president Sepp Blatter had previously opposed the move but said the turning point had been an incident at the 2010 World Cup involving a second round clash between England and Germany.
Blatter was present when midfielder Frank Lampard's shot bounced well over the goal-line but was not awarded by the officials in a match England went on to lose 4-1.
"It is a real approach of modern times in football," he told reporters. "It is so important because the objective in football is to score goals. It's a help for the referee.
"I'm happy, I'm pleased we are able to go forward. When it comes to high level competition and you have the technology and you don't use it something is wrong.
"I have changed my attitude towards technology because of Lampard's kick in South Africa. That was the moment for me to say 'You are the president of FIFA and you cannot afford that in the next World Cup something similar will happen.'"
The English Premier League welcomed the news, expressing its intention to bring in goal-line technology in the near future.
"The Premier League has been a long-term advocate of goal line technology," read a statement on the organization's website.
"We will engage in discussions with both Hawk-Eye and GoalRef in the near future with a view to introducing goal-line technology as soon as is practically possible."
The IFAB is comprised of FIFA and the four UK-based football associations of England, Scotland, Wales and Northern Ireland. It is a body which decides on any proposed changes to the rules of soccer.
Blog: Will FIFA regret opening technology can of worms?
The announcement follows Blatter's recent calls for goal-line technology to be introduced in reaction to an incident that occurred during Euro 2012 in Poland and Ukraine.
Co-hosts Ukraine saw a goal not given during a must-win group-stage match with England, when John Terry cleared Artim Milevskiy's shot after it looked to have crossed the line.
Following the game on June 19, Blatter used his official Twitter account to declare: "After last night's match #GLT is no longer an alternative but a necessity."
But his stance on the issue is at odds with Michel Platini, the president of European football's governing body UEFA.
The UEFA chief told CNN in May: "I'm against the technology. If you say OK to goal-line technology, then it is offside technology, then penalty area technology, and we stop the football.
"I want human people -- it's easy. I understand the fans because they want justice but with an additional referee we have the same justice."
In addition to Milevskiy's "goal" at Euro 2012, England have been involved in one other high-profile goal-line controversies.
In the 1966 World Cup final, England were awarded a goal against West Germany when Geoff Hurst's shot in extra-time rebounded off the underside of the crossbar. England went on to win the match 4-2 at Wembley.
At the same meeting, FIFA also confirmed it would permit the wearing of headscarves during a trial period.
As there was no medical risk to wearing headscarves when playing a game of football, it has decided to relent on a ban introduced in 2007.
Soccer's governing body had prevented teams wearing the traditional headscarves -- which protect the modesty of Islamic girls and women -- for safety reasons and to prevent political or religious statements.