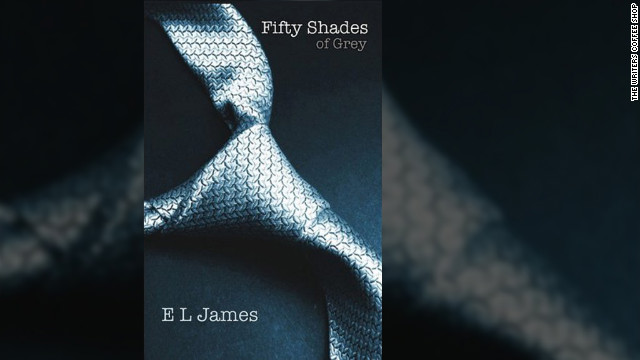 A psychology lecturer at the University of Central Lancashire recently put a face to the fictional man readers have been drooling over since "Fifty Shades of Grey" was released in 2011. "(B)ased on a small sample of women,
this is the image of Christian Grey
they have in their heads when reading the novels," the lecturer said via the university's website. The visual inspired us to do some speculative casting of our own for the possible movie version of E.L. James' erotic novel. Here's who we think should play the handsome billionaire and Anastasia Steele:
"White Collar's" Matt Bomer, 34, would make a great Christian Grey. (The actor currently appears as a stripper in "Magic Mike," so we figured he'd be down for some on-screen BDSM.)
Twenty-eight-year-old Felicity Jones has a few years on literature student Anastasia Steele, but she did play a rather convincing college student in 2011's "Like Crazy."
Need we plead our case for Ryan Gosling?
Elizabeth Olsen, 23, commanded the screen in 2011's "Martha Marcy May Marlene" and she could do the same in "Fifty Shades."
With "The Hunger Games" under his belt, Wes Bentley, 33, could take on the role of Grey.
At the MTV Movie Awards, "Pretty Little Liars" actress Lucy Hale, 23, told Celebuzz, "I think every girl on the carpet wants to play (Ana). That would be freaking awesome."
From "This Means War" to "People Like Us," we know Chris Pine, 31, could take on James' character.
Ana would be a different role for on-screen heroine Jennifer Lawrence, 21. But something tells us the Oscar-nominated actress could handle it.
If new dad Chris Hemsworth, 28, isn't too busy wielding Thor's hammer to take part, he could step into Grey's shoes.
New York Post
, "I think it would be too strange!"
What about Kristen Stewart as Ana? After all, Bella, Stewart's "Twilight" character, inspired the role. However, the odds of the 22-year-old nabbing the coveted role might be slim to none. James said, via
Casting 'Fifty Shades of Grey'
Matt Bomer
Felicity Jones
Ryan Gosling
Elizabeth Olsen
Wes Bentley
Lucy Hale
Chris Pine
Jennifer Lawrence
Chris Hemsworth
Kristen Stewart