Blog: Three CEOs in a cockpit
July 11, 2012 -- Updated 1515 GMT (2315 HKT)
STORY HIGHLIGHTS
CNN's Ayesha Durgahee has been at the Farnborough Airshow this week
After finishing an interview she sneaks into the Qatar 787 cockpit to find some VIPs
Durgahee recalls stumbling upon a rare sight -- 3 CEOs in a cockpit
Follow CNN's coverage of the Farnborough airshow through the week.
Farnborough, England (CNN) -- There's no better feeling when you're showing off to your friends. Sharing with them something you are proud and excited about.
After giving journalists a tour pointing out features around the cabin of his new Boeing 787 Dreamliner, Qatar Airways Chief Executive Akbar al Baker became excited.
He said goodbye to me and hello to Willie Walsh.
Akbar attentively showed him every nook and cranny of the aircraft, crouching down to recline the new business class seat that Willie was in, showing him the new touch screen control panels and glossy fold away trays.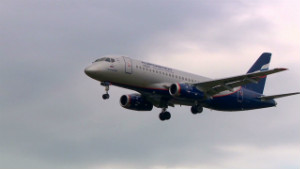 International airshow set to take off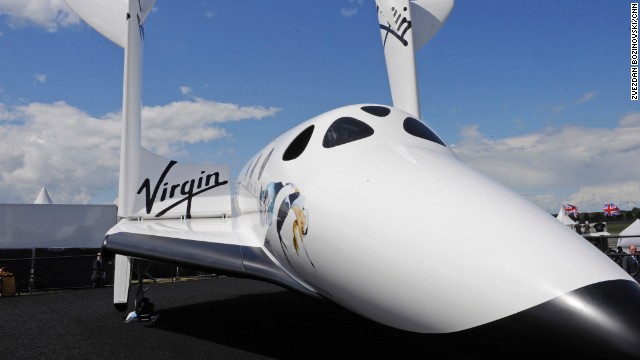 Virgin Boss Richard Branson announces on Wednesday that SpaceShipTwo will blast off with its first space tourists in 2013.
Flag dance ceremony to celebrate the unveiling of Qatar Airways' new Boeing 787 Dreamliner.
ATR, the world's leading manufacturer of regional aircraft below 90 seats, displays their updated version of the ATR 72-600. Proving to be a success at this year's show, the manufacturer has announced 23 firm orders from customers.
Embraer showcase their private jets including the 2012 edition of the Legacy 650 which is making its debut at Farnborough. The Legacy 650 is a large three-cabin jet with a transatlantic range of 3,950 miles and primarily aimed at the executive aviation market.
The Black Eagles (modified T-50Bs), formally known as the Republic of Korea Air Force Aerobatic Team, show off their skills at Farnborough this week. They are the only Asian-developed aircraft present at the aviation event.
A U.S. Marines Bell Boeing MV-22 Osprey tiltrotor flies across the sky at Farnborough 2012.
Boeing returns to the Farnborough Airshow after a 28-year aerial absence as it presents the 787 Dreamliner in Qatar colors.
The 787 Dreamliner in Qatar colors comes in for a landing after a rare seven-minute display.
Virgin Galactic's SpaceShipTwo is featured in a static display at Farnborough this week. The aircraft is making its European debut with a few modifications.
Virgin Group founder Sir Richard Branson announced an expansion for the business' space tourism research and development on Wednesday.
The Airbus 380 in Malaysia Airlines colors lands after a spectacular aerial performance of sweeping maneuvers at the Farnborough Airshow on Monday.
Breitling is at the airshow in Farnborough this week with aerobatic display troupes -- the Breitling Jet Team and the Breitling Wingwalkers -- who will conduct flying displays over the heads of crowds below.
Multi-million dollar military contracts are already being announced from Farnborough despite it only being the first day. On display, both as in a static and flying display, the Eurofighter Typhoon wowed the crowds.
The RAF Red Arrows take to the skies with the last remaining flying Vulcan for a flypast to open the week's aviation festivities.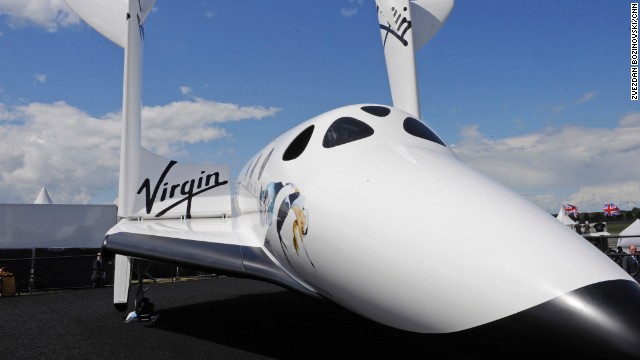 Farnborough 2012 takes off
As we plugged in the microphone to ask Willie one question about what he thought of the plane, they headed to the front. After waiting for a few minutes, I crept forward to have a quick look what was going on. The cockpit was packed.
Suddenly I heard "Ayesha!!" the CEO of Gulf Air Samer Majali's head emerged from the cockpit.
"Wait, wait!! Three CEOs in the cockpit?!!! This never happens!! I said.
There they were - Samer in the Captain's seat, Willie in the First Officer's seat and Akbar in the jump seat.
"Three CEOs in the cockpit conspiring what to do in the aviation industry in the next 12 months" joked Akbar, before I crawled in with a microphone.
Infographic: State of global aviation in numbers
Qatar Airways has 60 Dreamliners on order and will hopefully get five delivered this year, followed by Etihad with an order of 41 and Gulf Air with 24. Willie said that he was very envious of Akbar receiving his 787s before him and how the aircraft's fuel efficiency will help the industry in such a difficult economic climate, which was reflected by the subdued mood at this year's Farnborough.
They were great sports for an impromptu interview. It felt like chatting to three guys who were old friends, having a laugh which was a rare informal side to see for men in their positions.
I forgot I was talking to CEOs - they were just three men in a cockpit.

Today's five most popular stories
Part of complete coverage on
Farnborough Airshow
June 12, 2013 -- Updated 1057 GMT (1857 HKT)

They are now flying in war zones, but if manufacturers have their way, skies over civilians heads will be busy with unmanned vehicles.
June 12, 2013 -- Updated 0941 GMT (1741 HKT)

The first tourists to book flights on the Virgin Galactic spaceship will blast off next year, Richard Branson said Wednesday.
July 12, 2012 -- Updated 0936 GMT (1736 HKT)

The Rolls-Royce Trent 1000 jet engine can spin at 1,200 miles per hour and deliver a mighty 75,000 pounds of thrust -- unless it's made of Lego.
July 10, 2012 -- Updated 1724 GMT (0124 HKT)

It was only a matter of time before someone shrunk the dazzling computer wizardry used to pilot a fighter jet into a device the size of an iPhone.
July 11, 2012 -- Updated 1515 GMT (2315 HKT)

CNN's Ayesha Durgahee recalls the moment she snuck into the Qatar 787 cockpit to find three aviation power players.
July 11, 2012 -- Updated 1648 GMT (0048 HKT)

Every second year, the small town of Farnborough in South East England plays host to the biggest names of the aviation world.
June 11, 2013 -- Updated 1426 GMT (2226 HKT)

Aerospace expert, Tim Robinson runs down a list of high-flying power players of the aviation industry for CNN.
June 11, 2013 -- Updated 1425 GMT (2225 HKT)

The global aviation industry supports 56.6 million jobs, makes 3% of the global economic output, and generates more than $500 billion each year.
July 6, 2012 -- Updated 1009 GMT (1809 HKT)

The Farnborough airshow attracts exhibitors and visitors from all around the world and is at the heart of developments in the aviation industry.
July 9, 2012 -- Updated 1247 GMT (2047 HKT)

Virgin boss Richard Branson is set to reveal design changes to the craft at the Farnborough International Airshow this year.
June 11, 2013 -- Updated 1427 GMT (2227 HKT)

Are you among the jet set with your first class knowledge of planes? Take our quiz and find out.

Follow CNN for all the business, breaking news and buzz at this year's Farnborough International Airshow.