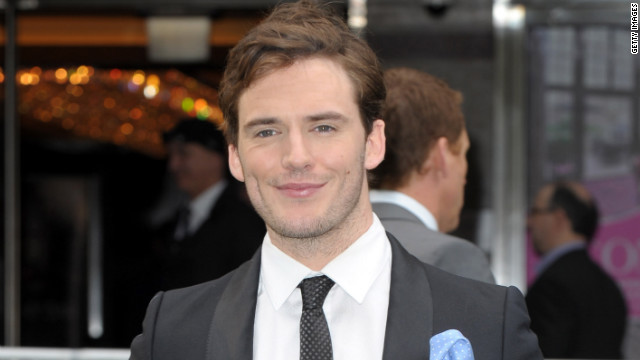 "Snow White and the Huntsman's" Sam Claflin has officially landed the role of handsome District 4 tribute Finnick Odair in 2013's "Catching Fire." Here are some other actors expected to appear alongside Jennifer Lawrence's Katniss Everdeen and Josh Hutcherson's Peeta Mellark in the anticpated sequel to "The Hunger Games":
Actress Meta Golding has joined the cast as Enobaria, a tribute from District 2.
Bruno Gunn, pictured here in 2005's "Herbie Fully Loaded," is set to play Brutus, also from District 2.
Alan Ritchson will play District 1's Gloss in the film.
Stephanie Leigh Schlund, who appeared on the pilot episode of "Drop Dead Diva," has signed on to play Cashmere, Gloss' sister and fellow District 1 tribute.
Maria Howell, who will next appear in NBC's "Revolution, will take on the role of District 11 tribute Seeder.
E. Roger Mitchell, who has appeared on "One Tree Hill," will take on the role of Chaff, another tribute from District 11.
signed on
to play head gamemaker Plutarch Heavensbee in "Catching Fire."
Oscar-winning actor Philip Seymour Hoffman has
Lionsgate has offered Jena Malone the role of Johanna Mason, the cunning (and unreserved) tribute from District 7.
signed on
to play Wiress, a veteran tribute from District 3.
Amanda Plummer, who's known for her roles in "Pulp Fiction" and "So I Married an Axe Murderer," has
"Monk" actor Tony Shalhoub could sign on as Beetee, Wiress' companion from District 3.
Sam Claflin
Meta Golding
Bruno Gunn
Alan Ritchson
Stephanie Leigh Schlund
Maria Howell
E. Roger Mitchell
Philip Seymour Hoffman
Jena Malone
Amanda Plummer
Tony Shalhoub