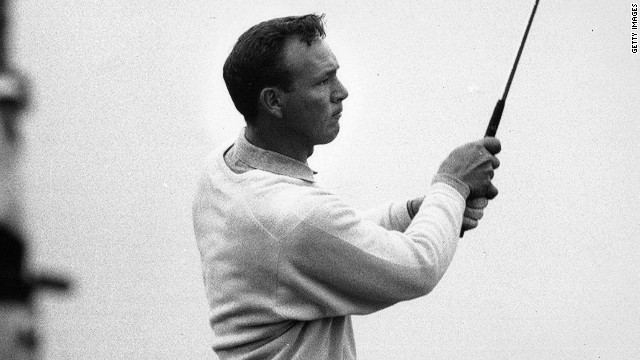 After narrowly missing out in the 1960 British Open at the home of golf, St. Andrews, Arnold Palmer won the tournament for the first time the following year at Royal Birkdale and then again in 1962.
His successes helped restore the tournament's prestige. Gene Sarazen won the British Open in 1932 during a period of American dominance but he was the sole U.S. entrant in 1958, long past his prime.
In the 1960s, Palmer was arguably the most popular sportsman in the world. From 1960 to 1963 he won a remarkable 29 tournaments and, as his popularity and fame grew, so did the legions of fans who would follow his every move -- known as "Arnie's Army."
As the American's career went from strength to strength, so did his image as a style icon. He recognized that golf fashion was a market that could be developed and he quickly became a trendsetter both for his looks and for what he was wearing.
To commemorate 50 years since his greatest golfing year, Palmer has launched a range of retro clothing that features modern interpretations of styles that he once sported. The range will be punctuated by limited-editions to be released around the dates of majors and tournaments won by Palmer.
PGA Tour professional Ryan Moore is the leading current player to wear the Arnie Apparel range. The 29-year-old Moore has won one event, the 2009 Wyndham Championship, since joining the tour in 2005.
Palmer and his two sisters were introduced to golf at an early age because their father was head professional and greenskeeper at Latrobe Country Club, Pennsylvania. A young Arnie was handed his first clubs, aged four, which Milfred Palmer specially cut down for him.
Palmer won the first of five West Penn Amateur Championships when he was 17 and went to Wake Forest University, where he became the golf team's top player and one of the leading lights on the college circuit.
Palmer turned professional in 1954, aged 25, and joined the PGA Tour a year later. It wasn't long before his undoubted talent began to shine through, with his first victory coming in that year's Canadian Open, where he shot an impressive 23 under par over four rounds.
Palmer competed for the United States in the 1961 Ryder Cup at Royal Lytham and St. Annes, the host venue for the 2012 British Open.
He became one of golf's "Big Three" along with Jack Nicklaus and Gary Player, a legendary trio that had the honor of the ceremonial opening tee shot at the 2012 Masters at Augusta.
Palmer became the first player to win $1 million in PGA Tour earnings and finally ended his career in 2006 as a very wealthy man. A trained pilot, Palmer would regularly fly his own planes to tournaments and did not relinquish his license until he was 81.
The King in his pomp
Open's allure returns
Arnie's Army
Style icon
Arnie Apparel
Moore to follow
The young Arnie
Teenage prodigy
Star in the making
Ryder Cup hero
Legendary trio
Jet-set lifestyle
STORY HIGHLIGHTS
This week marks 50th anniversary of Arnold Palmer's second victory at British Open
Palmer's support of British major helped popularize the tournament internationally
American's partnership with agent Mark McCormack changed the face of sports
Palmer shows no sign of easing up at the age of 82
(CNN) -- Even at the age of 82 the work ethic still burns bright in Arnold Palmer, the man who inspired a generation of baby-boomers to take up golf and whose support of the British Open proved pivotal for its future success.
The elite of world golf gather at Royal Lytham and St. Annes this week on the 50th anniversary of Palmer's crushing victory at Scottish links course Troon in 1962 -- and "The King" still exerts a significant influence on the sport he once dominated.
"I would like to be remembered for bringing golf to a worldwide audience," Palmer told CNN. "Players today have no boundaries."
As part of golf's "Big Three," Palmer helped pioneering player agent Mark McCormack take the sport around the globe in the 1960s, capitalizing on the ever-growing reach of television.
Why U.S. golf has a healthy future
The tournament Palmer still proudly hosts in the last week of March, at his Bay Hill course in Florida, attracts a stellar international lineup and was won this year by Tiger Woods.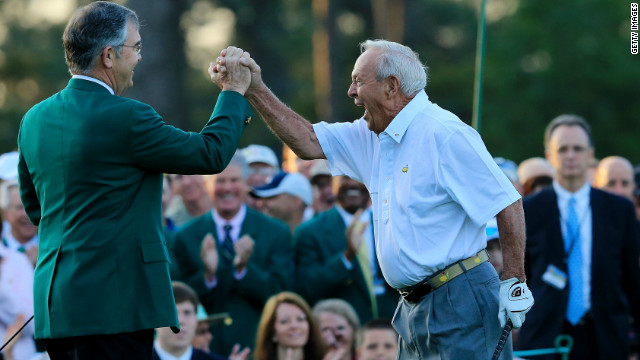 Arnold Palmer, right, celebrates with Augusta National president Billy Payne after launching the 2012 Masters with a ceremonial tee shot 50 years after his "Annus Mirabilis." Palmer was joined by fellow golf legends Jack Nicklaus and Gary Player in making the honorary drives down the fairway.
Palmer was the most recognizable sportsman of his generation and he would be followed by legions of fans who were known as "Arnie's Army." His greatest year was 1962, when he won the Masters and the British Open, as well as topping both the PGA Tour money and scoring lists.
Nobody has won more major tournaments than Nicklaus, with Tiger Woods the only player threatening to match the Golden Bear's record of 18 major titles. His greatest year was 1972, when he won both the Masters and U.S. Opens, before narrowly losing to Lee Trevino in the British Open.
Golf has been defined by several key players in the past 100 years or so, starting with Harry Vardon -- often referred to as "Mr. Golf." In 1900 the sport's first genuine legend added the U.S. Open title to the three British Opens he had already won. His total of six British Opens is a record that stands to this day.
Only Nicklaus and Woods have won more majors than Walter Hagen. His tally of 11 includes two in 1924, and the New Yorker is widely acknowledged as being the first player to earn $1 million. He was also a key figure as professional golfers became accepted in the amateur era.
Bobby Jones was a remarkable character. A lawyer by trade, he was the leading amateur of his generation and would regularly beat the top professionals. In 1930 he won both the British Open and U.S. Open, as well as their amateur equivalents, for a grand slam that was never repeated. He retired aged just 28, but later founded Augusta National.
Byron Nelson's golden era was during World War II but in its final year the Texan went on a winning run that has never been repeated. In 1945, he won 18 out of 35 tournaments, including an incredible 11 in a row. Only Woods can better Nelson's record of 113 consecutive cuts made.
Nobody has won all four majors in the same year, but Ben Hogan went close. In 1953, Hogan won the Masters, British Open and U.S. Open but could not compete in the U.S.PGA, which was a matchplay event at the time, because it clashed with the UK major. In 1949, he had nearly died in a car accident.
Nobody plays modern links golf like Tom Watson. Five-times a British Open champion, Watson nearly joined Vardon on six wins in 2009 when, at the age of 59, he missed out in a heartbreaking playoff. In 1982 he was at his height, winning both the British and U.S. Opens.
Nick Faldo won five majors in five years between 1987 and 1992, as well as finishing second in two others. His greatest year was 1990, with victories in both the Masters and British Open -- the latter by a dominant six strokes -- as well as being named player of the year on both the European and PGA Tours.
To many, Woods is the greatest player the world has seen. He had already won two of his 14 majors prior to 2000 but the new millennium saw him play golf from another planet. Aged 25, the American won three of the four majors and then the 2001 Masters to become the first man to hold all four titles at once.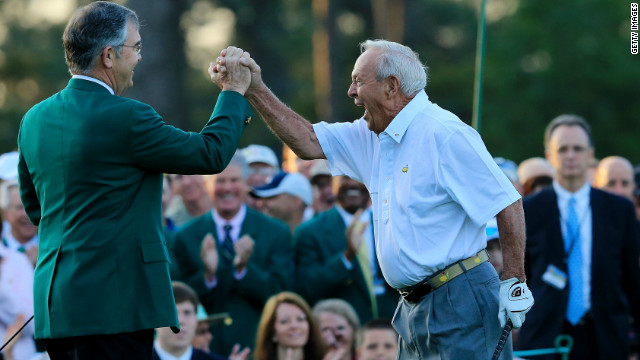 Greatest golfers' greatest years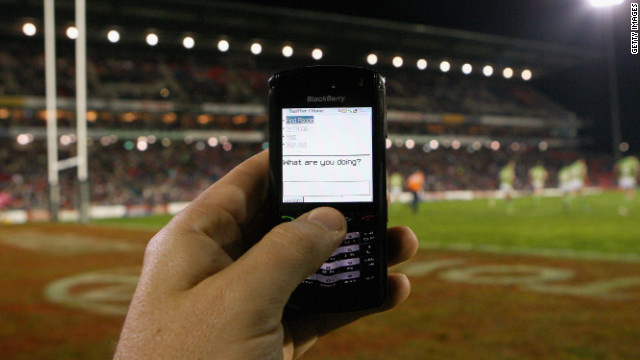 The mobile phone is becoming more and more prominent at sporting events, with spectators eager to share opinions and pictures via social media.
For the first time since 2006, the British Open will allow fans to bring phones onto the golf course when it gets underway on Thursday. Darren Clarke (center), who went on to lift the Claret Jug in 2011, and Rory McIlroy can be seen here checking out a phone during a practice round ahead of last year's event.
Golf fans have always observed strict on-course etiquette. World No. 3 Lee Westwood and Australia's Adam Scott have both backed the use of phones at the British Open, providing it does not distract the players.
Fans clamoring for pictures of their favorite stars has long been a familiar site at sporting events all over the world.
Sports fans have also started taking their own visual souvenirs, including filming parts of the action on their smart phones, a practice which is prohibited at most events.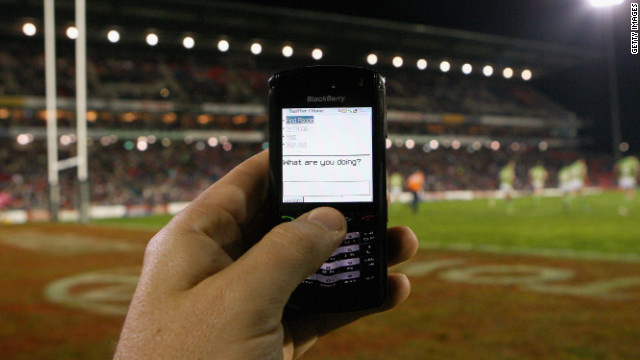 Mobile phones return to British Open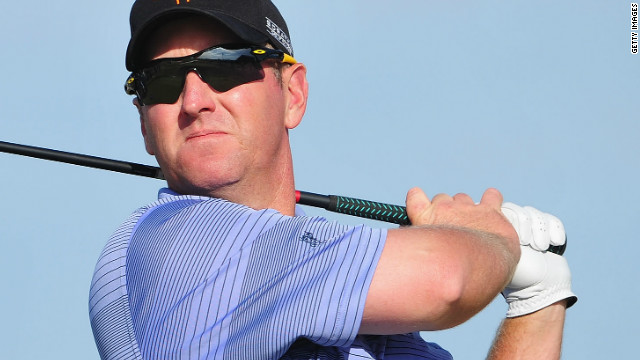 David Duval is battling to regain the form that made him the world's No. 1 golfer for 15 weeks during his peak period more than a decade ago.
This month he returns to the scene of his greatest triumph, Royal Lytham and St. Annes Golf Club in England where he made an emotional speech after winning the 2001 British Open.
The American claimed his only major championship to date as he negotiated his way around the tricky links course for a total of 10 under par.
He said the key was learning to be disciplined and sticking to a gameplan when faced with the inevitable bunker hazards.
The 40-year-old plays with trademark dark glasses due to his eyes' sensitivity to light.
He says it is easier to wear them, no matter the conditions -- such as here at the 138th British Open at Turnberry in 2009.
Duval has had glimpses of a return to his former glory. In 2009 he tied for second at the rain-hit U.S. Open, which stretched to a fifth day. He was joined by son Brayden for the trophy presentation.
Duval with his daughter Sienna before the 2010 Masters Tournament. He had a promising start to that year but missed the cut at Augusta and the British Open, and tied for 70th at the U.S. Open.
Duval was at his peak in 2001. Here he poses with Masters champion Tiger Woods, U.S. Open winner Retief Goosen and PGA Championship victor David Toms at the Grand Slam of Golf in Hawaii.
Duval was unable to stop Woods completing a "Tiger Slam" at the Masters earlier that year, finishing second -- two shots behind the world No. 1 -- at Augusta in April. They won the World Cup of Golf for the U.S. the previous year.
But he turned the tables at Royal Lytham in July 2001, winning by three shots as Woods finished back in 25th.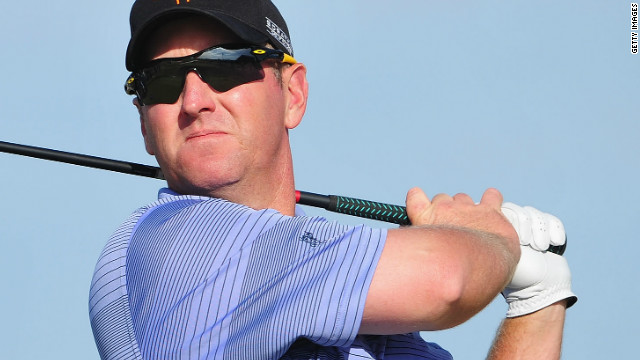 Duval's long wait for golfing success
He is a very hands-on host, making sure the course is in top condition and appearing daily on the television coverage of the event.
This year, he suffered a health scare after leaving the TV tower on the final day -- a blood pressure problem, according to his family -- and could not give out the prizes as has been tradition.
But Palmer has made a full recovery and now, half century on from his second British Open triumph, the spotlight has again fallen on his trailblazing achievements.
A leader of men
When he first played golf's oldest tournament in 1960, it had fallen out of favor with American pros. Ben Hogan in 1953 was the last from the U.S. to win it, and only three entered in 1959 -- put off by the long journey and comparatively low prize money on offer.
Again there were only three Americans in the 74-man field at St. Andrews, one being the legendary Gene Sarazen -- still playing late into his 50s on a lifetime exemption dating back to his 1932 success.
Palmer failed to emulate Hogan's triple-major feat, falling one shot short of Kel Nagle following earlier victories at the Masters and U.S. Open, but he returned to the UK the next year and claimed the coveted "Claret Jug" at Royal Birkdale.
Palmer had already won his third Masters crown before romping to victory at Troon in 1962. "I got it going in the final round and it was very enjoyable," he told CNN.
Ever modest, Palmer's margin of victory over Nagle was six shots and he was a remarkable 13 strokes clear of third place.
His 1961 exploits had inspired a young Jack Nicklaus to make his British Open debut at Troon, and the "Golden Bear" won it for the first time in 1966 -- two years after compatriot Tony Lema also triumphed at St. Andrews.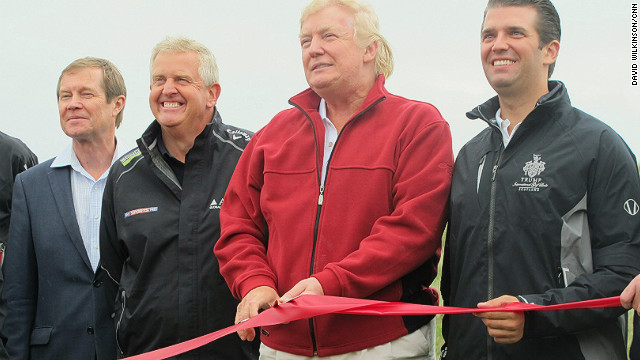 Trump (second from the right) cuts the ribbon at the grand opening of the Trump International Golf Links.
Trump, who has delayed plans to build an extended $1 billion resort on the east coast of Scotland, hits the course's first ever shot.
Trump has long been an avid golfer, with a reported low single-figure handicap. He has even published a book compiling advice on the game he has received from his favorite professionals.
Former Ryder Cup European team captain Colin Montgomerie was the star chosen by Trump to have a swing at the new course.
Trump, far left, marches down the fairway for the first time, accompanied by Montgomerie. The American's plans to continue construction have been unpopular with locals.
Trump played up to his Scottish roots, entertaining those in attendance with complimentary shortbread, whiskey and a spot of traditional music.
The course is up to such a high standard that Golf World magazine has already ranked it as the eighth best in Britain -- without a single competitive round being played on it yet.
The Menie Estate, upon which the course is built, is protected by numerous charities and societies. The sand dunes featured throughout the course are a part of a site of scientific interest.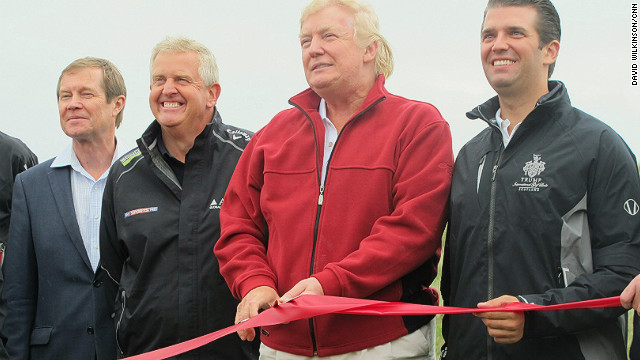 Trump opens Scottish course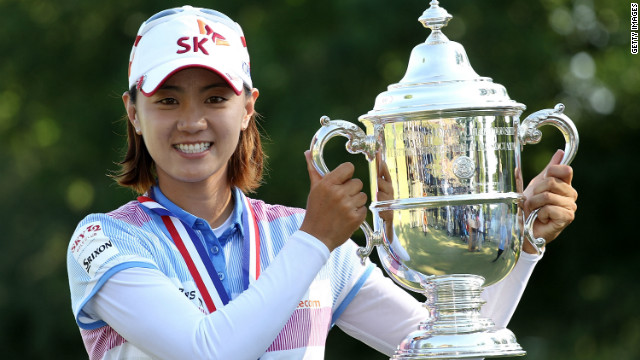 Na Yeon Choi celebrates after clinching her first major victory at the 2012 U.S. Women's Open.
The South Korean was sprayed with champagne after her four-stroke win at Blackwolf Run.
She was congratulated by compatriot Se Ri Pak, left, who inspired a new generation of Korean golfers when she won the same tournament at the same venue in 1998.
Korea-born New Zealander Lydia Ko was the leading amateur as she tied for 39th, at the age of 15.
Paula Creamer, the 2010 champion, was the highest-placed American as she tied for seventh.
U.S. 17-year-old Lexi Thompson failed in her bid to become the youngest winner of a major golf tournament as she faded from third equal after 54 holes to a tie for 14th. She would have been 10 days younger than Young Tom Morris when he won the British Open in 1868.
Hawaii-born Michelle Wie, whose parents emigrated from South Korea, is still waiting for her first major win after a final-round 80 left her tied for 35th.
World No. 1 Yani Tseng of Taiwan finished tied for 50th after successive rounds of 78 in the only one of the four major tournaments she has yet to win.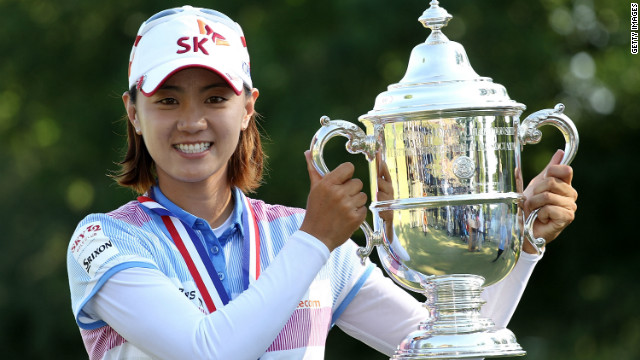 2012 U.S. Women's Open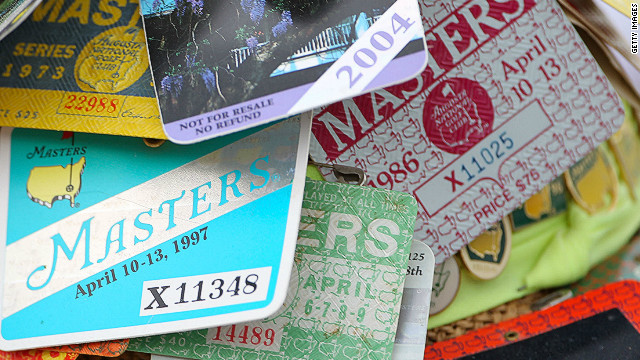 The first golf major of the year is one of sport's great spectacles as the world's best players vie for the coveted Green Jacket at Augusta National. Like the course itself, getting in to watch the Masters at the notoriously exclusive club is fiendishly difficult. The waiting list for tickets is famously long, but many patrons who do make it inside the hallowed grounds flaunt their accreditations (old and new) with pride.
Gene Sarazen's double eagle at Augusta's par-five 15th hole in 1935 is one of the most famous feats in the history of golf. Holing out his second shot from 235 yards with a four wood helped "the Squire" secure a playoff against fellow American Craig Wood, which he won comfortably. Sarazen's masterstroke became known as "the shot heard around the world" and did much to put the tournament (founded the previous year) on the map.
The annual Par 3 contest held on the eve of the tournament is a chance for a bit of fun before the serious business starts, with golfers joined by their families in a relaxed atmosphere. But winning the competition isn't necessarily advised -- no-one who has won it has gone on to win a Green Jacket in the same year.
Three men have finished runner-up on four occasions: double Masters champion Ben Hogan, multiple winner Jack Nicklaus and Tom Weiskopf. The latter won the 1973 British Open but never got his hands on a Green Jacket, becoming Augusta's ultimate nearly man, finishing second in 1969, '72, '74 and '75.
Five holes on Augusta's back nine have water waiting to snare any errant shots. Raes Creek runs behind the 11th, in front of the par-three 12th and onto the par-five 13th. More water awaits at 15 and 16 (pictured) where many players' Masters challenge have met a watery end.
Jack Nicklaus has won the Masters an incredible six times -- more than any other player. His last, and most famous, victory came in 1986 when, at the age of 46, he rolled back the years to produce one of the most heroic back-nine charges in the tournament's history.
Tiger Woods' recent win at the Arnold Palmer Invitational tournament has raised hopes that the former world No.1 is returning to form which helped him win four Green Jackets, the last of which came seven years ago in 2005.
This year's purse is a whopping $8 million, with the champion taking home nearly $1.5 million -- the same amount as last year's winner, South Africa's Charl Schwartzel.
Two players hold the course record at Augusta National -- Zimbabwe's Nick Price fired a nine-under-par 63 in the third round in 1986 while Greg Norman repeated the feat in the opening round a decade later. Neither man won though, with Norman's efforts famously being canceled out by a disastrous closing 78 which handed England's Nick Faldo a third Green Jacket.
Golf's bright new star Rory McIlroy was four shots clear of the field heading into the final round in 2011, but a nervy opening nine holes was followed by disaster at the 10th, where his ball twice clattered into Augusta's famous pines. He eventually holed out for a triple-bogey seven. It started a nightmare sequence of dropped shots which saw him finish with an eight-over 80 to finish in a tie for 15th.
Augusta has perhaps the most feared stretch of holes in golf. "Amen Corner" was coined by Sports Illustrated writer Herbert Warren Wind in 1958 to describe the perils that lay in wait for players playing the 11th, 12th and 13th holes -- a place where many a promising round has been ruined.
Arguably the most famous par-three in golf, Augusta's 155-yard 12th hole (Golden Bell) sees players fire a short iron to a green guarded by Raes Creek at the front and bunkers at the back. The green is wide but only 10 paces deep, making club selection vital. Tom Weiskopf conspired to make 13 here in 1980.
The final hole of "Amen Corner" has seen many a round hit the buffers, none more so than Japan's Tommy Nakajima -- who experienced the ignominy of penciling 13 onto his scorecard after attempting to play his ball out of Raes Creek in 1978.
The Masters has gone to a playoff on 14 occasions, none more dramatic than Larry Mize's sensational victory over Greg Norman in 1987. At the second extra hole (the 11th), the Australian was in pole position having found the green while Mize was facing a lightning-fast chip from well off the putting surface. The American famously drained his shot, Norman missed his putt and another remarkable chapter in Masters history was written.
The Masters champion earns a lifetime invite to return, but each year the next 15 finishers are also guaranteed a starting place 12 months later. Otherwise, golfers must be ranked in the world's top 50 the week before tee-off, or rely on special invites for performances in selected events.
In 2010, Matteo Manassero became the youngest golfer to ever play at the Masters. At 16 years, 11 months and 22 days, the Italian teenager also became the youngest player to make the cut as he went on to win the Silver Cup for top amateur.
President-in Perpetuity of Augusta National, founder of the Masters and co-designer of the course, Bobby Jones is synonymous with golf's opening major. Born on March 17 1902, Jones was the most successful amateur ever to play the game.
In 1997, Tiger Woods set the record for lowest winning score in the tournament's history as he won it for the first time. His four-round total of 18-under-par 270 beat Jack Nicklaus's 1965 record by one stroke. Woods also smashed the record for the biggest winning margin, coasting home by 12 strokes ahead of nearest rival Tom Kite. At the tender age of 21 years, three months and 14 days, he was the youngest winner of a Green Jacket.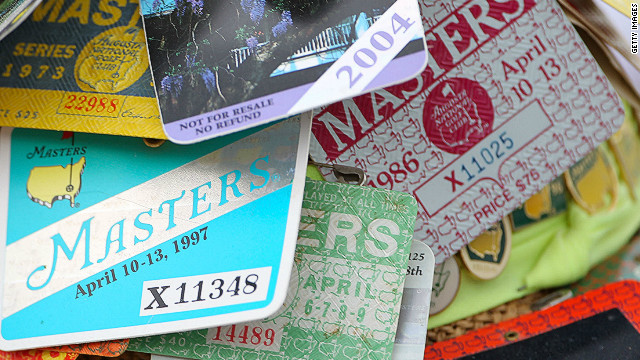 The Masters by numbers
By then Palmer had been represented by McCormack for several years, and their partnership helped changed the face of golf and modern sports.
Famous deal
McCormack was a Cleveland attorney, only a year older than Palmer, and they famously struck their deal in 1960 with just a handshake.
McCormack had seen his client's potential, and the increased television coverage of golf was extending his appeal to a wider audience.
"He was very smart. He was a motivator and went after it, and that was something I enjoyed," recalled Palmer.
McCormack later persuaded Nicklaus and South Africa's Gary Player to join Palmer at his International Management Group (IMG) and the "Big Three" was born, popularizing golf worldwide in a series of made-for-television events.
But Palmer held a very special place in the affections of the golfing galleries and it is easy to see why with his attacking play and flamboyant style.
He was the first golfer to attract his own special following -- "Arnie's Army" -- diehard fans who surrounded every green to cheer him on, win or lose.
Woods in his pomp had a similar fan base decades later, but Palmer was the first and he appreciated their support.
"They only encouraged me to continue to do the things I was doing and gave me the confidence I needed," he said.
Charismatic star
But it was not only his fine play which drew them in. He had that "something" -- an aura, charisma combined with good looks.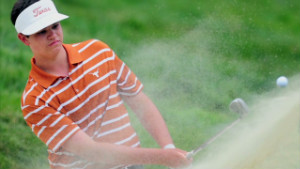 Beau Hossler making strides in golf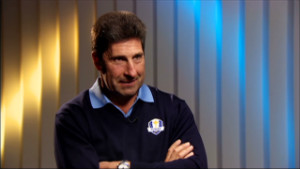 Olazabal ready to lead Ryder Cup team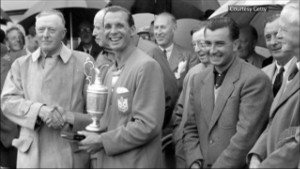 Will the Open return to Royal Portrush?
A hitch of his tightly fitting pants followed most shots, and his stylish outfits made him stand out from the average pro.
"It was not something I really planned," Palmer admitted. "I liked a sharp crease in my slacks, my shoes polished to shine, while my shirts were conservative with a straight collar.
"It was a style I stuck with for most of my career."
Intentional or not, it has proved popular. GQ Magazine named him one of the "50 most stylish men of the past 50 years" and Esquire had him in a list of the "75 best-dressed men of all time."
Golfers are rarely remembered for their fashion sense, usually the exact opposite, but the outfits he wore in 1962 have been recreated for a new range of Arnie Apparel.
Palmer wanted promising PGA Tour player Ryan Moore to don the outfits -- "I took a particular liking to him when he won the U.S. Amateur, a very polite young man" -- and he has got his wish.
Moore has won once on the lucrative U.S. calendar, in 2009, but if he can achieve a fraction of Palmer's achievements in golf, he will count himself lucky.
Seven major wins, 62 in all on the PGA Tour, not to mention his later exploits on the Seniors circuit -- which he more than any other golfer helped publicize and give legitimacy to the idea of golfers aged 50 plus still competing at the top level.
Endorsing success
With the business acumen of McCormack promoting his off-course activities, Palmer lent his image to a host of products and services, becoming the first sportsman to show that income from commercial endorsements could outstrip prize-money earnings.
"Mark was very good at marketing," Palmer said, and where he led, others were quick to follow.
With the "Big Three" dominating golf, McCormack branched out into other sports such as tennis and then into the world of showbiz. He even marketed a papal tour of Britain in 1982.
By the time McCormack died in 2003, IMG was the most powerful sports marketing company in the world and had Woods as its star client.
Palmer's own commercial activities have helped him amass an estimated $675 million fortune, which is still growing despite his retirement from competitive golf in 2006.
He is proud of his legacy on and off the course, and is optimistic for the future, particularly with golf winning inclusion to the 2016 Olympics in Rio.
"We will see more Third World countries participating. I think that's important, and we will see interest getting to the point when we can rival soccer and tennis," he predicted.
Palmer may well get his wish, but he has already forged his place in golfing history as a true trailblazer.