Report: Japan nuclear workers told to hide radiation levels
July 23, 2012 -- Updated 0040 GMT (0840 HKT)
STORY HIGHLIGHTS
The incident allegedly happened at the damaged Fukushima Daiichi plant
The government and plant operator investigating the report
Report: Workers were told to covers devices used to detect radiation levels
Tokyo (CNN) -- Japan's Ministry of Health, Labor and Welfare is investigating a report that workers at the damaged Fukushima Daiichi nuclear power plant were told to use lead covers in order to hide unsafe radiation levels, an official said.
The alleged incident happened December 1, nine months after a major earthquake and tsunami ravaged northern Japan and damaged the plant.
"We'll firmly deal with the matter once the practice is confirmed to constitute a violation of any law," said the ministry official, who could not be named in line with policy.
An official with the plant's operator, TEPCO, said the company received a report of the alleged incident Thursday from subcontractor Tokyo Energy & Systems. The report said a second subcontractor, Build-Up, created the lead covers and ordered workers to use them over their dosimeters, pocket-size devices used to detect high radiation levels.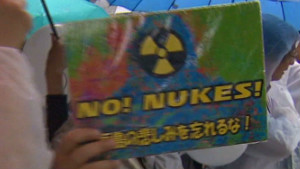 The fight for nuclear energy in Japan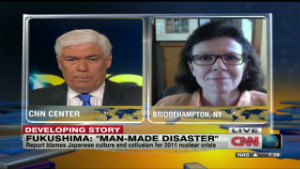 Report: Fukushima disaster man-made
The TEPCO official could also not be named in line with policy.
Tokyo Energy & Systems said in its report that the workers never used the covers, the TEPCO official said. Japan's Asahi Shimbun newspaper, however, reported Saturday that while some workers refused the orders to use the lead covers, nine others did use them for several hours.
The newspaper's report cited plant workers, who described the lead covers as fitting snugly over the dosimeters inside the breast pockets of the workers' protection suits.
TEPCO told CNN it ordered Tokyo Energy & Systems Inc. to conduct an investigation and is awaiting a reply.
CNN's Junko Ogura contributed to this report.

Today's five most popular stories
Part of complete coverage on
June 21, 2012 -- Updated 0240 GMT (1040 HKT)

Mikio Watanabe's Fukushima home is contaminated with radiation and filled with the nightmares of his wife's horrific suicide.
February 28, 2012 -- Updated 1624 GMT (0024 HKT)

CNN gets its first tour inside the Fukushima nuclear plant. CNN's Kyung Lah reports from the meltdown zone.

Did events on March 11, 2011 affect your life? Share before and after photos of your area, or grab a video camera and let us know what life is like today.
May 28, 2012 -- Updated 1045 GMT (1845 HKT)

Former Japanese Prime Minister Naoto Kan said he was overwhelmed and afraid during last year's nuclear meltdown at the Fukushima Daiichi plant.
May 29, 2012 -- Updated 1801 GMT (0201 HKT)

A Fukushima Prefecture evacuee made a brief visit to his radiation-contaminated home, walked to his shuttered shop, and then hanged himself.

See how areas hit by the tsunami looked just after the disaster and how they look today.
March 11, 2012 -- Updated 0519 GMT (1319 HKT)

Scientist Ken Buesseler looks at what's known -- and not known -- about the largest accidental release of radioactivity into the ocean.
February 29, 2012 -- Updated 1046 GMT (1846 HKT)

Twisted metal beams still jut from the top of Japan's Fukushima Daiichi stricken reactors, almost one year after a massive tsunami triggered nuclear meltdown.