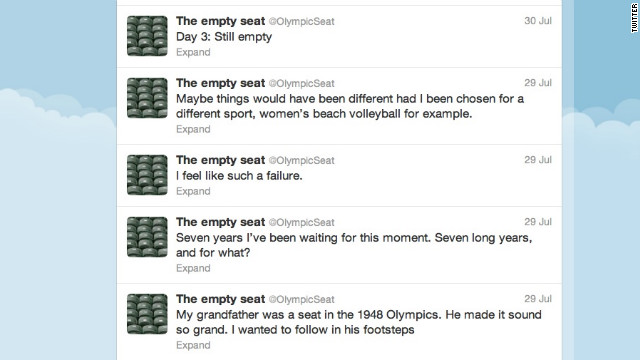 This Twitter account spoofs the swaths of empty VIP seats that have been seen at Olympics venues in London.
@OlympicSeat
threatened to quit tweeting Friday, hours after a spectator finally relieved them from their empty existence. "SOMEONE SAT DOWN! They actually sat down on little old me!" Followers: 21,010
@THEUNIVERSE
wants Twitter to know that it's not some catch-all addressee by replying to tweets that falsely attribute actions and results to it. Followers: 15,012
Have you ever taken the Universe's name in vain? Now it's ready to talk back.
@LeyvasTowel
, the towel lets the Internet know who's the TRUE fan of the Games. Followers: 12,549
Not everyone can get close to bronze-medal winning U.S. Olympic gymnast Danell Leyva. But his signature towel, which Leyva sometimes wears over his head between events, can. Tweeting from the Twitter handle
@NatHistoryWhale
knows. This lonely icon, hanging in New York's Natural History Museum, comments on current events from its solitary post. Thankfully, it has plenty of digital company. Followers: 14,756
What's it like to witness everything and interact with nothing?
@sockington
the cat has capatured the world's fancy with his run-ons, quips and general sass. Sockington has seen his interactions with owner Jason Scott grow into a lucrative e-business, an account for fellow feline @pennycat and an account called @socksarmy that tweets about animal rights. Followers: 1,423,764
One of Twitter's greatest nonhuman successes,
@TheOrangeCone
for thoughts. The Cone and his followers know that pylon warriors have been walked all over (driven over, really) for too long, and he's here to come to their defense. Followers: 20,960
When something big happens in NASCAR and Formula 1, Twitter comes to
@MarsCuriosity
's journey and its scheduled touchdown early Monday on the Red Planet. Followers: 142,205
Some government agencies really do Twitter right. When NASA launched its newest Mars rover, Curiosity, its social media department took faithful astro-nuts along for the ride. Twitter waits with bated breath for first-person accounts of
@CatFoodBreath
, you should feel bad about it. This (imaginary) snarky feline has a Burlington, Vermont, woman to thank for sharing its sardonic take on dogs, naps and food with the Twitterverse. Followers: 18,742
If you're not
@KarlTheFog
tweets in first-person about precipitation facts, how it feels when people complain about him, and which part of San Francisco he's "eating" at any given moment. Followers: 5,656
As chilly fog in San Francisco, Karl knows what it's like to go unappreciated. While many bemoan his mass of damp air,
@textinstagram
. The account acts as a fake instagram feed, calling out cliché images on that photo-sharing network. Chances are you might see your work of art whittled to 140 characters or less. Followers: 6,881
Everyone else's Instagram feeds are totally stereotypical -- but not yours, right? Before posting another arty pic of your feet, check out
@BronxZoosCobra
quickly grew a large following by tweeting first-person accounts of the snake's life on the lam in New York. While the real-life cobra has since been captured, the account has managed to keep a large fan base by tweeting about holidays and culture. Followers: 205,677
When an Egyptian Cobra escaped from the Bronx Zoo last year, one conscientious Twitterer capitalized on the event.
@WeirdHorse
isn't quite all there. This UK-based account gives Twitter users first-person updates on the life of Weird Horse, a stallion with a knack for accidentally crushing bugs, committing crude acts upon the rest of his farm's population and generally scarring the Twitterverse with unbelievably punny takes on song lyrics. Followers: 136,562
@PigeonJon
. The account follows the thoughts of a foul-mouthed bird with a taste for revenge: Jon likes to leave his mark on annoyances in the least polite ways. Consider yourself warned. Followers: 61,259
If you're ever in Boston, don't anger a pigeon -- it might be
@OlympicSeat (The empty seat)
@THEUNIVERSE (The Universe)
@LeyvasTowel (Danell Leyva's Towel)
@NatHistoryWhale (NatHistoryWhale)
@sockington (Sockamillion)
@TheOrangeCone (Orange Cone)
@MarsCuriosity (Curiosity Rover)
@CatFoodBreath (Cat Food Breath)
@KarlTheFog (San Francisco Fog)
@textinstagram (Text-Only Instagram)
@BronxZoosCobra (Bronx Zoo's Cobra)
@WeirdHorse (Weird Horse)
@PigeonJon (Jon Pigeon)
STORY HIGHLIGHTS
Some popular Twitter feeds personify animals or inanimate objects
The London Olympics inspire nonhuman accounts such as @OlympicSeat, @LeyvasTowel
Other accounts represent cats, horses, traffic cones and even the universe
The average Twitter user has 126 followers, but some novelty accounts have 1 million+
(CNN) -- Five years ago, telling a friend that you interact regularly with a verbose orange traffic cone might earn you a pitying hug and a quick trip to the sanatorium.
But these days, your friend might respond that they trade barbs with Rick Santorum's sweater vest.
Welcome to the age of novelty Twitter accounts, where animals, inanimate objects and other nonhuman entities speak their mind regularly: A pigeon with a foul mouth and a fouler demeanor. San Francisco's famous fog. Even the universe. On the social-media platform, users can express themselves creatively and get laughs by giving voice to those things that can't speak for themselves.
Novelty nonhuman accounts have been a Twitter staple since Sockington, a Boston-area housecat, joined the service in March 2007 on his way to 1.4 million followers. But they've been in the news again recently after one user created @olympicseat, a tongue-in-cheek response to the curiously vacant seats at Olympic venues in London. In the span of a few days, it has amassed more than 21,000 followers.
Another Olympics-related feed celebrates the star-spangled towel that American gymnast Danell Leyva drapes over himself between events. It has more than 12,000 followers -- not bad, considering the average Twitter user has 126.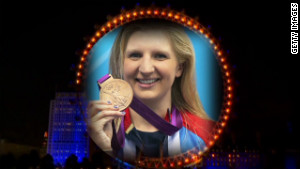 Twitter mood of London Games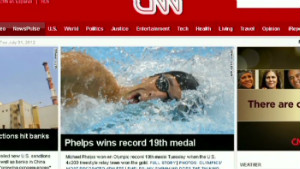 Twitter ruining London Games?
Most of the people in this group of noteworthy Twitterers say their primary motivation for tweeting is to have fun. For others, it's a chance to make their mark in the crowded world of the Web.
However, all agree that more thought goes into their 140-character musings than meets the eye.
Cat Food Breath
When the woman behind pet-centric account @CatFoodBreath began her novelty Twitter account in August 2010, she wasn't planning on sticking around.
"I figured the best way to test the waters was with a pseudonym," said the Burlington, Vermont, resident who asked that her name not be published to preserve the anonymity of her Twitter persona. "I wouldn't offend friends and colleagues if I didn't follow them, and I could make a polite exit from Twitter when I was done poking around."
Two years and almost 19,000 followers later, she is still at it. In the beginning, though, she and many other novelty account successes admit they didn't really know what "it" was.
"At first, I didn't know this account was about a cat, [but] as I explored the Twitterverse, I soon realized I had a character that people related to," she said.
Real or not, Cat Food Breath is definitely a character. The cat (its gender is ambiguous) writes odes to the couch, gives its owner commands with Garfield-like acerbity and complains about the family dog -- lovingly called "Labradum."
The San Francisco Fog
Other anonymous Twitter celebs began their accounts to educate and bring (hilarious) awareness to unappreciated things that can't speak for themselves, like the San Francisco fog that brings a chill to summers in that city.
"I love everything about the fog," said the man who created @KarlTheFog in August 2010. "I think the way it sneaks over the hills is beautiful, mysterious and even a little romantic. I love how it stops at certain points above the city, creating a wall of clouds. And having moved here from a city where it was 100-plus degrees in the summer, I was mostly excited to not be dripping in sweat for three consecutive months."
The man, who also requested anonymity, was inspired by @BPGlobalPR, a popular parody response to the BP oil spill in the Gulf of Mexico. Through the lens of "Karl the Fog," he reports on the public's feelings toward the fog and acts like a PR rep for the maligned form of weather -- with a witty bent. Karl already has more than 5,000 followers.
Giving "Karl" an identity has brought out emphatic and sometimes cursory responses -- especially when the fog blocked Fourth of July fireworks -- but the Twitterverse has been receptive overall, he said.
"[I get] lots of weather puns and haikus. My favorite tweets are when people take pictures of Karl and post them on Twitter or Instagram," the man said. "Seeing so many people pick up on it and tag Karl in their pictures has been overwhelmingly cool."
The Orange Cone
Like Karl the Fog, @TheOrangeCone loves it when followers interact with him online.
The Orange Cone was originally a MySpace account but came to Twitter after its creator discovered the witty tweets of Bronx Zoo's Cobra, last year's famously escaped snake, and motorsports satirist @nascarcasm. Today the Orange Cone keeps a following of more than 20,000 users up to date on NASCAR happenings.
And his followers respond in droves.
"People notice cones in their everyday life and send pictures to me by the hundreds," said the man behind the Cone, who asked that his name not be used. "I find that hilarious -- people stopping what they are doing in the real world to take a picture of an orange cone. I love it."
He added, "Whenever the cone is hit during the course of a NASCAR race, my feed blows up."
When driver Kasey Kahne hit the cone during a February practice in Daytona, the Twitterverse came to Orange Cone's aid.
"Kasey made a Twitter apology and I added about 1,200 followers in the next hour," he said. "It was insane."
Staying in character
For some, the prospect of interacting "for real" with followers is off the table.
"I am a bit like Banksy. Nobody knows who I am," said the man behind the foul-tempered @PigeonJon bird character, referring to the anonymous Britain-based artist. "If possible, I'd like to keep it this way?" he wrote in an e-mail to CNN.
Apart from that statement, Jon never broke character. Instead, he offered clues to his personality.
"I like Biscuits. I do not like Velcro," he wrote.
The person behind the wildly popular @BronxZoosCobra, which chronicles the "exploits" of a real-life snake that briefly escaped its enclosure at the New York City zoo, also declined to break character in an e-mail exchange with CNN. The account has more than 200,000 followers.
The strangest thing tweeted at the snake, its creator said, was a request for an endorsement from a high school student running for student government. "I endorsed him," she wrote CNN. "He lost. Snake bigotry at its best."
Online alter egos
Many novelty Twitterers with large followings are baffled by their popularity, which has led them to think about the relationship between the Internet and the real world.
"I have a feeling, and I could be wrong, that the people that follow The Orange Cone find it to be more 'real' than some of the drivers out on the track," its creator said. "They can reach out and in most cases get a response. And the fact that no one knows who it is -- which means it could be anyone -- just adds to the mystery and the enjoyment."
Added the man behind KarlTheFog, "I think people in the Bay Area like Karl because the fog was already a character in their lives. In a world that's becoming increasingly personalized, you can surround yourself with a cast of friends on the Internet that match your exact interests and sense of humor."
Being Karl has challenged him to think about sports, pop culture, and politics in ridiculous ways, he said.
"It forces me to be disciplined by sticking to a theme. Since my job isn't creative by nature, it gives me the chance to be as witty as I want."
Other Twitter users say that embodying nonhuman entities gives them the chance to create alter egos. "The Cone gets to say and do the things I think we all wish we could do," its creator said.
The man behind @WeirdHorse, a decidedly oddball stream of musings about, well, horse life, thinks he knows why his 137,000 followers appreciate his quirky humor.
"It's a breath of fresh air because it's not malicious," he said. "It's not forced out by a brand with an agenda or political motive and it's whimsical, throw-away and easy to digest. People respond well to that sort of thing."
Whimsical, yes. But let's be honest: @WeirdHorse may have one little agenda.
"The recent demand for Weird Horse T-shirts and mugs from my site ... has been another perk," he said.
What's your favorite nonhuman Twitter account? Sound off in the comments.
Twitter users names have been changed so that they may remain anonymous.