STORY HIGHLIGHTS
Juventus coach Antonio Conte banned from football for 10 months.
Conte's assistant Angelo Alessio also banned by Italian Federation
Serie A champions Juventus to launch an appeal
Six other Italian players acquitted of charges made against them
(CNN) -- Italian football champions Juventus plan to appeal against the 10-month ban that coach Antonio Conte has received after failing to report match-fixing when he managed Serie B side Siena.
Conte and his Juve assistant Angelo Alessio, who was also at Siena, were suspended by the Italian Football Federation (FIGC) following a police investigation over allegations of "sporting fraud and fraudulent association" in relation to a league fixture against Novara in April 2011.
While earlier charges of direct involvement in match-fixing have been dropped, the FIGC maintain Conte was aware of the corruption taking place during his tenure at Siena.
Last season Juventus won the Serie A title for the first time since being stripped of two scudettos and relegated in 2006 after another match-fixing scandal.
"The club underlines its full support for Antonio Conte and Angelo Alessio, in the hope that their innocence will emerge during the appeals process," said a Juventus statement.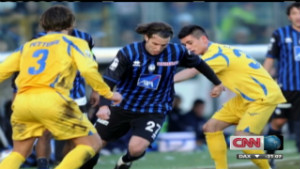 Arrests in soccer match-fixing probe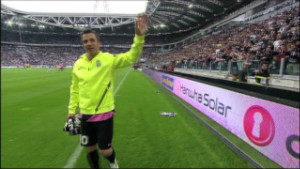 Del Piero's Juventus love affair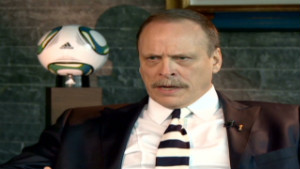 Eaton talks match fixing in January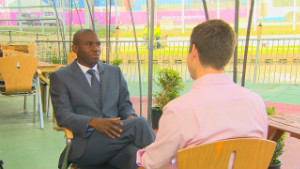 Muamba: I've played football again
The gambling game: Soccer's battle with betting
Conte submitted a plea bargain earlier in August, in which he would have had to pay a €200,000 ($245,000) fine and serve a three-month suspension, but the FICG rejected a more lenient sanction.
The former Juventus captain, 43, led his side to back into the Champions League after managing them through an entire season without suffering a defeat, but came under official investigation in June after his first season at the helm of the Serie A giants.
"He is not being accused of match-fixing himself, and with appeal the sentence may be reduced to five months. It's enormous scandal, and it goes way beyond Conte," John Foot, author of "Calcio: A History of Italian Football," told CNN.
In total, 13 clubs and 44 members of Italian League football are alleged to have been involved in the betting scandal investigation including Siena, which accepted a six-point deduction last week as part of a plea bargain.
Serie B sides Lecce and Grosseto have been excluded from Italy's second division for the 2012-13 season, and their former presidents Giovanni Semeraro and Piero Camilli face five-year suspensions.
Six other players -- Leonardo Bonucci, Simone Pepe, Marco di Vaio, Salvatore Masiello, Daniele Padelli and Giuseppe Vives --have been acquitted of the charges against them.
South East Asia betting
In May, Italian police descended on the national team's Euro 2012 training base to speak to defender Domenico Criscito as part of a wide-ranging investigation into match fixing.
The 25-year-old, formerly of Genoa but now at Russian club Zenit St. Petersburg, was questioned by officials probing gambling markets linked to fixing results of matches in the Italian top flight.
A total of 19 people were arrested in the ongoing investigation by magistrates in Cremona, 11 of them players in Italy's top division.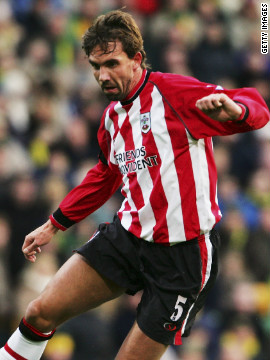 Former Southampton defender Claus Lundekvam has claimed there was widespread spot-fixing in the English Premier League. Lundekvam told a Norwegian television channel he and fellow players would bet on minor details of games, such as when the first throw-in would be taken.
Lars Bohinen enjoyed eight years in the Premier League and played alongside Lundekvam at international level for Norway. He told CNN there is far more addiction among top-flight players than people see. He said: "You could sense it from the way they gambled."
Former England captain Tony Adams is one footballer who has lived with addiction. After overcoming drug and alcohol problems he founded the Sporting Chance Clinic, dedicated to helping other sportsmen and women do the same. The Professional Footballers' Association and his one-time Arsenal teammate Paul Merson are also patrons.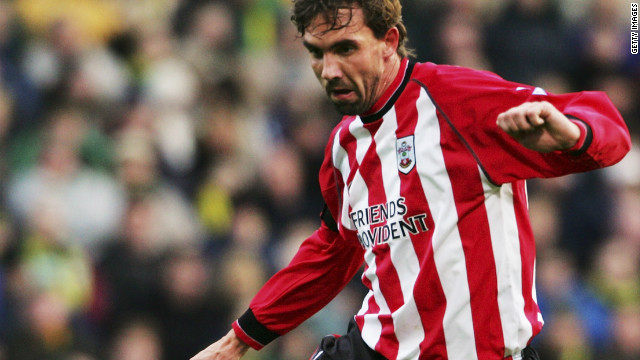 Footballers speak out on addiction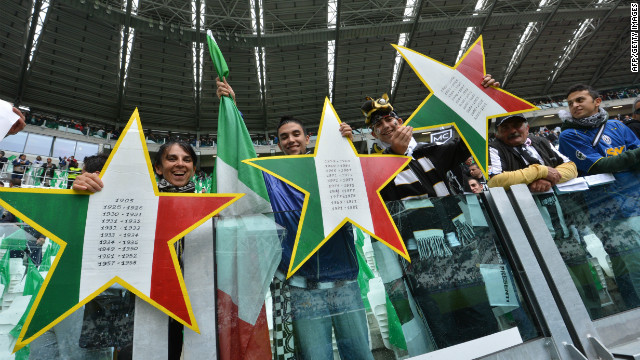 Juventus fans hold up three stars to signify the 30 championships won by the club, but two in 2005 and 2006 have been struck off the official records after the "Calciopoli" match-fixing scandal.
Former Juventus managing director Luciano Moggi gives testimony at a hearing into the match-fixing scandal. He was banned for life while the club lost two Serie A titles and was relegated to Serie B.
Juventus players celebrate their Serie A title success after going through the 2011-12 league season unbeaten to relegate arch-rivals AC Milan to second place.
Juventus coach Antonio Conte, a former fans' favorite as a player, has transformed his side's fortunes since taking charge at the start of the 2011-12 season.
Alessandro Del Piero suffered a disappointment in his farewell match for Juventus, losing the Coppa Italia final to Napoli to end a 43-game unbeaten run this season.
Andrea Agnelli is the latest member from the famous family which own FIAT and Juventus to take the helm at "The Old Lady." The son of legendary former president Umberto Agnelli, he took charge in May 2010 and has made sweeping changes at the club.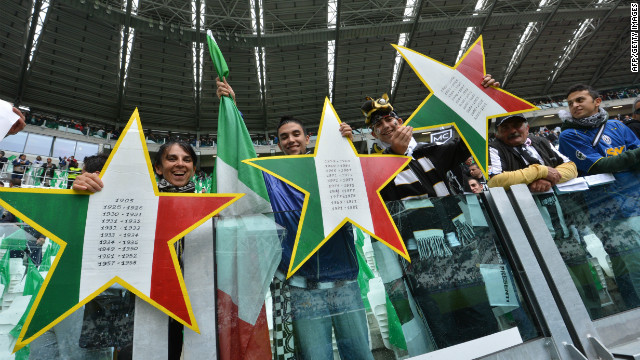 Juventus revived under president Agnelli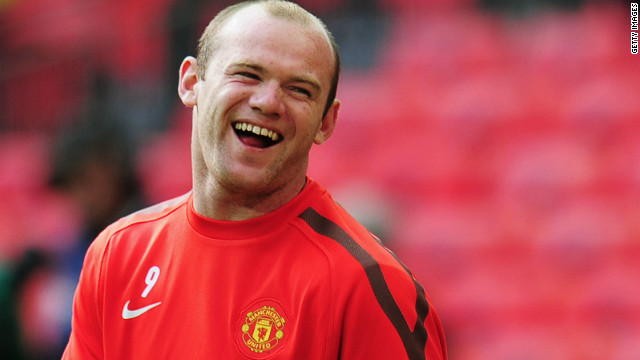 Manchester United and England striker Wayne Rooney has 4.6 million followers on Twitter. The Premier League's new code of conduct on the use of social media sites is to underline to players the responsibility they have to such a big audience.
Rio Ferdinand is a way behind teammate Rooney but still has three million followers who tune in for his views on everything from fashion to music, with a bit of football thrown in too of course.
Chelsea's Ashley Cole is a recent convert to Twitter but has already caused controversy, taunting fans from former club Arsenal over how many trophies he's won since swapping North London for West.
Even some Premier League managers have taken to Twitter. Former Liverpool boss Kenny Dalglish is on board and took to his page to thank the club's fans after he was sacked in May.
Neither Rooney nor Ferdinand can rival the popularity of Real Madrid's Cristiano Ronaldo though. The Portugal star currently has 11.8 million followers, and rising.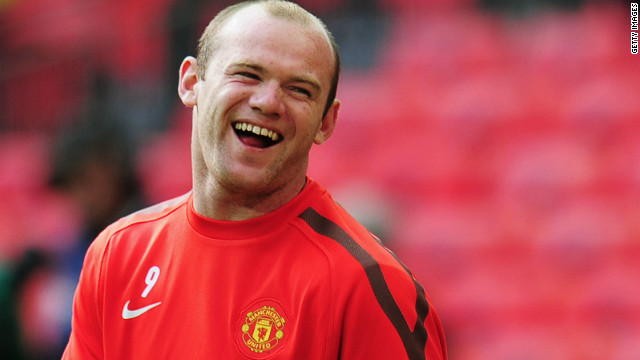 Premier League issue Twitter code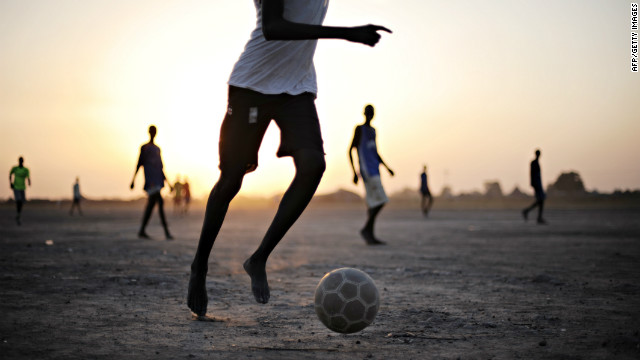 An academic study in 2009 estimated as many as 20,000 African boys are living on the streets of Europe after failing to secure contracts with European clubs following their trials.
In the last six months the total income from 4,973 transfers around the globe was $576 million. Stars like Arsenal striker Robin van Persie dominate the transfer headlines but the bulk of football transfers go under the media's radar.
Clubs are constantly on the search for the next "Lionel Messi." The Argentine joined Barcelona from Newell's Old Boys in 2000 at the age of 13.
Every professional player is required to possess a "sport passport" under FIFA regulations. But if a player is registered for the first time in Europe, confusion can arise because a federation there might not necessarily record the player's former clubs in South America or Africa.
Sports agent Paulo Texeira has switched his attention from representing footballers to fighting training compensation claims for South American and African clubs. In his spare time he is a keen surfer.
Teixeira claims Italian club AC Milan owes Brazilian club Botafogo FC of Ribeirao Preto compensation involving its training of the player Sergio Ceregatti.
Milan and Belgian club Anderlecht have complained to FIFA about what they claim is Teixeira's "defamation and calumny."
Training compensation is not just a matter for the European mega-clubs. Lowly Welsh team Aberyswyth Town had to wait over two years for a five-figure compensation payout from English side Shrewsbury Town after Tom Bradshaw became a professional.
In the Olivier Bernard case, the European Court ruled against Newcastle United in 2010 after a claim by the player's former French club Lyon, but cautioned that training-cost compensation is only acceptable if it reflects the accurate amount lost by the breach of contract.
Argentine laywer Ariel Reck made a successful compensation claim regarding Franco di Santo. After transferring from Chilean club Audax Italiano to Chelsea in 2008, training fees were still owed to two Argentine teams.
In a move to ensure the future rights of African clubs and players alike, Texeira has formed a partnership with the Samuel Eto'o Foundation to ensure care of the players enrolled at the Cameroon star's numerous football academies.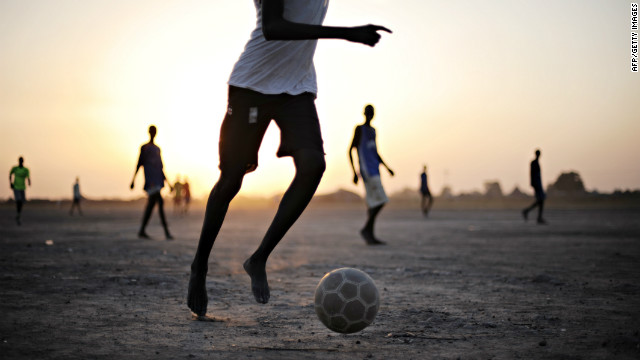 Football's invisible children
"The top people are still there and no-one has resigned," said Foot, Professor of Modern Italian History at University College London.
"The authorities have come close to uncovering the networks a few times in recent years, but they've really got it now. They have found a network that goes to Singapore and China -- it's an international network."
Football's world governing body FIFA is waiting for the FIGC to report on the scandal.
"FIFA is currently waiting to receive all relevant documents from the Italian FA (FIGC) pertaining to the case and will then evaluate the next steps," it said.
"This includes the potential extension of sanctions to have worldwide effect, in accordance with the FIFA Disciplinary Code."
Long-running saga
Since February, FIFA has extended 39 domestic sanctions in Turkey, Finland, Korean Republic and Croatia in an attempt to preserve the integrity of the sport. It said that South East Asia is "widely considered as a center of legal and illegal betting."
FIFA said it has invested €20 million ($24.5 million) as part of a global initiative to clamp down on corruption within football.
The scheme targets illegal and irregular betting and match-fixing, which is estimated to be worth hundreds of millions of dollars a year in Asia alone.
How can football tackle match fixing?
Friday's announcement of FIGC's punishments are the latest in a long-running saga that has cast a shadow over Italian football.
Seventeen people were arrested in a similar swoop last year, the most high-profile of which was Atalanta captain Cristiano Doni. He was subsequently banned from the game for three years.