Timeline: Bo Xilai's fall from grace
August 20, 2012 -- Updated 0437 GMT (1237 HKT)
STORY HIGHLIGHTS
Court finds Gu Kailai guilty of murdering Neil Heywood and gives her suspended death sentence
Sentence likely commuted to life in prison if Gu does not commit crimes during two-year reprieve
Family aide Zhang Xiaojun also found guilty and sentenced to nine years in prison
British embassy welcomes suspended death sentence
(CNN) -- The downfall of senior Communist Party "princeling" Bo Xilai has become one of the most closely watched political scandals in China. Culminating in a suspended death sentence for a murder charge against his wife, Gu Kailai, the veritable soap opera offers a glimpse into the workings of the highest echelons of the Chinese government, which is preparing for a once-in-a-decade leadership transition this fall.
November 14, 2011
Briton Neil Heywood is found dead in a hotel room in Chongqing, a municipality in southwestern China. Authorities later rule the cause of death was alcohol poisoning, and his body is cremated. Heywood had been working as a business consultant in China for more than a decade. His death did not receive widespread attention until rumors of Bo Xilai's alleged involvement arose in February.
February 6, 2012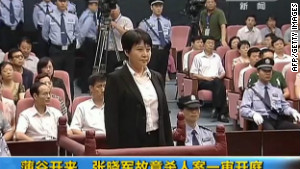 Gu Kailai found guilty of murder
Bo's right-hand man, Chongqing police chief and deputy mayor, Wang Lijun flees to the U.S. consulate in Chengdu. He stays one night before leaving "of his own volition" with Chinese security forces, according to the U.S. State Department. Wang has not been seen in public since. The Chongqing government releases a statement saying Wang has gone on medical leave for stress.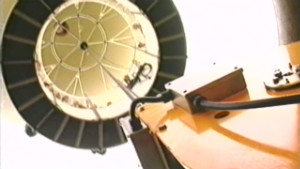 Gu Kailai's links to the UK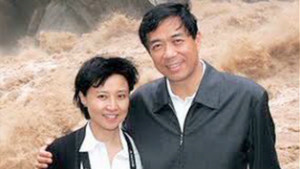 Gu Kailai murder trial ends; no verdict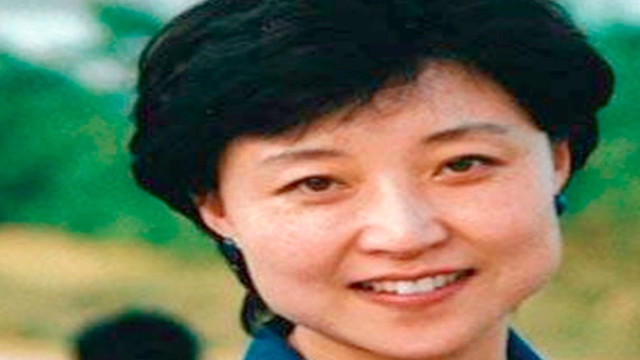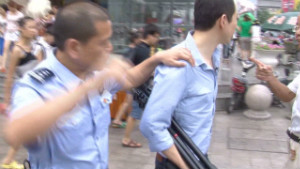 Trying to gain access to Gu Kailai trial
March 9, 2012
At the annual National People's Congress meeting, Bo speaks out at a press conference, dismissing the allegations against him and his family as "sheer rubbish." "A few people have been pouring filth on Chongqing and me and my family," he said, rejecting Western media reports that his son drove a Ferrari.
March 15, 2012
The state-run Xinhua news service announces that Bo Xilai has been stripped of his post as party secretary of Chongqing.
March 26, 2012
The British Foreign Office confirms that in February it formally requested China to open a new inquiry in Heywood's death. In response to speculation that Heywood was working as a spy in China, British Foreign Secretary William Hague later announces that Heywood "was not an employee of the British Government in any capacity."
April 10, 2012
Xinhua announces that Gu Kailai and family employee Zhang Xiaojun have been "transferred to judicial authorities on [the] suspected crime of intentional homicide." The same day, Xinhua reports that Bo has been suspended of his membership in the party's Politburo and the Central Committee-- the nation's ruling bodies-- because of suspected "serious breach of regulations."
April 24, 2012
A graduate student at Harvard's Kennedy School of Government, Bo Xilai's son, Bo Guagua, makes his first public statement in the university's newspaper. The 24-year-old denies rumors that he was living a playboy lifestyle while studying abroad but declines to comment on the ongoing investigation into his parents.
June 13, 2012
A French architect believed to be a close associate of Gu Kailai, Patrick Devillers, is arrested at his home by local police in Phnom Penh at China's request. Cambodian police later say that Devillers, 52, flew from Cambodia to China on July 17 of his own accord to assist Chinese authorities with their investigation into Gu. Devillers has denied any wrongdoing.
July 26, 2012
Gu Kailai and family employee Zhang Xiaojun are charged with "intentional homicide" and will be prosecuted in the Hefei municipal court in Anhui province, according to Xinhua. It's not clear whether Gu and Zhang have yet entered a plea because the legal proceedings have so far been behind closed doors. Meanwhile, Bo and the two suspects in the case have been kept out of the public eye since March and are unreachable for comment.
August 20, 2012
Following a one-day trial on August 9, the court delivered a guilty verdict for Gu Kailai in the murder in the death of Neil Heywood. It gave her a suspended death sentence, which is expected to be commuted to life in prison if Gu does not commit crimes during a two-year reprieve. Family aide Zhang Xiaojun was also found guilty in Heywood's death and sentenced to nine years in prison.

Part of complete coverage on
Bo Xilai scandal
September 20, 2012 -- Updated 1034 GMT (1834 HKT)

For the first time since leaving office, Bo Xilai has been implicated in his wife's murder of British businessman Neil Heywood in Chongqing.
September 24, 2012 -- Updated 0254 GMT (1054 HKT)

The trigger of China's biggest political scandal in a generation, Wang Lijun was once a feared police chief whose crime fighting exploits inspired a TV series.
August 31, 2012 -- Updated 0412 GMT (1212 HKT)

As China looks to usher in its next generation of leaders, one of the messiest political scandals to hit the ruling Communist Party in years continues to fester.
August 8, 2012 -- Updated 0532 GMT (1332 HKT)

How a rising star within the Chinese communist party was brought down by a murder scandal involving his wife.
August 17, 2012 -- Updated 0521 GMT (1321 HKT)

The prosecution of a politician's wife on murder charges has rocked China's Communist Party ahead of a once-in-a-decade leadership change.
August 20, 2012 -- Updated 1545 GMT (2345 HKT)

The one-day trial of Gu Kailai in China on August 9th was, quite literally, a spectacle: something meant to be watched.
August 9, 2012 -- Updated 0648 GMT (1448 HKT)

In the high-stakes world of Communist Party politics, it sometimes takes a politician only one wrong move to slide from fame to shame.
August 20, 2012 -- Updated 0222 GMT (1022 HKT)

The wife of a high-profile Chinese politician found guilty of murder has been described as funny, personable, attractive and charismatic.
August 9, 2012 -- Updated 0657 GMT (1457 HKT)

A charismatic politician, Bo Xilai is said to have made high-profile enemies after launching a crackdown on law and order in Chongqing.
April 27, 2012 -- Updated 1237 GMT (2037 HKT)

In an unusual move, the British government issues a statement saying the businessman allegedly murdered in China was not a spy.
April 23, 2012 -- Updated 0322 GMT (1122 HKT)

A run-down hotel on the outskirts of Chongqing is the unlikely setting for a murder mystery. CNN's Stan Grant looks inside.
Today's five most popular stories