STORY HIGHLIGHTS
Trabzonspor to build a hydroelectric plant in a bid to raise extra revenue
Turkish club believes $50 million project will help bring in $10 million a year
Teams across Europe looking at ways to raise extra revenue through sponsors
Clubs submit accounts for Financial Fair Play for first time in 2013-14 season
(CNN) -- Football's new Financial Fair Play rules have got some of the world's biggest clubs worried.
Facing the prospect of being punished with heavy fines and barred from European competition, they are desperate to make sure that generated revenues are equal or greater than expenditure.
Barcelona was one of the first to address balance sheet deficits when it allowed its first shirt sponsorship in 111 years, agreeing a $185 million deal with the Qatar Foundation in late 2010.
More recently European champion Chelsea, bankrolled since 2004 by Russian billionaire Roman Abramovich, signed a deal with energy giant Gazprom. One Turkish team has even gone down the surreal route of building a hydroelectric plant in a bid to raise revenue.
Inter Milan, owned by Italian oil tycoon Massimo Moratti, is selling a $67 million stake in the club to Chinese investors. Former Italian Prime Minister Silvio Berlusconi, who owns AC Milan, is reportedly seeking investment from his friend at the Kremlin, Vladimir Putin, also via Gazprom.
Are footballers on a par with bankers?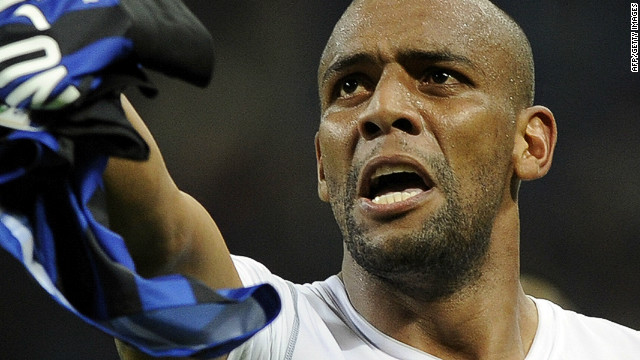 From Inter Milan to Manchester City: The reigning English Premier League champions have snapped up right-back Maicon for an undisclosed fee to help boost their bid for domestic and European honors in 2013. The Brazilian international has been at the San Siro for the past six seasons and made 235 appearances for the club.
Spurs to Hamburg: The Dutch international returns to the Bundesliga after a successful two-year spell at the north London club. Van der Vaart played for Hamburg from 2005 to 2008 before joining Spanish champions Real Madrid.
Manchester United to Fulham: With the arrival of Robin van Persie from Arsenal earlier this month, the chances of Dimitar Berbatov playing even more of a bit part at Old Trafford have only increased. Fulham have been the benefactors of Alex Ferguson's growing indifference to the player he signed for $47 million from Tottenham Hotspur in 2008. The 31-year-old Bulgarian rejected suitors in Italy, notably Juventus and Fiorentina, to stay in the English Premier League.


The $55 million paid by PSG for 19-year-old midfielder Lucas Moura broke the Brazilian transfer record for the third time this year, eclipsing the fee the French club spent on Thiago Silva and Chelsea's deal for Oscar. He will move to Paris in January, becoming the sixth Brazilian at the club.
Sao Paulo to Paris Saint-Germain


At $50.75 million, Thiago Silva is the world's most expensive defender in terms of upfront transfer fees -- though the largest including add-ons remains Rio Ferdinand's move from Leeds to Manchester United, which eventually rose to $150,000 more than the Brazilian's total). The 27-year-old spent three years in Italy with AC Milan and is an established international.
AC Milan to Paris Saint-Germain


Spain midfielder Javi Martinez completed a "complicated" move to the Bundesliga giants after activating a $50 million buyout clause in his contract that left him having to foot some of the bill.
Athletic Bilbao to Bayern Munich


Luka Modric completed his long-awaited switch from English club Tottenham Hotspur to Spanish champions Real Madrid for a reported $50 million. After attempting to force a transfer ahead of the 2011-12 season, the Croatian has finally got his move away from White Hart Lane.
Tottenham to Real Madrid
Lille to Chelsea
Eyebrows may have been raised upon seeing the size of the $49.5 million transfer fee Chelsea paid for Eden Hazard, but the 21-year-old Belgium winger is one of Europe's biggest talents, having being selected for the Ligue 1 Team of the Year three times in a row.


After a protracted saga of a transfer, Chelsea finally gave in to Internacional president Giovanni Luigi's demands and paid a Brazilian transfer record $39.25 million for 20-year-old midfielder Oscar. Only time will tell if the talented young playmaker is worth the money, but with so many creative options at Roberto di Matteo's disposal he may well have to make an immediate impact or risk spending a season on the bench.
Internacional to Chelsea


Robin van Persie, the English Premier League's top scorer last season, stunned Arsenal fans by joining rivals United for $37 million after refusing to sign a new contract.
Arsenal to Manchester United


Argentina international forward Ezequiel Lavezzi arrives at PSG with a $36.25 million price tag and a big reputation following his five years in Italy. He will link up with another former Serie A star in Zlatan Ibrahimovic.
Napoli to Paris Saint-Germain
Borussia Dortmund to Manchester United
Those who cynically write off $26.25 million signing Shinji Kagawa as nothing more than a ploy to boost United shirt sales in Asia do so at their own peril -- the 23-year-old is a top-level player with excellent credentials: two Bundesliga titles, one German Cup, an Asian Cup and more than 30 appearances for Japan.


Young England international Jack Rodwell was Roberto Mancini's first signing since winning Manchester City's first English league title in 43 years. At $24 million he is far from the most expensive player at the Etihad Stadium, but the highly-rated 21-year-old midfielder is seen as a long-term investment.
Everton to Manchester City


Until last season, Zlatan Ibrahimovic had won the league eight years in a row with five different clubs. The Sweden striker's $24 million move to PSG pushed him further ahead of Nicolas Anelka as the most expensive player of all time, with total transfers of more than $210 million.
AC Milan to Paris Saint-Germain


For the second year in a row, a key Arsenal player has been lured to Spain by Barcelona. Last August it was Cesc Fabregas, this time it's Cameroon midfielder Alex Song. The 25-year-old moved for $23.7 million on a five-year contract, with a release clause of $100 million.
Arsenal to Barcelona


Spain star Santi Cazorla was one of Malaga's marquee signings last season, but is the first of the troubled Spanish club's high-profile players to depart in the midst of financial problems. The winger's $23.5 million fee is similar what he cost when joining from Villarreal.
Malaga to Arsenal
Borussia Monchengladbach to Borussia Dortmund
Finishing fourth in both goals scored and assists last season, Marco Reus almost single-handedly pushed Borussia Monchengladbach to a fourth-place finish in Germany and Champions League football. Champions Dortmund see the 23-year-old, who cost $21 million, as the ideal replacement for Shinji Kagawa -- and if his brief appearances at Euro 2012 are anything to go by he could become much more.


After much interest from all corners of Europe, FC Twente's top-scoring target man Luuk de Jong decided to join Borussia Monchengladbach in an $18. 5 million deal. The 21-year-old, who scored 25 goals in 32 appearances last season, went to Euro 2012 but did not appear for the Netherlands.
FC Twente to Borussia Monchengladbach


With the eyes of the English Premier League's fans firmly set on the Robin Van Persie transfer saga, many have neglected the man coming in to replace him -- $18.5 million France international Olivier Giroud. For all the money PSG spent last season, it was Giroud and his 21 goals which spurred underdogs Montpellier to a first Ligue 1 title.
Montpellier to Arsenal


New Barca boss Tito Villanova acted quickly to fill the gap left since Eric Abidal's liver transplant, bringing in Spain's Euro 2012 surprise standout player Jordi Alba for a bargain $17 million to fill the left-back slot before the tournament had even finished.
Valencia to Barcelona


New Liverpool boss Brendan Rodgers paid $17 million for 21-year-old striker Fabio Borini, whose nine goals in 24 appearances at Roma earned him selection for Italy's Euro 2012 squad. He returns to Britain following an earlier loan spell with Rodgers' former club Swansea.
AS Roma to Liverpool


Lukas Podolski has left his childhood club Cologne for the second time, having struggled to make an impression at Bayern Munich following his 2006 transfer. The Germany star cost Arsenal $15.75 million after scoring 18 Bundesliga goals last season -- which was not enough for "the Billy Goats" to avoid relegation.
FC Cologne to Arsenal


A surprise star of Euro 2012, Mario Mandzukic scored three times in three games for Croatia to be the tournament's equal top scorer. Bayern paid Bundesliga rivals Wolfsburg $15.75 million for the 26-year-old striker's services.
Vfl Wolfsburg to Bayern Munich


Belgium international Jan Vertonghen is already being touted by Tottenham fans as the long-term replacement for injury-plagued former captain Ledley King in the center of defense. His protracted $11.5 million transfer could prove key to the fortunes of new Spurs boss Andre-Villas Boas.
Ajax to Tottenham Hotspur


Chelsea took its spending in the current transfer window to over $100m with the signing of Spanish full back Cesar Azpilicueta from French team Marseille.
Marseille to Chelsea


Germany midfielder Marko Marin agreed his $9.5 million move to Chelsea before last season had even finished, and the 23-year-old is expected to make a big impact for the European champions with the skills that have seen him dubbed "the German Messi."
Werder Bremen to Chelsea


Antonio Cassano has left AC Milan to join city rivals Inter, while fellow Italy striker Giampaolo Pazzini went in the other direction. Milan had to pay a reported $8.7 million extra for Pazzini, who at 28 is two years younger than his former Sampdoria teammate. Cassano, meanwhile, recovered from heart surgery to help Italy reach the final of Euro 2012.
AC Milan to Internazionale


Diego Forlan struggled to impress in his one season in Italy after seven prolific years in Spain's top flight, but the 33-year-old Uruguay striker could prove to be a free-transfer bargain in Brazil for Internacional. He was named best player at the 2010 World Cup, where he was joint top scorer, and has led the goal charts twice in Europe.
Internazionale to Internacional


Midfielder Riccardo Montolivo agreed to join Milan on a free transfer before helping Italy reach the final of Euro 2012, having spent seven years at Fiorentina.
Fiorentina to AC Milan


Turkey midfielder Nuri Sahin failed to impress in in his one season at Real Madrid after being snapped up from German champions Borussia Dortmund, and has been given the chance to kickstart his career in the English Premier League.
Real Madrid to Liverpool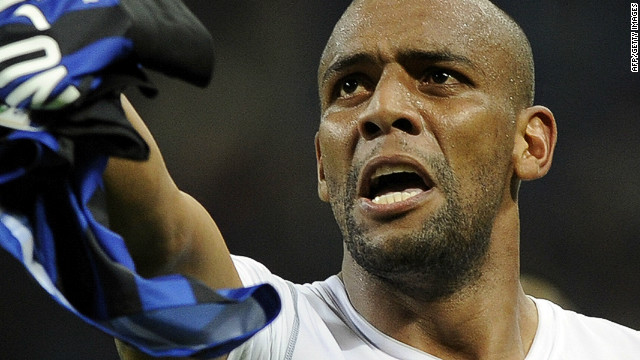 Top European football transfers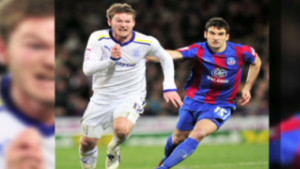 Pitfalls of the premier football leagues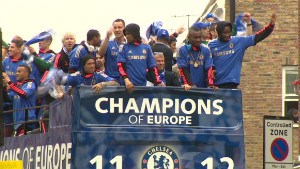 Chelsea in for title fight
The decision to seek foreign funds is alien to Italian football, where only one club in Serie A has an overseas owner, and illustrates how the need to seek global sponsorship is being used to work around the new UEFA framework.
England's Abu Dhabi-owned Manchester City signed a $628 million deal with the emirate's airline Etihad that was described as an "improper transaction" by a Council of Europe Committee.
Welcome to the crazy world of beating FFP.
"Clubs are looking for more revenue-generating partnerships with sponsors in part to ensure compliance with the UEFA FFP regulations," football finance expert Daniel Geey of London firm Field Fisher Waterhouse told CNN.
"The concern for many clubs if they breach the FFP requirements is whether they will be sanctioned through expulsion from UEFA competition.
"Some sanctions for breaching the regulations may not be as harsh, but in order to fill a potential revenue shortfall clubs are looking for ways to beef up their accounts."
Will football clubs play fair financially?
Perhaps the most intriguing tale is that of Turkish club Trabzonspor, which has created a novel way of ensuring it does not fall foul of the FFP rules.
Based in the Anatolia region of the country, which is fast becoming Turkey's economic center, the six-time league winner -- whose chairman Sadri Sener is a civil engineer -- is investing in its future.
The Black Sea club will build a hydroelectric plant in a bid to raise revenues after receiving permission from the Turkish government, which is seeking an alternative source of energy after becoming reliant on the natural gas supplied by neighboring Russia, Azerbaijan and Iran.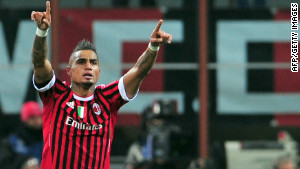 Can AC Milan rebuild this season?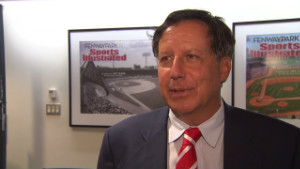 Waking a sleeping football giant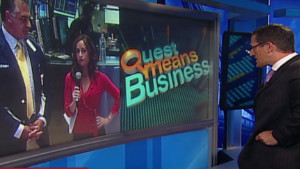 Manchester United goes public
The plant is expected to cost an estimated $50 million, with annual revenues expected to pull in $10 million a year. The deal could prove a masterstroke as Turkey's energy market is growing by 8% each year.
Trabzonspor, which will play in the second tier UEFA Europa League this season, is also considering plans for a second and smaller plant.
"The club needs a guaranteed source of income, and we have the ideal conditions for hydro power," the Financial Times quoted a Trabzon club official as saying.
The world's best-paid sports teams
The hydro project is just the latest in a line of schemes devised by clubs to work around the FFP which may come under scrutiny from European football's ruling body.
"Many of the more recent deals like Etihad's long-term agreement with Manchester City and Chelsea's arrangements with Gazprom have prompted some to suggest such sponsorship deals are a convenient way to use the facade of a sponsorship deal to boost revenues," Geey said
"Such analysis will ultimately be done through UEFA's Club Financial Control Body. They will have to assess whether such transactions fall under the 'related party transaction' provisions of the FFP regulations and if so, what the fair value of the transaction really is.
"Similarly, UEFA will also have to consider at the appropriate time whether Trabzonspor's innovative plan to build an energy power plant to boost club revenues would actually fall within what would be classed as relevant revenues for FFP calculations.
"Such investigations will only occur come the 2013-14 season when clubs have to submit their accounts for FFP compliance for the first time."
In a UEFA report published last year, it was estimated that about 50% of top European clubs were losing money and 20% were recording sizable deficits.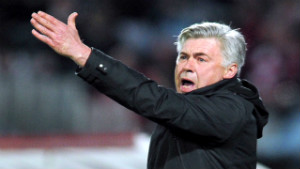 French football club spends big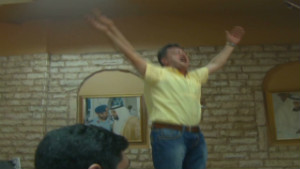 Abu Dhabi celebrates Man City win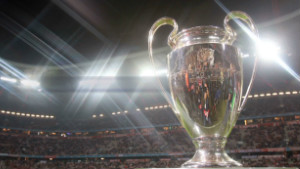 Champions League means big money
Under the new rules, owners can only contribute a maximum of $55.5 million for the 2013-14 and 2015 seasons together, and $37 million during the period covering 2015-16, 2016-17 and 2017-18.
Current rules state that should clubs incur losses in excess of $60 million over a three-year period, they will be hit with sanctions as well as exclusion from the Champions League and Europa League.
Bumper revenues for Premier League clubs tempered by soaring wages
But while the boardrooms are anxiously preparing for FFP, supporters across the globe may not see much change.
Although spending within the August transfer window is down from $761 million last season to around $392 million so far this year, Premier League supporters will still enjoy a first-class brand.
"People are talking about FFP more in the UK than elsewhere," Paul Rawnsley, director at Deloitte's sports business group, told CNN. "But I don't think the normal fan in the stands will really notice anything too different.
"There won't be any radical changes and all it will do is bring a better balance over time. At the very top end of the game we've seen that football is quite resistant to economic downturn.
"Players are still going to be rewarded well and this idea of FFP is not a new thing."
Rawnsley predicts clubs will adapt to the new framework and that none of the major players will fail to meet the FFP criteria.
"I'd be pretty surprised if some clubs across Europe weren't preparing for the FFP rules to come into place because this concept was approved back in 2009," he said.
"UEFA has already said it will impose sanctions on clubs which don't comply and that could be a financial penalty or even exclusion from a competition."