STORY HIGHLIGHTS
ATP rule out backing a tennis players boycott of the 2013 Australian Open
Players angered by disparity in prize money between top stars and first round losers
The Australian Open has the highest prize fund of any of the four grand slams
A player who loses in the first round of the tournament receives $21,600
(CNN) -- Tennis bosses have told the sport's stars that a boycott of the 2013 Australian Open over prize money would not be backed.
Players have voiced concerns over the disparity between the money earned by stars who reach the latter stages of grand slams and those who exit in the early rounds.
British newspaper the Sunday Times reported that they were planning to start a rebel event, possibly in Dubai, if pay is not increased for the Melbourne tournament in January.
But the ATP, which represents the interests of male players, has denied it would help players in organize any such action.
"The ATP has been clear and repetitive in telling players that it will not organize a boycott," it said in a statement.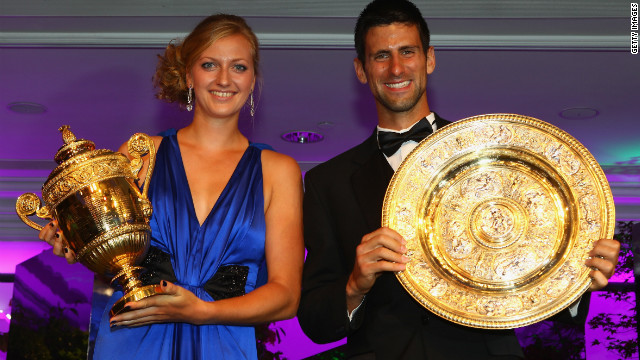 Petra Kvitova of the Czech Republic and Novak Djokovic of Serbia will be hoping to defend their Wimbledon titles in July -- earning a 4.5% increase in prize money if they do. Singles champions will now receive £1.15 millon ($1.85 million).
Rafael Nadal ruined Britain's hopes of a home finalist after defeating Andy Murray in the 2011 semis. Both were part of the "Big Four" who helped secure pay increases. Semifinalists will now take home £287,500 ($463,336) -- up 4.5%.
Jo-Wilifried Tsonga of France delivered one of the biggest upsets of the 2011 tournament, knocking out six-time champion Roger Federer in the quarterfinals. Quarterfinalists will now earn £145,000 ($233,720) -- an increase of 5.5%.
World No. 2 Nadal beat Juan Martin Del Potro of Argentina in the last 16 before losing in the final. Fourth-round losers will this year earn £75,000 ($120,825) -- an increase of 9.1%.
Russian third seed Vera Zvonareva suffered a shock third-round exit in last year's against Bulgaria's Tsvetana Pironkova. A similar achievement this year would earn her £33,875 ($54,630) -- an increase of 13.1%.
Germany's Sabine Lisicki drops to her knees after defeating French Open champ Li Na in the second round of last year's tournament. Under this year's schedule, the Chinese player would have made £23,125 ($37,302) -- a 14.9% rise.
Italy's Francesca Schiavone, a first-round loser in 2010, redeemed herself last year by beating Australia's Jelena Dokic. Those who drop out at the first hurdle this year will take home £14,500 ($23,389) -- the biggest increase of all rounds at 26.1%.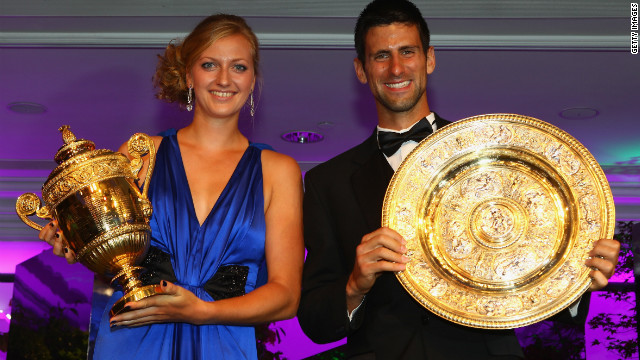 Wimbledon stars' pay increase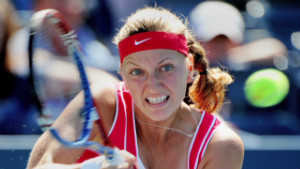 Petra Kvitova looking to win 2nd major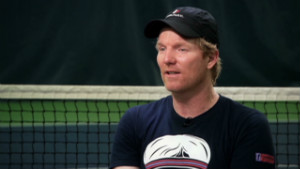 Jim Courier's U.S. Open tips
"Instead, ATP Management and players have taken a diplomatic approach this year with the grand slams to address player compensation issues.
"The grand slams are important events that generate significant revenues, and the players who perform there should share in an acceptable percentage of those revenues like they do on the ATP World Tour."
How 'Big Four' earned a pay rise for tennis colleagues
The Australian Open, held in Melbourne every January, is one of four grand slams in tennis -- along with the French and U.S. Opens and Wimbledon.
In 2012, first-round losers at the year's first major tournament were given $21,600, compared to $22,500 in France and $23,000 in the U.S. and Britain -- the latter three having increased by 20%.
The biggest disparity is in Australia, which has the highest prize purse and biggest winner's check of almost $2.4 million.
"We are pleased that the discussions initiated by the ATP with each of the grand slams this year have resulted in certain prize money increases for players in 2012," the men's ruling body said.
"We remain focused on our active dialogue with these events about player compensation for 2013 and beyond. The players remain unified and passionate about this issue."
Australian Open boss Craig Tiley, in New York for the U.S. Open which began on Monday, attempted to quell boycott fears.
"We are the first to say that for tennis to be a viable career, the top 250 players need to make a good living," he told Australian news agency AAP.
"The top 250 players in tennis make about a quarter of the amount of money in tennis as they do in golf. So that could be a good benchmark for us. And the PGA Tour's prize money has increased more than the ATP Tour's has, so we have to address that too.
"Our relationship with the playing group is very, very strong. It's in everyone's interests (not to strike). We're very confident that whatever needs to be resolved will be."