Japan regrets Beijing flag snatching
August 28, 2012 -- Updated 0550 GMT (1350 HKT)
STORY HIGHLIGHTS
Japan labels incident "very regrettable"
Envoy unhurt but Japanese flag on the vehicle was snatched
Relations between two countries tense in recent weeks
Tension stems from territorial dispute over island chain
(CNN) -- Japan on Tuesday described an attack on a car carrying the country's ambassador in Beijing as "very regrettable."
Ambassador Uichiro Niwa was unhurt in Monday's incident but a man ripped off the Japanese flag flying on the vehicle.
"It was very regrettable -- the national flag shows the country's dignity and it's a principle of international law that you should respect it," Japan's foreign minister, Koichiro Gemba, told reporters.
Relations between the two countries have been tense in recent weeks, with anti-Japan protests erupting in several Chinese cities earlier this month over a disputed island chain known as Diaoyu in China and Senkaku in Japan.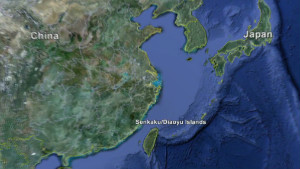 US in middle of China-Japan island flap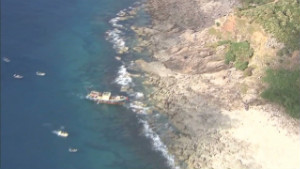 China, Japan dispute over islands
Anti-Japan protests erupt in China amid island dispute
Gemba said he planned to send Japan's vice foreign minister, Tsuyoshi Yamaguchi, to deliver a letter to Chinese President Hu Jintao on behalf of Japan's prime minister.
He said that Tokyo demanded preventative measures and a criminal investigation.
Xinhua, China's official news agency, said that authorities were "seriously investigating" the case.
"The Chinese government always conscientiously fulfills the Vienna Convention on Diplomatic Relations to protect the safety of foreign embassies and personnel," Xinhua said.
Diplomatic vehicles in China carry special number plates but typically only ambassadors' cars display national flags.
Gemba also said that Japan and China needed to exchange views on the current bilateral relationship and regional issues such as the Korean peninsula.
Diplomatic tension ratcheted up after pro-Beijing activists landed on one of the disputed islands earlier this month. They were arrested by Japanese authorities and later deported.
Japanese activists landed on the islands days later carrying Japanese flags, draping one over a lighthouse.
The landings triggered protests across China.

Today's five most popular stories
Part of complete coverage on
December 15, 2014 -- Updated 1144 GMT (1944 HKT)

A Chinese couple allegedly threw hot water on a flight attendant and threatened to blow up the plane, forcing the Nanjing-bound plane to turn back to Bangkok.
December 15, 2014 -- Updated 0503 GMT (1303 HKT)

China's 1.3 billion citizens may soon find it much harder to belt out their national anthem at will.
December 10, 2014 -- Updated 0021 GMT (0821 HKT)

Like Beijing today, Los Angeles in the last century went through its own smog crisis. The city's mayor says LA's experience delivers valuable lessons.
December 6, 2014 -- Updated 0542 GMT (1342 HKT)

At the height of his power, Zhou Yongkang controlled China's police, spy agencies and courts. Now, he's under arrest.
December 5, 2014 -- Updated 0826 GMT (1626 HKT)

China says it will end organ transplants from executed prisoners but tradition means that donors are unlikely to make up the shortfall.
December 5, 2014 -- Updated 0648 GMT (1448 HKT)

China's skylines could look a lot more uniform in the years to come, if a statement by a top Beijing official is to believed.
December 3, 2014 -- Updated 0855 GMT (1655 HKT)

Despite an anti-corruption drive, China's position on an international corruption index has deteriorated in the past 12 months.
November 26, 2014 -- Updated 1201 GMT (2001 HKT)

A daring cross-border raid by one of Russian President Vladimir Putin's associates has -- so far -- yet to sour Sino-Russian relations.
November 24, 2014 -- Updated 0051 GMT (0851 HKT)

A 24-hour Taipei bookstore is a hangout for hipsters as well as bookworms.
November 25, 2014 -- Updated 0153 GMT (0953 HKT)

China is building an island in the South China Sea that could accommodate an airstrip, according to IHS Jane's Defence Weekly.
November 19, 2014 -- Updated 1057 GMT (1857 HKT)

North Korean refugees face a daunting journey to reach asylum in South Korea, with gangs of smugglers the only option.
November 21, 2014 -- Updated 2319 GMT (0719 HKT)
China and "probably one or two other" countries have the capacity to shut down the nation's power grid and other critical infrastructure.