Reports: Missing U.S. reporter held in Syria
September 4, 2012 -- Updated 1632 GMT (0032 HKT)
STORY HIGHLIGHTS
The Washington Post says Austin Tice is being held in Damascus
Tice, 31, hasn't been heard from in two weeks
He reported for the Post, McClatchy Newspapers, and others
His family is pleading for his release
(CNN) -- U.S. journalist Austin Tice, who went missing while working in Syria two weeks ago, has been captured and is being held in Syrian government custody, The Washington Post reported Thursday, citing a senior diplomat and others familiar with the matter.
The Post is one of several news outlets for which Tice, 31, filed stories since he began reporting from Syria in May. He also reported for McClatchy Newspapers and Al-Jazeera English.
Tice's family immediately called for his release, saying in a statement, "Austin is our precious son, and we beseech the Syrian government to treat him well and return him safely to us as soon as possible."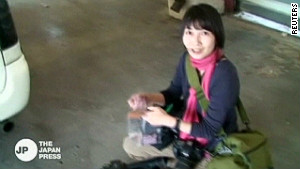 Video of slain journalist's final hours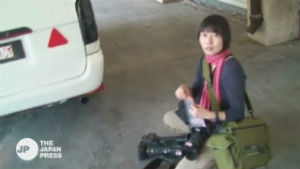 Japanese journalist killed in Syria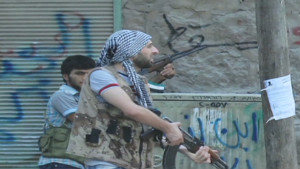 Reporter in Syria: Intense shelling
The executive editor of The Post, Marcus Brauchli, also urged authorities to release Tice, as did Anders Gyllenhaal, McClatchy's vice president for news.
"We welcome the news that Austin Tice is likely being held by the Syrian government, although this has still not been confirmed by government authorities," Gyllenhaal said in a statement. "If this is indeed the case, it means we move to a new stage of waiting for his release.
"There's no basis for detaining a journalist. Austin is a respected and very dedicated reporter and we would expect his immediate release."
Tice's last public post was August 11 on Twitter, where he said he spent the day with members of the rebel Free Syrian Army at a pool party with music.
The U.S. State Department has been working through the Czech Embassy in Damascus to learn details of Tice's whereabouts.
The Post and the Committee to Protect Journalists, an advocacy group, both reported it was the Czech ambassador to Syria who first revealed the news about Tice on Thursday.
Reporters Without Borders, another advocacy group, says Syria is one of the most dangerous places for journalists. Ten have been killed since the start of the conflict early last year, it says.

Part of complete coverage on
Syrian crisis

There's more to the Syrian civil war than rebels versus the regime. Syria's neighbors in the Middle East also have a stake in the conflict.
May 9, 2013 -- Updated 2113 GMT (0513 HKT)

Israel is taking steps to defend itself against threatened retaliation from Syria after claims it launched airstrikes on Damascus.
May 14, 2013 -- Updated 1636 GMT (0036 HKT)

Domestic political will is a necessary for intervention and polls show Americans are reluctant to support military interventions in Syria.
May 6, 2013 -- Updated 1738 GMT (0138 HKT)

Syria's claim that Israel launched airstrikes presents a dangerous escalation of Israel's involvement in Syria's war, writes Fawaz Gerges.
May 7, 2013 -- Updated 0941 GMT (1741 HKT)

The U.N. says a Syrian rebel group may have used a nerve agent -- it would not be the first time the al-Qaeda-affiliated group used chemical weapons.
May 1, 2013 -- Updated 1800 GMT (0200 HKT)

Having willfully avoided direct military involvement in Syria for the past two years, Obama may not be so lucky anymore, writes Aaron David Miller.
May 10, 2013 -- Updated 0944 GMT (1744 HKT)

What began as a protest movement became an uprising that metastasized into a war, a vicious whirlpool dragging a whole region toward it.

A devout man prays. A fighter weeps over a slain comrade. These are a few faces of the Syrian conflict captured by photographer LeeHarper.
April 25, 2013 -- Updated 0859 GMT (1659 HKT)

A group of pro-Syrian regime hackers that has targeted major news organizations but its cyber attacks can have real-life impact.
March 7, 2013 -- Updated 2324 GMT (0724 HKT)

The role of women in Syrian uprising is little reported, but many have played a key part as activists and medics since the bloodshed began.

Are you in Syria? Share your stories, videos and photos with the world on CNN iReport, but please stay safe.
Today's five most popular stories