STORY HIGHLIGHTS
F1 car is able to create around 3.5g of cornering force
Drivers could lose up to 3 kg of their body weight during a race
Cycling, tennis and swimming all help to deal with strain of racing
Triathlon just as difficult as racing in Grand Prix
(CNN) -- As glamorous as it may seem, Formula One is not all about fast cars, fast women and partying on luxurious yachts in Monte Carlo.
The heavy demands of a punishing schedule, and the physical requirements of handling a car at extreme speeds, mean that even during the off-season the drivers are constantly putting their bodies through increasingly strenuous training.
McLaren's former world champion Jenson Button takes his conditioning seriously. The Englishman has caught the triathlon bug, and has even set up his own trust which organized a charity race during F1's month-long summer break..
"I started racing in triathlon in 2008 and it was mostly training for F1 and I got really into it," Button told CNN ahead of Sunday's Belgian Grand Prix at Spa, which could be particularly testing if the wet conditions that marred the practice sessions continue.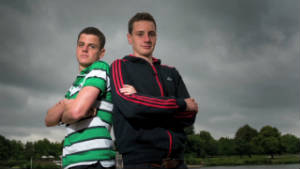 A triathlon master class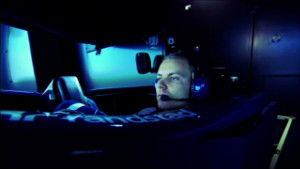 Simulating the F1 experience
"I've become addicted to triathlon because I'm a competitive person as most sportsmen are, and so when I do something else and I'm OK at it, I want to improve.
"I've been doing triathlons for four or five years now and improving all the time."
Formula One drivers are some of the fittest athletes in sport, undergoing extensive conditioning and cardiovascular work.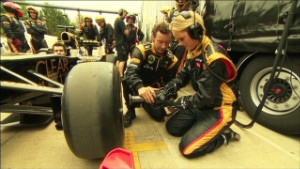 In the pits with Lotus F1 Team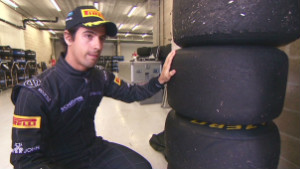 Designing Formula One tires
An F1 car is able to create around 3.5 g of cornering force, and the extreme heat inside the cockpit means drivers could lose up to 3 kg of their body weight during a race.
While Ferrari's 2012 championship leader Fernando Alonso likes to go cycling and play tennis to help build strength, some like Red Bull's Mark Webber prefer the challenge of mountain biking.
McLaren insists F1 title 'still up for grabs'
Strength plays a key part in helping drivers deal with the rigorous demands of the car, and the neck and chest muscles take much of the punishment.
Muscles can be helped to cope with the demands by specially designed "rigs" while hours in the gym also help to develop strength in the arms.
"The all-round fitness of a triathlon is great because you have the swim, which is upper body and core, and you have the bike, which is legs and it is core, and you have the run -- which is an all over workout," Button said.
"It's working your heart very high, its working your lungs very hard, but the bit we really take away from it is the mental side of it because it hurts a lot."
Electric 'Formula E' motor series to launch in 2014
Button, now 33, is enjoying his 13th year in F1 after joining Williams back in 1999 but has admitted that he's already got one eye on retirement as the demands of the sport take a toll on his body.
Button believes he loses nearly three liters of fluid during a race, while his heart is thumping at around 150 to the minute.
"It's very draining to drive a Formula One car," he said.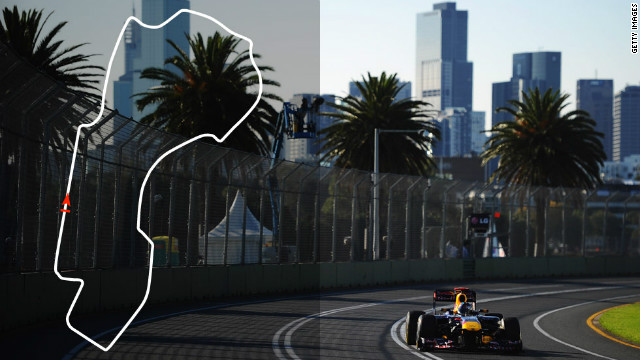 Australian Grand Prix: March 18, Melbourne
2012 champion: Jenson Button, McLaren


2012 champion: Fernando Alonso, Ferrari
Malaysian Grand Prix: March 25, Kuala Lumpur


Defending champion: Lewis Hamilton, McLaren
Chinese Grand Prix: April 15, Shanghai


2012 champion: Sebastian Vettel, Red Bull
Bahrain Grand Prix: April 22, Sakhir


2012 champion: Pastor Maldonado, Williams
Spanish Grand Prix: May 13, Catalunya


2012 champion: Mark Webber, Red Bull
Monaco Grand Prix: May 27, Monte Carlo


2012 champion: Lewis Hamilton, McLaren
Canadian Grand Prix: June 10, Montreal


2012 champion: Fernando Alonso, Ferrari
European Grand Prix: June 24, Valencia


2012 champion: Mark Webber, Red Bull
British Grand Prix: July 8, Silverstone


Defending champion: Lewis Hamilton, McLaren
German Grand Prix: July 22, Hockenheim


2012 champion: Lewis Hamilton, McLaren
Hungarian Grand Prix: July 29, Budapest


2012 champion: Jenson Button, McLaren
Belgian Grand Prix: September 2, Spa


2012 champion: Lewis Hamilton, McLaren
Italian Grand Prix: September 9, Monza


2012 champion: Sebastian Vettel, Red Bull
Singapore Grand Prix: September 23, Singapore


2012 champion: Sebastian Vettel, Red Bull
Japanese Grand Prix: October 7, Suzuka


2012 champion: Sebastian Vettel, Red Bull
Korean Grand Prix: October 14, Yeongam


2012 champion: Sebastian Vettel, Red Bull
Indian Grand Prix: October 28, New Delhi


2012 champion: Kimi Raikkonen, Lotus


Abu Dhabi Grand Prix: November 4, Yas Marina


2012 champion: Lewis Hamilton, McLaren
United States Grand Prix: November 18, Austin


2012 champion: Jenson Button, McLaren
Brazilian Grand Prix: Sao Paulo, November 25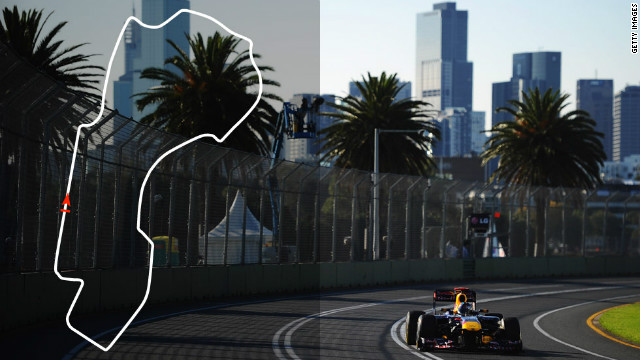 Formula One 2012: The circuits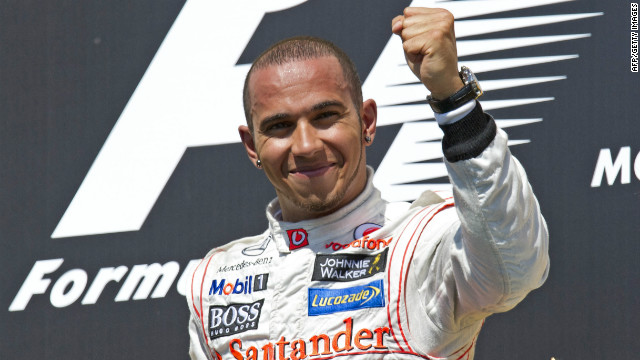 Lewis Hamilton is Formula One's seventh winner in the seven races so far this season following his victory at the Canadian Grand Prix in June.
Mark Webber earned Red Bull's second victory of 2012 when he won F1's marquee race in Monaco in May.
Pastor Maldonado became the first Venezuelan to win an F1 race at the Spanish Grand Prix earlier in May, ending Williams' eight-year wait for a victory.
World champion Sebastian Vettel won 11 races last year, but his only victory for Red Bull so far this season was at the fourth Grand Prix in Bahrain in April.
Nico Rosberg won his first race in 111 career starts in China in April, giving Mercedes a first victory since the golden era of Juan Manuel Fangio in 1955.
Two-time world champion Fernando Alonso overcame the early-season limitations of his Ferrari to win the rain-hit race in Malaysia in March.
Jenson Button started the season in fine style, but has struggled to keep up with his McLaren teammate Hamilton since winning the opening race in Australia.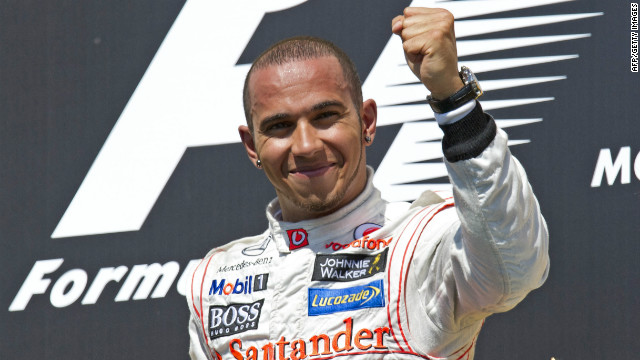 Seven winners from seven F1 races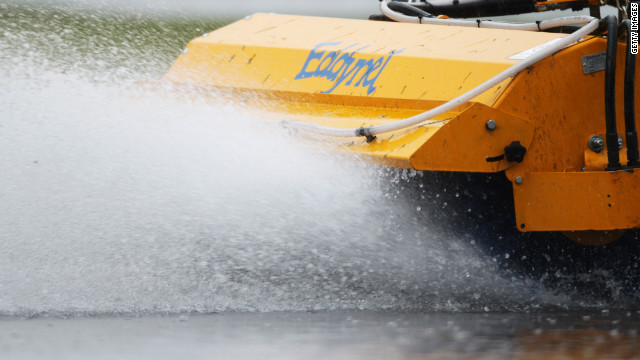 The 2012 Formula One season sees the introduction of a four-hour limit for races, following last year's rain-delayed marathon in Canada. Charlie Whiting, the FIA's race director, explained the decision, telling the sport's official website: "Should four hours elapse during a future race, drivers will receive a signal telling them they have one more lap before the checkered flag."
Teams can no longer use engine exhaust to produce large amounts of downforce -- a practice which has been prevalent for the last two years in the form of blown diffusers. Now exhaust pipes must exit in a defined area at the back of the car, not run along its underbelly.
Many of this year's cars feature a dramatic stepped-nose design. Whiting said this is to make sure the height of the nose was lower than the sides of the cockpit, therefore reducing the risk to the driver in the event of a collision.
In previous seasons, cars had to pass crash tests in order to compete in races. Now, cars must pass the FIA's 18 mandatory tests before the official preseason test events. "It is indefensible to have drivers testing cars in the winter that haven't met the safety standards we demand for a race," said Whiting.
As bizarre as it may sound, drivers have been told not to drive off the race track without good reason. "We've seen drivers taking shortcuts on in and out laps, either to save time or fuel," explained Whiting.
Pit stops are a crucial part of F1, and a race can be won or lost depending on how quickly the crew are able to replace a car's tires. In an attempt to save valuable time, teams have been known to power their wheel guns with compressed helium instead of air. But not anymore. "It saved fractions of a second," Whiting said. "It would have been a very expensive method of gaining no advantage."
The gulf in class between some cars means that the leading drivers often lap back-markers during a race. The safety car is deployed if there has been an accident on track or if conditions become dangerous. Drivers are not allowed to overtake each other under such conditions, but in 2012 strugglers will be able to un-lap themselves by going past the safety car and reforming at the back of the field.
Each driver is allowed 11 sets of tires to use over the course of a race weekend, but they must last through practice, Saturday qualifying and Sunday's race. Previously teams could only use three of their sets during Friday practice, but they will now be able to use as many as they like.
The highlight of any grand prix is seeing drivers attempt daring, fast-paced overtaking maneuvers. But now, when a driver has someone behind them, they are allowed to make only one defensive move to protect their position. This rule is to prevent potentially dangerous blocking strategies.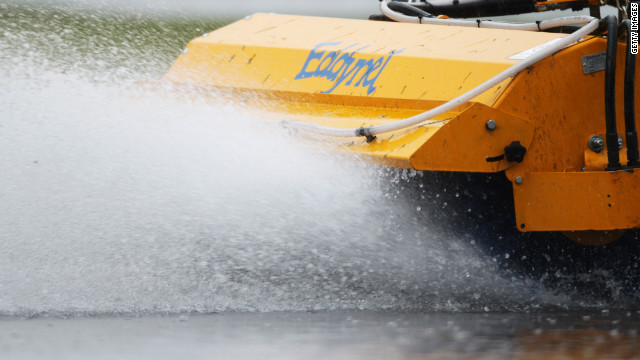 Formula One rule changes for 2012
"It's obviously a very stressful environment, so mentally you prepare yourself by doing other sports and for me triathlon is the sport to mentally prepare myself.
"I did a half Iron Man two weeks ago. I took four and a half hours to do this triathlon and that's a 1.9 km swim, 90 km bike and half marathon at the end.
"That was in the Philippines where it's 100 degrees so that definitely prepares you mentally for F1. I had a little bit of fun on the way, a lot of pain though."
The 2009 champion has endured a mixed season so far and stands seventh in the drivers' standings going into the final nine races.
While some F1 fans might have expected their heroes to let off some steam and re-energize for the second half of the season, Button has been putting himself through rigorous training.
In the past, he has cycled with Lance Armstrong in Hawaii, while he's also ridden alongside professionals Mark Renshaw and Phillipe Gilbert in Monaco.
He's even been known to go for a 2 km swim with his model girlfriend, Jessica Michibata, before heading for the escapism of the mountains on his bike.
"A lot of people say we're on holiday but a lot of us are taking part in events," Button said.
"Fernando Alonso is doing the same, he is doing a cycle race, Mark Webber is into his cycling and adventure racing.
"It's good to see so many guys into sports outside and I cycle with a few of them in the South of France. It's enjoyable; it's good to have a hobby outside your main job, I think.
"After an F1 race, you're mentally very drained, and you build a lot of lactic acid because of the vibrations with the car.
"When you first step out of the car you feel very dizzy, you've been in one position, pulling a lot of G-force. It's very different but equally as tough."