STORY HIGHLIGHTS
Liverpool third from bottom in the table with just one point
Club's main owner John W Henry says transfer window was not a "failure" for Liverpool
Liverpool's summer transfer policy influenced by UEFA's Financial Fair Play regulations
Club's lack of strikers leads to speculation over Michael Owen's possible return
(CNN) -- Liverpool's American owners have defended their summer transfer policy after the team's worst start to a season for 50 years.
The Merseyside club are third from bottom in the table having picked up just a single point in their first three Premier League games following their second defeat of the campaign after Sunday's 2-0 victory for Arsenal at Anfield.
The weekend defeat laid bare Liverpool's threadbare options in attack after England international Andy Carroll was allowed to leave on loan to West Ham last week.
After Arsenal's win, Liverpool manager Brendan Rodgers said he would not have sanctioned Carroll's departure had he known the England striker would not be replaced.
"I am as disappointed as anyone connected with Liverpool Football Club that we were unable to add further to our strike force in this summer transfer window, but that was not through any lack of desire or effort on the part of all of those involved," said Liverpool's main owner John W Henry in an open letter to the club's fans.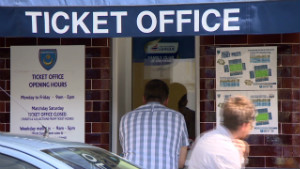 Financial fair play too late for some?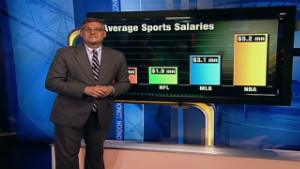 Footballers' salaries surge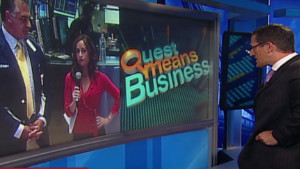 Manchester United goes public
"They pushed hard in the final days of the transfer window on a number of forward targets and it is unfortunate that on this occasion we were unable to conclude acceptable deals to bring those targets in," said Henry, referring to Liverpool's attempts to sign Fulham's Clint Dempsey, who signed for Tottenham, and Chelsea's Daniel Sturridge, who remained at Stamford Bridge.
"A summer window which brought in three young, but significantly talented starters in Joe Allen, Nuri Sahin and Fabio Borini as well as two exciting young potential stars of the future -- Samed Yesil and Oussama Assaidi -- could hardly be deemed a failure as we build for the future," added Henry in his defense of the transfer strategy of Fenway Sports Group (FSG), which owns Liverpool as well as the Red Sox owner.
Henry insisted that Liverpool's signing of players during the offseason had been influenced by UEFA's Financial Fair Play regulations.
Fair play? Football clubs seek to beat financial offside trap
Under the new rules, owners can only contribute a maximum of $55.5 million for the 2013-14 and 2015 seasons together, and $37 million during the period covering 2015-16, 2016-17 and 2017-18.
Current rules state that should clubs incur losses in excess of $60 million over a three-year period, they will be hit with sanctions as well as exclusion from the European Champions League and Europa League.
"The transfer policy was not about cutting costs," said Henry. "It was -- and will be in the future -- about getting maximum value for what is spent so that we can build quality and depth.
"We must comply with Financial Fair Play guidelines that ensure spending is tied to income. We have been successful in improving the commercial side of the club and the monies generated going forward will give us greater spending power in the coming years."
Will football clubs play fair financially?
When FSG bought Liverpool the club was on the brink of administration after the ownership of Tom Hicks and George Gillett.
"We are still in the process of reversing the errors of previous regimes," said Henry.
"It will not happen overnight. It has been compounded by our own mistakes in a difficult first two years of ownership. It has been a harsh education, but make no mistake, the club is healthier today than when we took over.
"That ethos is to win. We will invest to succeed. But we will not mortgage the future with risky spending.
After almost two years at Anfield, we are close to having the system we need in place. The transfer window may not have been perfect but we are not just looking at the next 16 weeks until we can buy again: we are looking at the next 16 years and beyond.
"This club should never again run up debts that threaten its existence."
Meanwhile, Liverpool's lack of strikers has led to speculation that Rodgers might sign the club's former striker Michael Owen.
"Lots of you asking about my next club," said the 32-year-old Owen on Twitter at the weekend. "Genuinely don't know yet. Spoken to a few clubs. I'd expect something to happen early next week.
"Obviously can't tell you who I'm in talks with yet. I have an idea where I will go but you never know who else could enter the fray!"
Owen, who scored 40 goals in 89 appearances for England, was released by Manchester United in the summer after three-year spell at Old Trafford, during which he spent most of the time on bench.
Player transfer spending by Premier League clubs was around $778m in the 2012 summer transfer window, marginally up from the £485m spent the previous summer, but just short of the £500m record of 2008, according to analysis by Deloitte.