Justice Department OKs New Hampshire voter ID law
September 5, 2012 -- Updated 2104 GMT (0504 HKT)
STORY HIGHLIGHTS
The law, which is being phased in over a year, requires the use of government-issued photos
Voters who don't have photo identification at the polls will still be allowed to vote
But those without photo IDs will have to execute what the state calls a challenged voter affidavit
Use of the IDs will be required after September 1, 2013
Washington (CNN) -- The Justice Department has approved a law that calls for New Hampshire voters to provide photo identification when they go to the polls.
Approval of the law, which requires the use of government-issued photos, was announced in a letter from T. Christian Herren Jr., head of the Voting Section in the Justice Department's Civil Rights Division, sent to attorneys for the state Tuesday.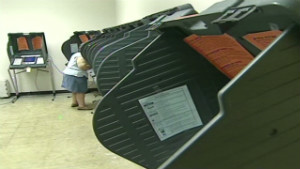 Texas voter ID law struck down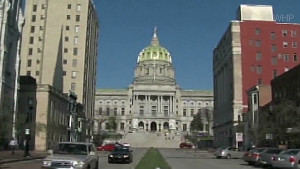 Voter law could impact outcome of races
Political observers consider New Hampshire important because it is a battleground state, where the race between President Obama and Republican nominee Mitt Romney is expected to be close.
Under the new law, which is being phased in over a year, voters who do not have photo identification at the polls will still be allowed to vote after executing what the state calls a challenged voter affidavit. Voters who fill out the affidavit will receive a letter requesting confirmation of voting. If there is no response within a month, the state may investigate to determine if voting fraud occurred. After September 1, 2013, voters must have photo identification.
The Justice Department has challenged laws requiring photo IDs in Texas and South Carolina, which have much larger numbers of minority voters. A three-judge panel has upheld the Justice Department challenge in Texas, and the South Carolina case is now before another three-judge panel in Washington.
Opinion: Voter ID cases: Invisible voter versus imaginary fraud
Federal court strikes down Texas voter ID law
Court to hear challenge to voter ID law in South Carolina

Today's five most popular stories
Part of complete coverage on

Get all the latest news at CNN's Election Center. There are race updates, a delegate counter and much more.

A black man is returning to the White House. Four years ago, it was a first, the breaking of a racial barrier. Tuesday night, it was history redux. And more.

The 2012 presidential election shattered spending records, further polarized a divided country and launched a thousand hashtags.
November 8, 2012 -- Updated 1841 GMT (0241 HKT)

Democratic and Republican congressional leaders continue to sharply disagree over the key issue of whether top tax rates should be raised to help resolve the looming crisis.
November 7, 2012 -- Updated 1924 GMT (0324 HKT)

In a historic turnaround, the ballot box is showing America's shifting attitudes about same-sex marriage.

Even though voters indicated to pollsters that their financial situation is the same or worse than it was four years ago, they put their trust in the president.
November 8, 2012 -- Updated 0919 GMT (1719 HKT)

The president faces a long and familiar set of challenges after riding a wave of support from moderates, women and minorities to victory.
November 7, 2012 -- Updated 1427 GMT (2227 HKT)

Republicans kept a lock on the U.S. House of Representatives, a crucial victory after the party failed to wrest away the presidency from Barack Obama and the Senate from the Democrats.
November 8, 2012 -- Updated 0034 GMT (0834 HKT)

Democrats will retain their control of the Senate after winning several closely contested races on Tuesday.