Ailing Qantas announces alliance with Emirates
September 6, 2012 -- Updated 1507 GMT (2307 HKT)
STORY HIGHLIGHTS
Australian carrier will transfer its hub for European flights from Singapore to Dubai
Qantas CEO Alan Joyce says the new partnership will benefit frequent flyers
Emirates: Deal provides passengers with additional connectivity in Australia
Qantas' international arm is struggling with losses amid soaring costs
Hong Kong (CNN) -- Qantas has agreed a 10-year partnership with Emirates, as it seeks to revitalize its ailing international business.
As part of the deal, the Australian carrier will transfer its hub for European flights from Singapore to Dubai from April next year -- subject to regulatory approval.
Qantas said its daily Airbus A380 services to London from Melbourne and Sydney will transit via Dubai's Terminal 3, the world's only purpose-built A380 terminal.
More: 10 of the world's top airport lounges
"This is a partnership of independent peers, based on shared standards and aspirations," said Qantas CEO Alan Joyce at a joint press conference with Emirates President, Tim Clark, in Sydney Thursday.
"We have agreed to join forces to give our customers the most comprehensive premium travel experience on the planet.
"We will be poised to deliver the best in networks, frequencies, lounges, loyalty programs and customer experience."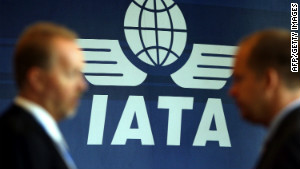 IATA: Bleak airline profit forecast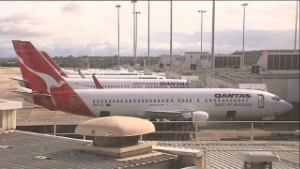 Profits dive for Australia's Qantas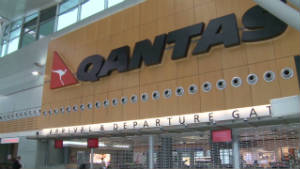 Qantas flying again after strike
He added that the deal would not involve equity investment on either side.
Joyce said the new partnership would benefit its frequent flyers in particular, with the airlines offering reciprocal access to tier status benefits, including end-to-end recognition of customers, lounge access and priority check-in and boarding.
The deal comes at a time when the Australian carrier's international business continues to hemorrhage money. Earlier this month Qantas announced its first annual loss since being privatized in 1995 -- $256 million for the year to June 30.
It also scrapped an order worth $8.5 billion for 35 Boeing 787 "Dreamliner" jets, as it battles the effects of soaring fuel prices and industrial action.
Emirates, which has itself experienced the crippling effects of rising fuel costs, also welcomed the deal.
"The time was right for developing a long term, future forward partnership with Qantas, the iconic Australian airline," Clark said.
"Since our first flights began in 1996, Australia has long been a popular destination for Emirates leisure and business travelers, making it one of the top three destinations in our network.
"By establishing this partnership we are providing our passengers with additional connectivity in Australia and the region and the ability to utilize enhanced frequent flyer benefits, and have access to premium lounges for an exceptional travel experience," he added.
Shares in Qantas rose by almost 5% on news of the alliance.

Part of complete coverage on
April 22, 2013 -- Updated 0647 GMT (1447 HKT)

Twitter resumes -- or "twesumes" -- have been touted as the best way for social media-savvy types to snag a dream job.
April 17, 2013 -- Updated 0800 GMT (1600 HKT)

We live in a three-speed economic world, according to the International Monetary Fund.
April 17, 2013 -- Updated 1627 GMT (0027 HKT)

Women have long dominated the heated discussion around gender equality. But men need to too, says Facebook's Sheryl Sandberg.
April 19, 2013 -- Updated 1053 GMT (1853 HKT)

Security threats from mobile malware are on the rise and nearly 95% of targets operate on the Android operating system, according to a new report from NQ Mobile.
April 15, 2013 -- Updated 2006 GMT (0406 HKT)

Microsoft is working on a touch-enabled smartwatch, The Wall Street Journal says, reporting that the company asked Asian suppliers to ship components for the device.
April 19, 2013 -- Updated 0647 GMT (1447 HKT)

Give your anxious, negative colleagues a chance, and they just might surprise you.
April 17, 2013 -- Updated 1046 GMT (1846 HKT)

In Europe, high-speed rail has come to stand for ease and efficiency where journeys of four hours or less trump airplanes and the hassle of airport security.
April 19, 2013 -- Updated 1812 GMT (0212 HKT)

Infographic: Singapore may be tiny but it is also one of East Asia's most powerful trading hubs.
April 22, 2013 -- Updated 0027 GMT (0827 HKT)

In Hong Kong urban lore, an apartment where a violent death took place can often be bought for as much as 10-30 per cent off the market price.
April 16, 2013 -- Updated 1605 GMT (0005 HKT)

With gold prices officially in a bear market, investors must ask themselves if this is the time to buy?

Today's five most popular stories