What kind of leader do you want? Results are in
September 7, 2012 -- Updated 1743 GMT (0143 HKT)
STORY HIGHLIGHTS
Four out of five say boundary-pushing visionaries make the best leaders
One in seven think financial expertise is the best attribute
75% of those who voted in the Facebook survey were male
Less than one in 50 think a military commander makes the best leader
(CNN) -- What makes a leader? Is it economic know-how, or military might? Or is it a big thinker with a bold plan?
The U.S. election is just two months away, but there's no reason Americans should be the only ones to get in on the fun.
With that in mind, we asked viewers worldwide on our CNN International Facebook page what quality they believe is most important in a great leader.
After tallying more than 2,000 responses from 143 countries and territories, the verdict of our extremely unscientific survey is in: Nearly four out of five (79%) think a boundary-pushing visionary makes the best leader.
Vote now on Facebook: What makes a great leader?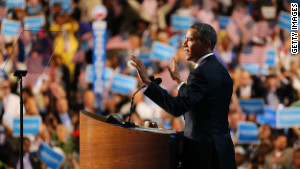 Watch President Obama's full speech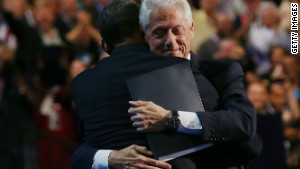 Watch Bill Clinton's full DNC speech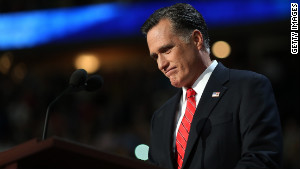 Watch Mitt Romney's full RNC speech
And despite austerity and unemployment in many countries, only one in seven (14%) see financial expertise as the top attribute for the commander-in-chief.
Those who've hit hard times and were hoping to be caught by a social safety net will have found little sympathy from our Facebook voters -- just one in 20 (5.3%) want to see a social welfare advocate sitting at the helm of their government.
More: Facebook CNN Election Insights tool
And people around the world proved that, at least in theory, the pen is indeed mightier than the sword -- less than one in 50 (1.7%) told us a military commander makes the best leader.
A few other things jumped out at us while crunching the numbers from Facebook. First, men outnumbered women three-to-one in our survey. To put that in perspective, women cast a reported 53% of all votes in the 2012 U.S. mid-term election.
More: Latest updates at 2012 Election Center
Which countries seemed most interested in our survey? Americans cast more than a quarter (27%) of all votes -- more than five times more than second-place United Kingdom. India, Germany and Nigeria round out the top five.
Most of you were aged 25-34. If you weren't, it was likely you were 35-49.
More: Follow @CNNi and @CNNPolitics to stay in the know
So what's your verdict on our survey? And what would you like to vote on in the next one? We're hoping to publish more of these on our CNNI Facebook page and we'd love to hear what you think we should be asking.
At any rate, it's the first time we've done a survey of this kind and we hope you enjoyed it. Please let us know in the comments below.

Today's five most popular stories
Part of complete coverage on

Get all the latest news at CNN's Election Center. There are race updates, a delegate counter and much more.

A black man is returning to the White House. Four years ago, it was a first, the breaking of a racial barrier. Tuesday night, it was history redux. And more.

The 2012 presidential election shattered spending records, further polarized a divided country and launched a thousand hashtags.
November 8, 2012 -- Updated 1841 GMT (0241 HKT)

Democratic and Republican congressional leaders continue to sharply disagree over the key issue of whether top tax rates should be raised to help resolve the looming crisis.
November 7, 2012 -- Updated 1924 GMT (0324 HKT)

In a historic turnaround, the ballot box is showing America's shifting attitudes about same-sex marriage.

Even though voters indicated to pollsters that their financial situation is the same or worse than it was four years ago, they put their trust in the president.
November 8, 2012 -- Updated 0919 GMT (1719 HKT)

The president faces a long and familiar set of challenges after riding a wave of support from moderates, women and minorities to victory.
November 7, 2012 -- Updated 1427 GMT (2227 HKT)

Republicans kept a lock on the U.S. House of Representatives, a crucial victory after the party failed to wrest away the presidency from Barack Obama and the Senate from the Democrats.
November 8, 2012 -- Updated 0034 GMT (0834 HKT)

Democrats will retain their control of the Senate after winning several closely contested races on Tuesday.