CEO Steve Ridgway on his Virgin Atlantic departure
September 27, 2012 -- Updated 0819 GMT (1619 HKT)
STORY HIGHLIGHTS
Virgin Atlantic CEO Steve Ridgway announced his surprise departure next March
Rejected suggestions that he was leaving the company over a pay dispute
The 60-year-old took the helm in 2001, expanding from two to 40 long-haul craft
Declined to speculate on a successor: "It's too early to say"
(CNN) -- Virgin Atlantic's outgoing chief executive officer, Steve Ridgway, says the company is flourishing in the industry's "squeezed middle," between low-cost and behemoth airlines.
The 60-year-old, who took the helm in 2001 and announced his resignation this week, spoke to CNN about his time with Virgin, which he joined in 1989.
Since then, Virgin has expanded from two 747s to 40 long-haul aircraft -- but competition in the industry has also intensified.
"We were completely squeezed at the beginning, and so maybe we've gone from being completely squeezed to being squeezed middle," Ridgway told CNN. "But it's something that makes us flourish."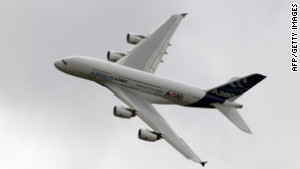 Airbus: Airlines will need 28,000 planes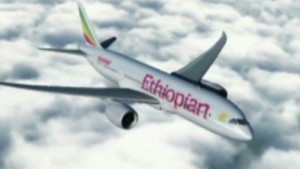 Historic landing for Ethiopian Airlines
He added, "I think that keeps us on our toes, it's meant that we continue to grow. And above all, we continue to innovate."
The company, founded by British tycoon Sir Richard Branson and famed for luxury in-flight entertainment, specializes in long-haul flights.
But Ridgway wants Virgin Atlantic to expand and launch short-haul journeys, in an attempt to break BA's monopoly over European flying routes. He said: "We've already put in our application to fly to Moscow. I was up in Scotland last week looking at the routes."
Ridgway, who will step down in March next year, rejected suggestions that he was leaving the company over a pay dispute and said Virgin Atlantic management has been "legendary" in building up the carrier to its current size.
He declined to speculate on a successor, saying: "It's too early to say. We are starting -- we started a process, and that will now run now through the rest of the year."
CNN's Oliver Joy contributed to this report

Part of complete coverage on
March 3, 2014 -- Updated 1033 GMT (1833 HKT)

Mobile World Congress spans the full spectrum of untethered gadgetry Explore this year's top trends with Stuff Magazine Editor Will Findlater.
February 28, 2014 -- Updated 1623 GMT (0023 HKT)

Cocoa-nomics: Why chocolate really doesn't grow on trees. CNN returns to Africa's cocoa plantations to examine the fight against child labor.
February 27, 2014 -- Updated 1958 GMT (0358 HKT)

CNN's Maggie Lake speaks to Lego CEO Jørgen Vig Knudstorp about why Lego continues to be a hugely popular toy.
February 27, 2014 -- Updated 2032 GMT (0432 HKT)

A Japanese rocket roared into orbit carrying what NASA calls its most precise instrument yet for measuring rain and snowfall.
February 28, 2014 -- Updated 2003 GMT (0403 HKT)

When you hail yourself as a "passionate advocate" for job-seekers, you probably ought not blast one of those job-seekers in a snide e-mail.
February 26, 2014 -- Updated 2201 GMT (0601 HKT)

Love that chocolate Haagen-Dazs ice-cream? But what about the way its makers treat their farmers? Oxfam reveals the ethics behind the brands.
February 20, 2014 -- Updated 1121 GMT (1921 HKT)

SnapScan is an award-winning app allowing buyers to pay with their smartphone -- no need to worry about carrying cash or lost credit cards.
February 18, 2014 -- Updated 1452 GMT (2252 HKT)

In the wake of recent credit card breaches, CNN's Richard Quest explores the threats of the non-cash economy. Is your money as safe as you think?
February 19, 2014 -- Updated 0833 GMT (1633 HKT)

Like many companies in China, Fu Shou Yuan uses celebrities to attract clients. Except, in this case, they're dead. They're in the funeral business.
February 19, 2014 -- Updated 1255 GMT (2055 HKT)

Coca-Cola is staying afloat as the soda market shrinks, and many point to a marketing strategy around the so-called "secret recipe."

Today's five most popular stories