STORY HIGHLIGHTS
Tributes paid to the 96 before the game at Anfield
Liverpool's Jonjo Shelvey sent off after 39 minutes
Steven Gerrard fired Liverpool ahead early in second half
Goals from Rafael and van Persie won it for United
(CNN) -- Manchester United came from behind to deny Liverpool on an emotional day as Anfield paid tribute to the 96 victims of the Hillsborough disaster.
Robin van Persie's 81st minute penalty gave Sir Alex Ferguson's men all three points against a Liverpool side which played for most of the game with ten men.
Jonjo Shelvey was shown a straight red card in the 39th minute following a two-footed tackle on Jonny Evans.
And although Liverpool captain Steven Gerrard gave the hosts a 46th minute lead, goals from Rafael and van Persie won it for United.
Football's most poisonous rivalry? Liverpool and Manchester United's tempestuous past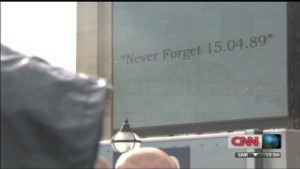 Report: Police blamed for stadium tragedy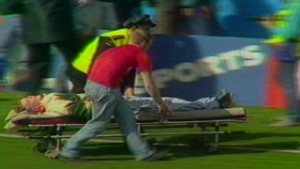 Hillsborough stadium tragedy explained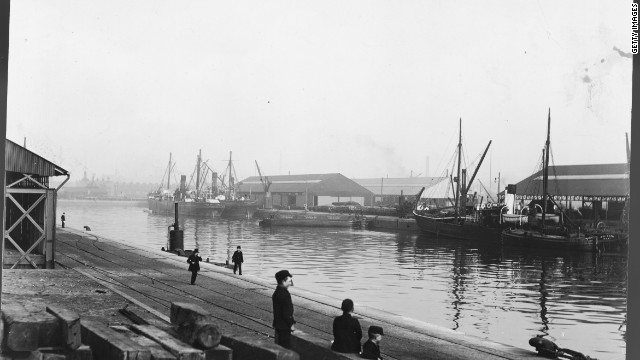 It has been suggested the rivalry between the cities of Manchester and Liverpool can be traced back to the construction of the Manchester Ship Canal. Tired of paying their dues to import through the Mersey estuary, Manchester merchants built their own waterway, leaving Liverpudlian dock workers disgruntled and out of pocket.
Both United and Liverpool are have had to endure their fair share of tragedies. United lost an entire generation of young, promising stars in 1958, when a plane carrying the team back from a European Cup match in Belgrade crashed on a snowy runway in Munich -- killing eight players.
The shadow of the 1989 Hillsborough Stadium disaster has loomed large over Liverpool for over two decades. A total of 96 Liverpool fans lost their lives in a fatal crush before and during an FA Cup semifinal against Nottingham Forest. An independent report recently released absolved Liverpool fans of any blame for the tragedy, instead pointing the finger of blame at the authorities.
At times, the two sets have fans have used the two tragedies as a way of trying to provoke each other. On the pitch, this picture shows Manchester United captain Gary Neville wearing a black armband in honor of the Hillsborough victims during a match in 2004.
United and Liverpool have both enjoyed success in the European Cup, now known as the Champions League. In the 1999 final, United stunned the footballing world by scoring twice in injury time to beat Bayern Munich 2-1 and complete an historic league, FA Cup and Champions League treble.
Liverpool pulled off a shock of their own in 2005. At half-time against Italian giants AC Milan in Istanbul, Rafael Benitez's Liverpool found themselves 3-0 down. During an incredible second half, Liverpool scored three times before sealing a fifth European triumph when goalkeeper Jerzy Dudek saved Andriy Shevchenko's penalty in a shootout.
The rivalry between Manchester and Liverpool also spills over into areas of popular culture. Indie band Oasis are arguably Manchester's most famous musical export. Brothers Liam and Noel Gallagher are, however, Manchester City fans.
To this day, the music of the Beatles helps to put the city of Livepool on the map. "The Fab Four" of John Lennon, Paul McCartney, Ringo Starr and George Harrison were global megastars between 1960 and 1970.
By winning the Premier League title at the end of the 2010-11 season, Manchester United became English champions for a record 19th time -- overhauling Liverpool's total of 18.
The rivalry between the two clubs reached new heights last season. Liverpool's Luis Suarez was handed an eight-match ban by the Football Association for racially abusive Manchester United's Patrice Evra. In the return fixture, Suarez refused Evra's hand in the pre-match handshake.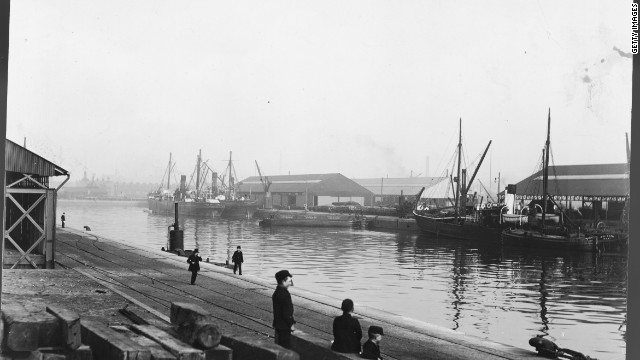 Liverpool vs. Manchester United: A rivalry in pictures
On a day where the rivalry between England's two most successful clubs was put aside, fans and players of both teams paid their respects to the 96 supporters who died at Hillsborough in 1989.
Shirts, flowers and cards adorned the Shankly Gates by the permanent memorial to the victims who perished 23 years ago.
Both sets of players wore the number 96 as they emerged from the tunnel with Manchester United legend Sir Bobby Charlton presenting former Liverpool striker Ian Rush a bouquet of flowers.
Reds captain Steven Gerrard and his United counterpart Ryan Giggs then released 96 balloons into the Anfield sky.
Fans held up mosaics around the ground as Liverpool's traditional anthem of 'You'll Never Walk Alone' was played.
English FA offer apology on Hillsborough
Luis Suarez and Patrice Evra put aside their personal differences and shook hands in the lead up to kick off.
Liverpool striker Suarez was banned for eight matches by the Football Associaton after racially abusing the Frenchman during a league game at Anfield.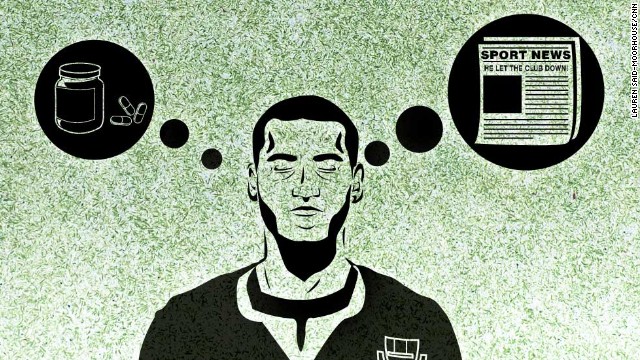 In 2009, Robert Enke was first-choice goalkeeper for the German national football team, enjoying a successful club spell with Hannover. But in November of that year, he took his own life by stepping in front of train. The 32-year-old had been battling depression for the majority of his career and the story of his struggle is told movingly in Ronald Reng's acclaimed biography "A life too short: The tragedy of Robert Enke".
Kelly Holmes is a British sporting hero after winning her gold medals over 800 and 1500 meters at the Athens 2004 Olympic Games. But the track star has had to fight depression throughout her life, including a period of self-harming in the year before her Olympic triumph.
Stan Collymore is former England footballer turned broadcaster who now campaigns for depression charities. He tweeted last year: "I'm tweeting because the stigma around this illness suggests that us sufferers all of a sudden become useless, maudlin, and unable to function. Well, I haven't seen daylight for 4 days now ... but I've done a week of Talksport/Channel 5 prep work, a national newspaper column, all in the eye of one of the most challenging, soul destroying bouts of this cruel illness one could have."
Sebastian Diesler was hailed as the future of German football after bursting onto the international scene at the start of the last decade. His performances earned him a move to Bayern Munich in 2002, but by 2007 he had retired -- aged 27. Diesler endured an injury-ravaged career, while struggling to come to terms with the pressure of professional football.
Boxer Ricky Hatton revealed he contemplated suicide following his brutal defeat to Manny Pacquiao in 2009. Hatton, who has suffered from drink and drug problems, retired from the sport in the aftermath of the loss, but this month announced he intends to make a return to the ring in November.
Marcus Trescothick was a key member of the England Test cricket team which beat Australia to win the Ashes in 2005. Ahead of the return series in 2007, England announced Trescothick would be leaving the squad citing a reccurence of a stress-related illness as the reason.
Jerry West is an NBA icon who revealed he has been battling depression since childhood, stemming from his abusive father. West said his relationship with his father left him feeling worthless and tormented.
Former New Zealand rugby international John Kirwan spoke in detail about his battle with depression in the book "All Blacks Don't Cry". He is actively involved with mental health campaigns in his homeland.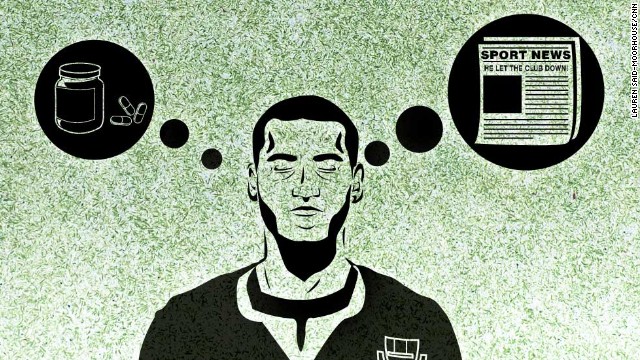 Sport's battle against depression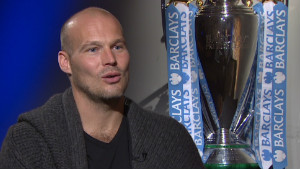 Ljungberg: 'I was called gay'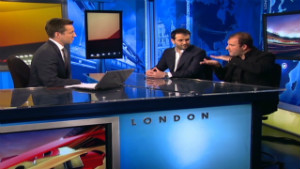 Champions League chat
But while the pre-match atmosphere was full of respect, the intense rivalry between the two sides was never far away.
Once the game had started, both sets of fans began to goad each other, with a small section of United fans singing, 'Where's you famous Munich song?'
Panel: Police at fault in response to deadly UK stadium football crush
That was a small blot on an emotional and entertaining afternoon as both teams produced the kind of cut and thrust football that makes these derby games so thrilling.
Liverpool, without a league victory under new manager Brendan Rodgers this season, came out firing on all cylinders as it looked to take the game to United.
Both Gerrard and Suarez had opportunities as the home side dominated possession.
But the game was turned on its head six minutes before the break when referee Mark Halsey showed Shelvey a straight red card.
Down to ten men, the hosts re-grouped at half-time and grabbed the lead within a minute of the restart.
Glen Johnson tricked his way into the United penalty area and picked out the unmarked Gerrard, who volleyed home from close-range.
It was a poignant moment for Gerrard, whose 10-year-old cousin Jon-Paul Gilhooley was among 96 victims.
That goal sparked an outpouring of emotion from the Kop as the Liverpool players celebrated in front of their supporters.
But their joy was cut short as United hit back almost immediately with Rafael curling home a spectacular equaliser from inside the penalty area.
The visitors continued to make the most of their numerical advantage and were awarded a penalty when Antonio Valencia went down under minimal contact from Johnson.
Van Persie, who missed his last spot kick during the recent win at Southampton, made no mistake this time as he beat Pepe Reina.
Martin Kelly wasted a late chance to equalize for Liverpool as United held out for victory.