Seats come loose on two American Airlines flights
October 2, 2012 -- Updated 1440 GMT (2240 HKT)
STORY HIGHLIGHTS
NEW: A second incident occurred on another American jet, airline said
NEW: American said it has decided to reinspect eight Boeing 757 planes
First report involved seats that came loose on plane shortly after takeoff from Boston
Bankrupt American wrangling with labor unions over contracts; tension with pilots
(CNN) -- Seats on two American Airlines jetliners came loose on flights in rare occurrences that prompted the company to inspect eight Boeing planes, the carrier said.
An American spokeswoman confirmed both incidents took place on Saturday and Monday. There were no reports of injuries to passengers on either 757 aircraft.
The first incident occurred on a flight from Boston to Miami that was carrying 175 passengers. It diverted to New York's John F. Kennedy Airport when three seats in Row 12 came loose shortly after takeoff.
A second, similar incident occurred on Monday on a flight from New York to Miami with 154 passengers. It returned to JFK without further incident.
A guerrilla approach to flying with kids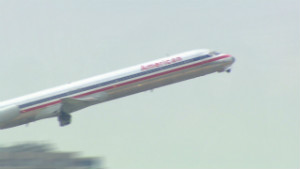 American Airlines: Troubled skies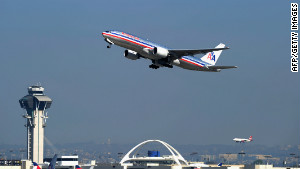 American cancellations pile up
American said in a statement that an internal investigation indicated there could be "a possible issue" with a certain model of seats and "how they fit" into tracking used to secure them.
Andrea Huguely, an airline spokeswoman, said the company would never "compromise the safety and reliability" of its fleet.
American said that "out of an abundance of caution" it had decided to reinspect eight 757s that could possibly have the same issue.
Huguely confirmed some of the seats were installed by contract maintenance workers as well as American employees.
"The issue does not seem to be tied to any one maintenance facility or one work group," she said.
Gregg Overman, a spokesman for the pilots' union, said it was "an embarrassing problem."
Investigators find cracks in second Dreamliner engine
The airline said the incidents were reported to the Federal Aviation Administration.
American Airlines declared bankruptcy last year and has been wrangling with its major unions over contract terms.
In the past month, more than 1,000 American flights have been canceled and 12,000 delayed.
Airline management blames the situation on pilots filing what it claims are frivolous reports about aircraft problems. The pilots' union denied management's assertion.
Naval aviator returns to underwater site of 1974 crash
CNN's Stephanie Gallman contributed to this report.

Today's five most popular stories
Part of complete coverage on
CNN recommends
April 23, 2014 -- Updated 1723 GMT (0123 HKT)

Fireworks are fantastic and human endeavor has its place, but sometimes Mother Nature outshines any performance we can produce.
February 22, 2014 -- Updated 1909 GMT (0309 HKT)

They're almost unbelievable. Impossible blues, electric greens, depths as clear as glass -- all bathed in blinding sunshine.
December 18, 2014 -- Updated 1511 GMT (2311 HKT)

Check out the photos CNN.com readers have shared and submit your own.
January 17, 2014 -- Updated 2225 GMT (0625 HKT)

Earth never stops surprising us. Every corner of the planet offers some sort of natural peculiarity.
July 23, 2014 -- Updated 1458 GMT (2258 HKT)

Not many cities evoke as many instant associations as Las Vegas.

For 24 hours, we made the world's busiest airport our destination and found a world unto its own. Join us on our journey. What you see will surprise you.
August 13, 2013 -- Updated 1934 GMT (0334 HKT)

Beaches along the coasts of the United States call to shoreline explorers year-round.