American Airlines to fix seats in 48 757s
October 5, 2012 -- Updated 0144 GMT (0944 HKT)
STORY HIGHLIGHTS
NEW: 94 flights canceled so airline can fix the seats problem
Mechanics will work on the planes after they reach their next destination
The airline says they will focus on the device that locks the seats to the floor
Three American Airlines flights experienced loose seats while in the air
(CNN) -- American Airlines mechanics will fix floor mounts in 48 of its 757s to prevent seats from coming loose, the airline said Thursday.
Engineers figured out "additional preventative steps" to upgrade the mechanism that locks the seats to the floor, an American Airlines news release said.
The carrier said 50 Thursday flights were canceled and 44 on Friday would likely be scrubbed because of the work, which is scheduled to be finished by Saturday.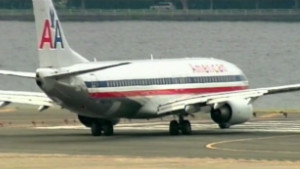 Loose seats cause airline scare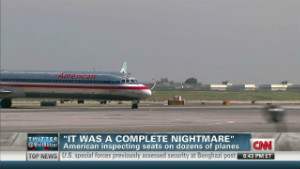 Flyer: Loose plane seats a 'nightmare'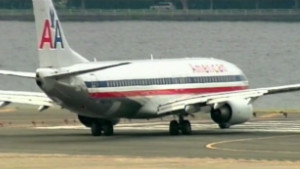 Loose seats cause airline scare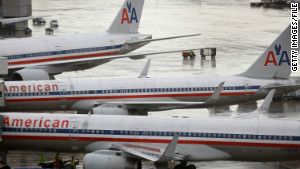 American Airlines seats come loose again
3rd American Airlines flight in a week experiences loose seats
Three American planes had seats come loose while in flight, including a New York to Miami flight on Monday morning.
"American has instructed mechanics to pay particular attention to the seat lock plunger mechanism that secures the seat to the aircraft floor," the carrier said.
A spokeswoman for the Federal Aviation Administration said the agency agreed with the decision to repair the seat problem at each plane's next stop.
"Our safety investigation continues and we'll take additional action as appropriate," Kathleen Bergen said.
No plane will be grounded and each fix should take about two hours to complete, spokesman Kent Powell added.
He called the fix a "longer-term resolution."
American Airlines has a total of 102 757s, but these 48 planes have the same model seats.
Who wants to fly American Airlines?
The airline has also been beset recently by labor troubles, delays and flight cancellations.
American, which filed for Chapter 11 bankruptcy protection late last year, persuaded a judge to throw out its contract with the pilots union last month.
Since then, the pilots have been engaging in what the airline calls a slowdown that has caused the number of flights that are delayed and canceled to skyrocket.
More than 1,000 American flights have been canceled and 12,000 delayed in the past month alone.
Airline management has blamed the situation on pilots filing what it claims are frivolous reports about aircraft problems. The pilots union has denied management's assertion.
After incidents with airline seats, readers let loose
CNN's Stephanie Gallman and Joe Sutton contributed to this story.

Part of complete coverage on
CNN recommends
February 12, 2014 -- Updated 1653 GMT (0053 HKT)

Are abandoned buildings urban blight or historic relics? Photographers love them, in either case.
January 17, 2014 -- Updated 2225 GMT (0625 HKT)

Earth never stops surprising us. Every corner of the planet offers some sort of natural peculiarity.

For 24 hours, we made the world's busiest airport our destination and found a world unto its own. Join us on our journey. What you see will surprise you.
February 11, 2014 -- Updated 2021 GMT (0421 HKT)

Some roadside attractions have become kitsch institutions. You might even make a trip just to see them.
February 4, 2013 -- Updated 1627 GMT (0027 HKT)

Check out daily travel photos from CNN.com readers and share your best shots.
January 2, 2014 -- Updated 1502 GMT (2302 HKT)

The coasts get all the glory in the United States, but there's something fun to do in each and every state. Yes, every state.
June 21, 2013 -- Updated 1122 GMT (1922 HKT)

The big stuff moves us.
June 6, 2013 -- Updated 1218 GMT (2018 HKT)

Yosemite National Park has almost everything a nature lover could desire.
June 11, 2013 -- Updated 1817 GMT (0217 HKT)

It's about making an entrance. Dramatic entries are a given with air travel, and airports should convey a sense of welcome and arrival.
November 27, 2013 -- Updated 1105 GMT (1905 HKT)

An afternoon spent in a world-class museum can be an out-of-body experience -- a trip in a mental time machine.
September 10, 2013 -- Updated 1356 GMT (2156 HKT)

When even the most secluded beach on the mainland is too crowded, there's always the option of renting a private island for your vacation. Really.
August 13, 2013 -- Updated 1934 GMT (0334 HKT)

Beaches along the coasts of the United States call to shoreline explorers year-round.
July 28, 2012 -- Updated 0101 GMT (0901 HKT)

When five teenagers sat down and posed for a picture at Copco Lake in 1982, they didn't plan on making it a tradition. But that's what it became.
Today's five most popular stories